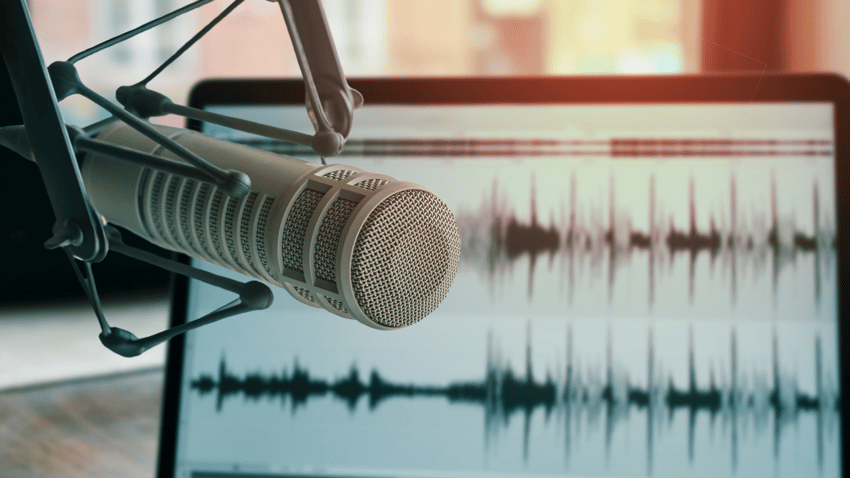 Even in the most forward-thinking relationships, public relations practitioners and their clients can sometimes get comfortable with their regular routine of scheduled press releases and published bylines. The media attention is consistent, and a complacent approach to PR can become accepted as the norm. It's the responsibility of the PR team to find alternative forms of media that diversify their client's repertoire. Fortunately, as the public yearns for new and exciting ways to consume content, podcasting has become a channel highly utilized by media professionals.
Although podcasts have existed for nearly two decades, this medium seems to be experiencing a rebirth of sorts. People searched for new entertainment while stuck in their houses during the pandemic, and podcast creators were eager to appeal to new audiences. Since production doesn't require any sort of physical in-person interaction, many shows were able to continue with hosts and guests safely at home, abiding by social distancing protocols. We also saw a number of new shows launch in 2020 – TechCrunch reported that over 150,000 new podcast programs were created between 2019 and 2020, pushing the total podcast numbers to over 700,000.
With so many podcasts in circulation, it comes as no surprise that you can find a show about nearly every subject imaginable, including those within the financial industry. Whether it be mortgage banking, fintech, or personal finance, there is a wide variety of podcasts that cover any aspect of the trade.
What to Know Before a Podcast Interview
Whether it's your first or tenth podcast interview, here are a few best practices to ensure success.
Know the show's format: Is it a roundtable discussion, solo interview, or story-driven approach? Is the host more friendly or formal? Listen to an episode or two to get a feel for the tone.

Come prepared: Some hosts are open to sharing some preliminary questions for the show, but many prefer to work off more of an abstract in order to keep the conversation feeling natural and unscripted. One way to feel prepared for this format is to make a list of key points related to the topic to help keep the spokesperson on track.

Be engaged: The interview is only half the battle when it comes to podcasts. Post-production, one of the most important things a spokesperson can do is help promote and share the published recording. While this holds true across any medium, promotion is essential for podcasts to reach new listeners and support the show.
Although almost 20 years old, the relevancy of podcasts has skyrocketed and seems only to be growing. As financial services-focused shows continue to gain importance in the industry, fintech leaders must become comfortable with this format in order to keep their media efforts fresh.