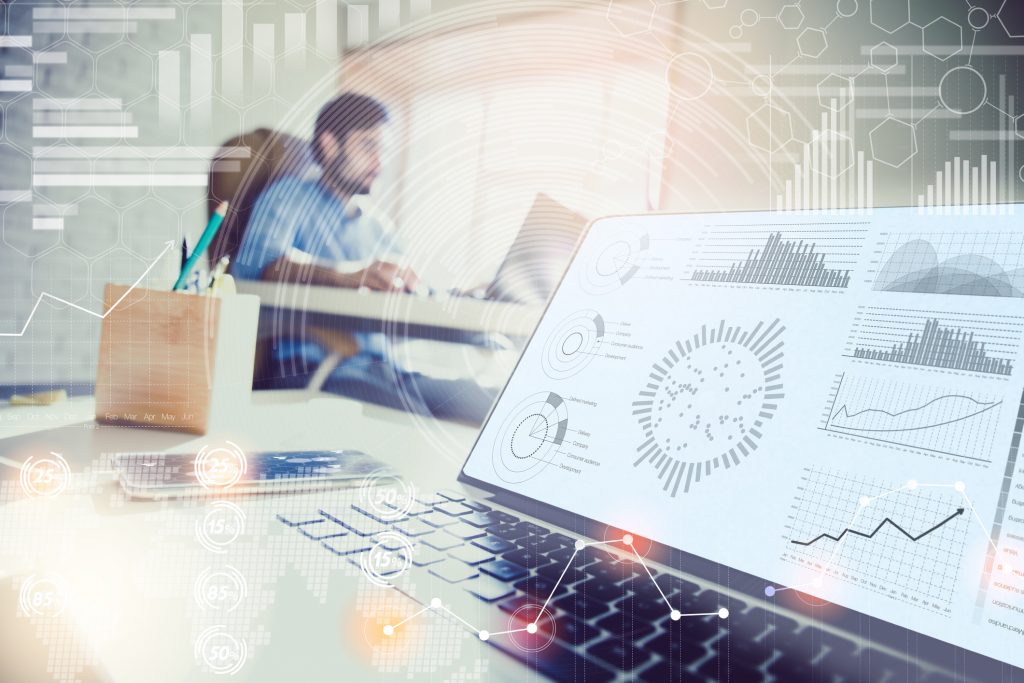 Marketing has evolved over the years from strictly brand awareness to include more lead generation and sales nurturing activities. This has resulted in increased pressure to show return on investment (ROI) for marketing efforts, resulting in a push to gather highly qualified leads through inbound marketing, advertising, direct marketing and special events/industry conferences. A recent HubSpot report supports this, with 63 percent of marketers indicating that generating traffic and leads is their top challenge, essentially the Holy Grail for marketers.
One of the most cost-effective, efficient, proven ways to generate leads is through a content marketing program. Let's face it, in today's marketplace, your prospects are inundated with ads, making it harder than ever to rise above all the noise. The secret to successful marketing lies not in drowning your prospects with information about your company, but rather in drawing them in with relevant content that can help them and their business. You should strive to be a trusted resource, an educator, an advisor, a thought leader to your prospects and customers.
Educate Your Marketplace
By positioning your company as a thought leader through insightful articles on industry trends and new technologies, you become a trusted advisor. When the time does come for your prospects to buy, your company will be positioned at the top of the list.
With public relations activities, social media and blogging, you can begin drawing your prospects into your website. Advertising is a great way to amplify your content and drive prospects to your site, but the crucial step is having your prospects do something once they get there.
Once prospects have engaged with your website, the next step is conversion by providing them with access to premium content, i.e., an in-depth, well researched white paper or eBook. This content should be educational in nature and focus on specific pain points that your prospects are facing in their businesses. Talk to your sales team about the types of problems that they are hearing while in the field. By addressing these issues in an informative way, you will help educate your prospects before the sales call occurs.
Be a Gatekeeper
A lot of time and energy goes into creating good, relevant content, so don't give away your ideas for free. To access or download a white paper or eBook, have prospects fill out a short form on your website. This is where utilizing marketing automation software can make the biggest impact on your lead generation program. With tools like HubSpot, Pardot or Marketo, you can easily build landing pages and place additional forms on your website. Once a contact fills out a form, they will automatically be taken to a thank you page where a PDF download of your white paper resides.
Marketing automation software is a powerful tool for gathering leads and nurturing them through the sales funnel. For example, as soon as your prospect downloads a white paper, you and your sales team can be notified immediately through the system. Depending on your internal structure, you can nurture that lead through drip marketing or have your sales team go ahead and contact them directly.
Once a prospect fills out a form, their email and contact information is registered into your automation software. We highly suggest you set up a workflow to email them the content requested as well. This is great for future email marketing campaigns, as you are already at the top of the inbox.
Not All Leads are Created Equal
Obviously, not all leads are created equal. So when you are creating your forms, be sure to ask qualifying questions that will better inform your sales team. Go ahead and ask if that person is from a bank or credit union, how many employees they have, what industry they are in, etc. If you can ask a few qualifying questions up front, you can better measure the quality of your leads coming in and structure your content to fit the prospect. Not to mention, it takes a burden off your sales team in identifying whether a prospect is a good fit or not.
Once a lead is registered in your system, you can more easily nurture that relationship with relevant follow-up communication like case studies, earned media placements and spec sheets for new products, etc. Use these additional touchpoints to encourage your prospects to request a demo, free trial or even speak to a sales representative.
Marketers that calculate ROI are 1.6 times more likely to receive higher budgets. To measure true ROI, take a look at what happened to those leads once they were passed onto sales. How many deals were won? What was the dollar amount? Once you generate leads, the next task is working backwards to ascertain the revenue associated with each new lead.
In content marketing, the more content you have, the more leads you can generate. It is important to have a robust content generation machine running at your company to stay on top of search results and continue to drive engagement on your website.