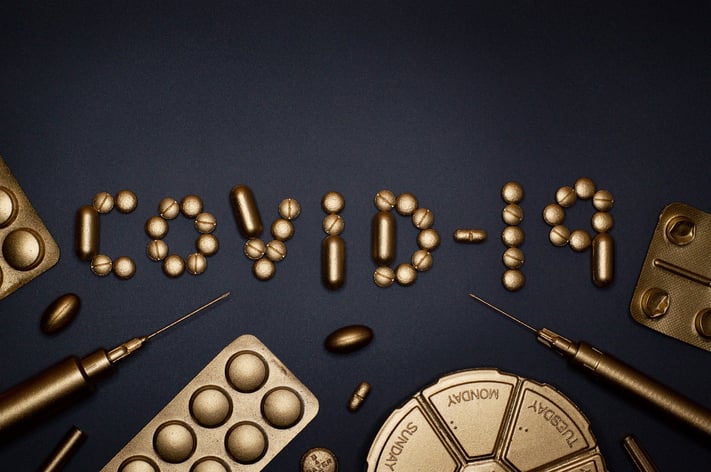 For the vast majority of us, the COVID-19 pandemic is uncharted territory. Many brands are struggling with what to say (or not say) about the situation. It's important to position your brand in a way that inspires confidence, not panic. Here are a few key points to keep in mind as you craft your fintech's image in this confusing time.
Conduct a content audit
If you haven't already, conduct an audit of your scheduled blogs and social media posts (especially those that are scheduled to publish automatically). Is the tone appropriate? Continuing to share normal content can provide a helpful distraction, and not everything you share should tie back to coronavirus. However, be sure that everything you share is still relevant and sensitive. For example, social media posts about a conference you're attending that has been cancelled will obviously need to be deleted. If you already had a blog scheduled about pandemic planning, it will need to address coronavirus. Consider your content calendar with fresh eyes in the current context.
This is a great time to work on tasks that have been on your to-do list for a long time rather than launching new campaigns.
Acknowledge the situation
Whether you prefer to speak to reporters or simply post on social media, it's important to reassure customers and stakeholders that you are managing the situation. Not every brand needs to publicly share their crisis plan. In fact, we suggest that you reserve that information for employees and customers. However, a simple acknowledgement of the situation and reassurance that your company is continuing to operate as normally as possible will go a long way.
Focus on being helpful
Now is not the time to sell your products or services using fear tactics. Instead, focus on how you can help. Whether it's sharing free information through blogs or articles, offering a discount or expediting implementation, we should all be trying to find ways to make a difference. Fintechs have the unique opportunity to help community banks and credit unions develop a digital strategy to overcome the challenges presented by coronavirus and social distancing.
The way you communicate in this time will shape how stakeholders, employees, customers and prospects perceive the stability of your company. If you'd like any suggestions for shaping your fintech's image, please reach out to our team of fintech-focused PR experts.