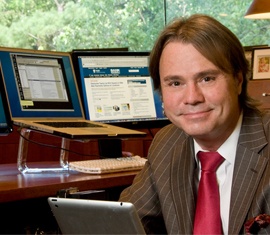 William Mills III, Chief Executive Officer of William Mills Agency is live blogging again today at FinovateSpring 2013 in San Francisco. William has more than 30 years of experience in financial technology and is a recognized leader in financial and technology marketing. William has personally advised more than 300 chief executives on marketing strategy, business development, mergers and acquisitions, company branding and public relations. You can contact him via email at william@williammills.com or by twitter @williamemills.
04:00 pm
Exhibit Hall getting ready to open. Final thoughts on the event.
This was an intense two-day event with record attendance for ANY Finovate. There were a number of great presentations this year and the organizations seem to be much further developed than in year's past. In earlier events it seemed like there were a lot of VERY early stage companies. This year there were only a couple that were in the "proof of concept" stage.
What I'd like to see in future presentations are "Mobile First" solutions. If not now, the future will belong to those organizations that design with mobile in mind FIRST. Second, I think presenters should speak to how they make money (or will make money) and how FI's will benefit from choosing their solution. Third, rehearse, rehearse, rehearse and always ask to be considered for best in show. Those folks that were relaxed , comfortable and had the most passion did the best.
All the best,
William Mills
william@williammills.com
678-694-7213
---
03:53 pm
Prestadero – Gerardo Obregon (Founder & CEO)
First legal, compliant peer to peer lending in Mexico. I believe interest rates in Mexico can be WAY higher than in the U.S. Their browser-based presentation is in Spanish.
http://www.prestadero.com From their web site (translated) "Requests credits
personal with rates from 8.90% annual"
#williamemills #wmagency #finovate
---
03:46 pm
Plastyc – Patrice Peyret (CEO & Co-Founder) and Colette Oliver, Dir of Marketing
Prepaid card management. From the Plastyc corporate site: "Learn about our products, how to partner with us, use our APIs, see our mobile banking technology. Plastyc provides good banking for all. We deliver mobile, web & tablet access to FDIC-insured no-overdraft accounts, for deposits, payments and savings."
It looks like they are rebranding as www.bankingup.com and I think are New York-based. From my reading they have been in business for at least 4 years and have raised several millions in funding.
"We have partnered with established financial institutions such as Meta Payment Systems, payment systems networks like Visa & Green Dot Corporation, and processors like Fidelity Information Services."
#williamemills #wmagency #finovate
---
03:39 pm
Zooz – Oren Levy (CEO) and Ronen Morecki (CTO)
Israel-based. "Making Payments Click" "Boost conversion with a consumer-driven payment platform" New product demo today. Showing a banner ad on an iPad Weather app.
After clicking on banner ad it goes straight to the payment of a product (in this case a cup of coffee). Because the card data was already loaded the purchase was instant.
"IN AD PAYMENTS" checkout within a banner ad. I've never seen anything like this before on a mobile device.
#williamemills #wmagency #finovate
---
03:31 pm
Three more presentations to go…
---
03:31 pm
Adobe – I did not catch the presenters names but in attendance from Adobe are:
Christopher Young, Heather Archibald, Joseph Karp, Jason Ward
Demonstrating Adobe creative and marketing cloud. Showing browser-based platform to help companies and their content creators better manage their assets. I'm exactly clear yet how it works but it appears it has the ability to present unique creative content (offers) in the right format, to the right target at the right time. Now showing Adobe analytics. Personalization is key. Showing Adobe target.
#williamemills #wmagency #finovate
---
03:24 pm
LendUp – Sasha Orloff (CEO)and Jacob Rosenberg (CTO) Online lender to those that banks and CU's won't approve. Offered only online or via mobile. Instant approval and launched last October.
Getting ready to show new product and/or function. Combining risk decision with instant deposits to a bank account in real time. Good use of humor by engaging the audience. They are showing the system on a IOS mobile browser and now are showing the browser view from a computer. Good demo, I don't know these folks but it's a strong showing.
#williamemills #wmagency #finovate
---
03:18 pm
Gremln – Ryan Bell, CEO SECURE SOCIAL MEDIA. "Too many FI's are using social media without protection."
It appears to be a platform to help FI's stay compliant while using social media. This looks new as I don't recall anyone else presenting technology like this.
Facebook, Twitter, LinkedIn – "You can't afford to participate in social media without Gremln." Showing integrated browser-based dashboard that might be used by FI's.
Very cool.
#williamemills #wmagency #finovate
---
03:10 pm
Tradeslide Ventures – Juan Colón (CEO) and Javier Colón (COO)
New company here at Finvoate. "Discover your trading talent" From their web site: "We diagnose & rate your trading skill: take your credibility to investors anywhere!"
It looks like a good browser-based platform to evaluate how well traders are doing. I would imagine there are a lot of other players in the space so I'm looking to see what makes Tradeslide unique. "Studied thousands of traders and millions of data points over the past two years." It appears that it is still in beta, it looks very-social oriented with TS Scores and badges.
#williamemills #wmagency #finovate
---
03:03 pm
Micronotes Arial Taylor, Product Manager presenting with a current client
"Cross Selling for Digital Banking" Demo from 0 million credit union. I don't think I've a standalone cross-selling technology for digital banking so this looks interesting.
"Swiss Army Knife for cross selling."
Browser-based dashboard shows interactive leads and preferences. This looks good to me.
Their customer is doing a great job presenting the application. I like it when the FI's get behind innovations such as this.
#williamemills #wmagency #finovate
---
02:55 pm
Persint – Steve Cotton (CEO & Founder
What is PFM without context? Persint looks to be web-based PFM but with a peer-to-peer function so consumers can compare how they are doing vs. an anonymous peer.
From their web site (I don't they are live to the public yet): "We are building a new way for you to gain control of your personal finances, develop an objective action plan, compare your performance to peers, and view personalized recommendations." Steve's father Jim used to be a client of WMA 30 years ago and he has been successful with several startups in the financial sector, most recently selling BankIntelligence to Fiserv. As fellow Atlantan I'm glad to see him here at Finovate.
#williamemills #wmagency #finovate
---
02:10 pm
Afternoon break. See you in 30 minutes with the last 9 presentations/demos.
---
02:09 pm
Bright Funds – Ty Walrod (Co-Founder & CEO) and Rutul Dave (Co-Founder & Chief of Products and Marketing)
"A complete financial planning strategy." 95% of Americans give to charity, it's 2% of GDP. This is kind of like looking at non-profit giving like looking at hedge funds. From their web site: "Bright Funds brings focus to causes instead of individual nonprofits. Each donor tells us which issues they care most deeply about and Bright Funds proposes a well-rounded solution: a personalized "Bright Funds Impact Portfolio."
Bright Funds manages funds of carefully selected nonprofits doing exceptional work in addressing the social challenges of our time, such as environmental protection, access to clean water, basic education, poverty alleviation, accessible health care, and response to global disasters."
Nice presentation of the non-profit endeavors on their web site. They have one click tax reporting if funds are given through the site. It's now out of beta. They are going to announce two giving partners (such as employers) and now will partner with FI's.
#williamemills #wmagency #finovate
---
02:02 pm
ValidSoft – Patrick Carroll (Founder & CEO) Mobile authentication with voice biometrics and out-of-band validation. From web site: ValidSoft security solutions for financial services and government. Online banking, e-commerce, telephone banking, mobile banking, card fraud, etc.
I believe these folks are from the UK. It seems like most of the authentication companies are not based in the U.S. It seems pretty good and should work well. In any event, the winning solution for this problem will be the vendor that makes it the easiest for the consumer.
#williamemills #wmagency #finovate
---
01:56 pm
Cymonz – Simon Lynch, CEO
Provides the tools to banks to be in the currency exchange business. It's a key banking product and every bank and CU should offer it.
I like what he has to say. Their browser-based system empowers the customer to easily transfer or purchase other currencies. At the Atlanta airport this week there were at least 10 people in line to get currency at the currency exchange booth on the International concourse. I don't think my bank offers any currency exchange and if they do I suspect it's only in one branch and not the one across the street from where I live. I believe it's volume priced so there is not a lot of cost for a bank or CU to deploy. They are self funded but open to investments.
#williamemills #wmagency #finovate
---
01:47 pm
Mortgage Harmony – Keith Kelly (CEO) and Raymond T. Crosier (President) Loan retention offering. 70% of all loans in US come from correspondent lenders. They have a patent on a process for a mortgage lenders for loan retention. They have built loan retention product. I believe a "HarmonyLoan" is a way for FI's to better retain their current borrowers because lenders will be able to get ahead of borrower reset and keep their customer. I need to study this a bit more than the 7 minute demo. I've known Ray for a while and these are smart folks.
This is the ONLY mortgage-tech related offering we've seen at this show (except for one commercial loan application platform) so it's good see. "60 days just became 60 seconds" because of tools provided in the system.
#williamemills #wmagency #finovate
---
01:40 pm
Allied Payment Network and Ralph Marcuccilli (President) and Steve Paradine (SVP Sales) (Full disclosure: WMA is the public relations agency for Allied Payment Network)
Demonstrating new product "Picturepay" which has increased bill pay by select bank customers by 30%. It makes bill pay by phone easy and fast. You take a photo of a bill and it instantly adds the payee and deducts the amount from your account.
Now they are showing a voice recognition payment which took only about 20 seconds. This is cool stuff. Allied has figured out how to make the photo and voice recognition work. I think this is really hard to do but for those FI's that use Allied they will really see an uptick in consumer mobile and bill pay usage.
Good use of humor. The mobile app looks really easy to use and I expect it to be integrate in most, if not all, mobile banking technologies.
#williamemills #wmagency #finovate
---
01:34 pm
SeedInvest – Ryan Feit (CEO & Co-Founder) and James Han (Co-Founder)
Wharton grads that were able to make change in securities laws to help investors to invest online. SeedInvest works with VC and others to connect opportunities to investors. Only 2% of all investments they review they approve.
Live and generating traction. Helped three companies raise capital at 0,000 each. Now have investors willing to commit up to million. To me it reminds me Kickstarter for early stage technology startups.
Has an integrated video conference like Google Chat that lets investors actually "meet" with startup founders. It looks slick, I think this could be pretty popular. I guess I need to go to the site to find out how they make money, perhaps as a % of funding #williamemills #wmagency #finovate
---
01:26 pm
Arxan Technologies – Michael Dager (CEO & Chairman of the Board) and Kevin Morgan (CTO & VP Engineering)
Application integrity is the topic. From their web site: Protecting the App Economy –
Arxan Guards Your Mobile, Desktop, Embedded and Server Applications
I believe the idea is that the next wave of hack attacks will come through mobile apps.
He is making some good points and I think this will become even more important over the coming years.
#williamemills #wmagency #finovate
---
01:18 pm
PayNearMe – Danny Shader (CEO & Founder) Work with banks and other FI's. Cash Transaction Network – turn cash to an ACH alternative. Millions of Americans prefer to pay with cash.
They handle the cash for several large organizations such as Greyhound. FIS is integrated with PayNearMe. Showing example of a utility bill that needs to be paid using a credit card or bank routing number/ACH. What do you do with cash? With PayNearMe lets consumers go to a store, like a drug store so consumers could pay bills with cash.
The news: ALL PayNearMe and now being offered on a white label basis to FI's and vendors.
Very cool. I'm impressed.
#williamemills #wmagency #finovate
---
01:12 pm
Curaxian – Mitch Muroff, CEO Goal to cut merchant fraud loss. "We really reduce the cost of fraud."
I believe their solution helps cut merchant fraud without losing business that might have been THOUGHT to be fraud. Showing a web browser with chargeback data.
From their web site: "Curaxian is a specialized independent global e-commerce risk management and payment strategy firm. We help merchants solve risk and payment related challenges and develop best-of-class approaches to the secure and cost effective management of payment transactions."
Want to partner with processors.
#williamemills #wmagency #finovate
---
01:04 pm
GETTING READY TO START NEXT SESSION
---
11:54 am
Getting ready for lunch break. See you at 1pm PST.
William
---
11:53 am
Placecast Alistair Goodman (CEO) and Ray Schachle from VISA
Location-based marketing discussion. Pilot with VISA redemption platform for mobile merchant offers at the POS.
There is a TON of interest in loyally/offers via the POS and/or mobile. Alistair is creating a text message campaign on their browser-baed platform. Links the VISA card with a geofence around a restaurant or other store. As a marketer they can set a budget for their campaigns such as a bid price of per offer.
Now showing the cardholder and merchant experience at the POS. Showing IOS app. Consumer clicks on the app and it sends data to VISA that unlocks the offer in the geographic area. Consumer swipes the card at the POS (no code or coupon required). Consumer "unlocks" the offer and the discount is applied in real time.
I like this BUT it seems it only works with VISA. I try to use my AMEX card as much as possible. Will they open this up to other types of card networks?
#williamemills #wmagency #finovate
---
11:46 am
Refundo – Roger Chinchilla (CEO)
Get tax refund faster than an IRS check. Nice sense of humor from Roger.
"68 million people in the US don't have a bank account so these consumers go to a check casher and pay large fees."
Speaking about Refundo mobile app which I believe allows for an instant new bank account opening so people can get IRS refunds instantly via direct deposit. Roger is taking a photo of a check from a mobile phone so customers can get the money in three to five days. Their platform is built on pre-paid. Planning on adding a whole bunch of new features. We want to help the underserved communities.
#williamemills #wmagency #finovate
---
11:38 am
IntelliResponse – David Lloyd (CEO & President) and Mike Hennessy (VP Marketing) Virtual agency company. "We answer millions of customer questions for our clients every day." Showing example on Citi's web site. Citi's site is showing thousands of potential answers to a customer question on the web which doesn't really help the consumer.
Showing a mobile app or browser app that uses an easy voice or entry that provides one, right answer for the customer. "Voice of the customer across all channels including social media.
#williamemills #wmagency #finovate
---
11:31 am
Credit Sesame – Adrian Nazari (Founder & CEO)
More than 2 million members. Now showing a "sneak peek" of an upcoming new mobile app.
"Safe, simple and secure." Once signed up their IOS app helps consumers with purchase/finance goals and how to build and protect their credit. Single source solution.
From their web site: "Get your free credit score with no credit card or trials required and use it to find the best mortgage, refinance and loan rates based on your financial goals."
Showing credit score, total debt, how much home buying power the user can afford. Integration with trulia to FIND hows that Credit Sesame know the consumer can afford.
#williamemills #wmagency #finovate
---
11:24 am
GoNow – Doug Spodak (CEO) and Joe O'Neill (VP Business Development) I don't think I have seen this company before. "Current ewallets don't work in most places where we buy things today." GoNow has programmable card the communicates with an ewallet. So far, I like what I see. Takes your ewallet to 100% of the places you shop (with their card). "When you leave the house all you need is your GoNow card and your phone."
It looks like they have a phone holder that also holds your GoNow. Perhaps it's only needed to make the initial connection between the card and the phone as I hope you wouldn't need their phone hold all the time (I don't think it is required all the time).
Showing Android mobile app. This is pretty cool. Can be set up so a default card account is on the GoNow card so the phone can be apart from the mobile phone. It looks like the consumer will need the card, the phone and perhaps a mag stripe reader to set up cards. It's white label so the bank's brand is dominate.
I like it because it doesn't require a lot changes at the POS; any device could use this solution.
---
11:16 am
Intuit Financial Services – Gregory Wright (VP Product, Financial Management, Intuit Financial Services) and one other presenter
Presentation on their product Mint. Looks like a private label demo and are launching a small business application. Online banking w/PFM; I forget how much they paid to buy Mint but it's interesting to see how they are integrating Mint with other Intuit capabilities.
"Mint helps the FI to better understand when a customer would best need a new product, such as a home loan." Showing Mint "MyBusiness" which is geared for the owner/operator business where personal and business financial information is intertwined. Can track mileage from their phone (I guess throughout the mobile app). Automate the expenses for income tax reporting by exporting to Excel for an accountant or direct to TurboTax.
#williamemills #wmagency #finovate
---
11:09 am
TipRanks – Uri Gruenbaum (CEO) and Gilad Gat (CTO)
Israel-based organization. I don't think I've seen this before. From their site: TipRanks is a free application that allows you to instantly see the track record and measured performance of any analyst you come across.
Today's sessions seem to have a more financial planning, investing products and services. Their services lets consumers see how well analysts are doing. Their is example said that 86.5% of wrong 50.2% of the time. It let's users to really see which analysts are most successful. "We are a tech company, we can't tell you what stocks to buy or sell. We can tell you which experts are doing the best."
I like what they are doing but am not sure how they make money.
#williamemills #wmagency #finovate
---
11:02 am
Balance Financial – Devin Miller (CEO)
Platform live for 18 months. Platform for client collaboration SAS for financial planning.
From their web site: Software & services to make financial chores simple again. For families and small businesses, Balance can help you tackle financial chores faster.
#williamemills #wmagency #finovate
---
10:55 am
Yseop – John Rauscher (CEO) and Elizabeth Farabee (VP Marketing)
"Turn bankers to financial advisors instantly" Connects to bank's CRM. Browser-based that grabs the customer data and suggests points of interest.
---
10:15 am
Break for 30 minutes. See you at 10:45 PST.
William
#williamemills #wmagency #finovate
---
10:14 am
BBC Easy – James Walter (Founder & CEO) and Corey Ross (Founder & VP Sales)
BBC Easy automating commercial lending. This should be interesting as SO much of a bank's profits are now coming from the commercial side. Using an example of line of credit.
In old days, very paper intensive process with a response in a month. With BBC Easy the customer goes on the web site and gets a risk data and ratios instantly as well as trends.
This works because it integrates with industry standard accounting systems. It's a really fast loan qualification module (so far). Now going to the next step.
Old way was/is using a spreadsheet for calculations. They link to the top 10 accounting systems in the U.S. Within minutes the line of credit certificate is populated and ready. It looks all web-based but I like it. I have not seen a commercial system quite like this and believe this will be successful.
#williamemills #wmagency #finovate
---
10:07 am
FlexScore (formerly LeapScore) – Jason Gordo (CEO) and Jeff Burrow (President)
"How am I doing with my money" It looks like a browser-based PFM. We've helped over 10,000 consumers with money management. Recognized by Forbes. "Industry first" – based on 14 different financial criteria to create a single score (like a credit score) to help consumers with financial planning. They want to meet product partners here.
It's real financial advice their patent-pending techniques. Consumer links accounts and within 15 minutes get relevant financial advice. From their web site: "Financial Advice for the Rest of Us – FlexScore gives you total financial clarity wrapped up in a single score. See where you're at now, get free advice on what to do next, and make your goals a reality. It's fast, free, and even a little fun."
With SO many presenters providing services for free how does FlexScore and other companies that provide free services make money? I wish all presenters would speak to HO they do (or will) make money.
Nice dashboard and peer ranking but again I have to ask, do they have a mobile app?
Jason is passionate and a very good speaker.
#williamemills #wmagency #finovate
---
09:59 am
Kofax – Anthony and Diane (did not catch last names)
Listed as key executes are Reynolds C. Bish (CEO), James Arnold, Jr. (CFO), • Martyn Christian (CMO), Howard Dratler (EVP Field Operations), Jim Nicol (EVP Products) "Can you engage your customer with a photo or just a couple clicks." Onboarding demo using sample bank: BankRight. Mobile app looks very simple and easy to use (showing IOS, I don't know if they have an Android version).
Opening a new account in the mobile app by taking a photo of the front and back of a driver's license. This looks pretty slick, if it's not too expensive I could see FI's using this for mobile new account opening.
#williamemills #wmagency #finovate
---
09:51 am
Encap – Thomas Bostrøm Jørgensen (CEO)from Oslo
Highly deployed authentication solution in Scandanavia. "ENCAP – Safe Access To A Smart World"
"Problem with most solutions requires users to remember all kinds of passwords and phrases. Traditional solutions can be attacked by man-in-the-middle attacks"
In-App integration (I assume with a mobile banking app). Showing demo with "West Springfield Bank" and typing in password and I THINK a generated custom password but I'm not sure. He now types the activation secure code and a PIN code and now linked to mobile app for two factor authentication using a mobile app.
Now showing how it can be used on a computer browser Internet banking session. It seems simple but I am unclear any other hardware is required to generate the unique code; I don't think so but will study their offering. Now showing using it for a payment mobile application. "Mobile-centric authentication service."
#williamemills #wmagency #finovate
---
09:44 am
Fiserv – Andrew Barnett and Caroline Jones. Listed in the program was Mr. Jeffery W. Yabuki, CEO, President & Director, Thomas J. Hirsch, CFO, Principal Accounting Officer, EVP, Treasurer & Assistant Sec., Mark A. Ernst, COO & EVP but I don't see them here.
Showing "Snap to Tag" (I think that is the name). They are showing a demo bank: uBank. Showing the individual transactions from a DDA account. Drilling into detail on a where a receipt was tagged. I would imagine this is a private label offering from Fiserv banks that use their mobile banking app already.
Now showing how to manually tag receipts. Taking a photo of a CVS receipt image which extracts the data from the receipt and is now associated with the purchase. Common use case might be for expense reimbursement.
Showing use cases. I think it's pretty good but I'm not sure people will take to the time enter every single purchase, whether it's cash, card or check. Again, I like it but it has to be REALLY easy for a consumer to want to use.
#williamemills #wmagency #finovate
---
09:37 am
LICUOS – Iker de los Rios, Co-Founder & CEO and the other co-founder (New presenter at Finovate)
From Spain, the global B2B payment platform. At first glance it looks like PayPal for businesses-to-businesss transactions. From their web site: LICUOS is the global B2B payment platform where businesses can compensate and pay their debts.
Web-based. Showing validated invoices in the system. "Open payment platform" I think it works and the demo looks good but who is the driver of using this system? The CFO of a SMB? How do they make money? I'm guessing subscriptions or white label from FI's or other parters. "more than a payments platform"
This seems like something that Intuit or other company should resell as an option for QuickBooks.
---
09:30 am
Finect – Jennifer Openshaw, President & Columnist (WSJ MarketWatch)Nicolas Oriol, Founder & CEO (New presenter at Finovate)
"We are the LinkedIn focused on our industry." "First new social network to make it since LinkedIn." Has been deployed in Europe.
Showing example of 2 users; financial advisor that wants to use more social media but wants to stay in compliance. Example advisor wants to integrate with LinkedIn as well from finect. Push out content to a wide variety of media from a single portal. "One stop shop for social media services (for the financial industry)"
I think it has potential.
---
09:22 am
Signifyd – Rajesh Ramanand, Co-Founder & CEO He and his co-founder left PayPal more than a year ago. "Seller Protection for small and medium businesses" From their web site: "Your business will be covered in the event of an unauthorized purchase or chargeback."
"Insurance for ecommerce". Starting demo now using an airline purchase with person paying is not person flying. Showing manual review to validate ID. He is doing a Google search on both of the names in the transaction. Now showing a Google search on the person that is attempting to travel. Looking for the connection between the two; showing white pages lookup, then ip look search. Check email address to see if person actually works where they say they work. Now showing Facebook research. I guess all of this is to show you what a hassle it is to find out if an online purchase is legit or not and can take an agent 30 minutes to figure out if it was fraud or not.
Signifyd automates this process in seconds through their API which I assume is integrated in a merchant's online purchase site. I don't know how much this costs but this seems like a really good idea, especially since that if they make a mistake they will pay for the chargeback.
---
09:15 am
Finovera Purna Pareek, Founder & CEO
"It takes Finovera 5 minutes to download all your personal financial data." It's a browser-based platform. Is it a PFM? All bills go to your Finovera account in an electronic format. From their web site: "Our mission is to make the process of receiving, managing, paying and organizing household bills and documents simple, automatic and effortless. We want you to have more time for the important things in your life, and we work hard to make that happen."
Nice graphics to compare averages across cards/purchase types; he is now showing it links to a bank's bill pay site. Left side is bills, right side are accounts: DDA, savings, investing, etc. Now showing Dashboard with a graph of bank balance and bill amounts due and a calendar with their due dates that generates alerts when due or if a bill is higher than usual. Do they have a mobile app?
Now showing digital file cabinet: insurance policies, etc. Like a DropBox for finance. I like it but am not sure if I would use it. I also am not sure how they make money, subscriptions? Inviting banks and CU's to work with them so perhaps it is a white label offering from an FI.
---
08:54 am
FINOVATE DAY TWO Live Blog
William Mills III, CEO
William Mills Agency
#williamemills
#wmagency
Please feel free to forward this live blog URL.
https://www.williammills.com/blog/live-blog-finovatespring-2013-day-two/
Getting ready to start….please stand by
---
12:59 pm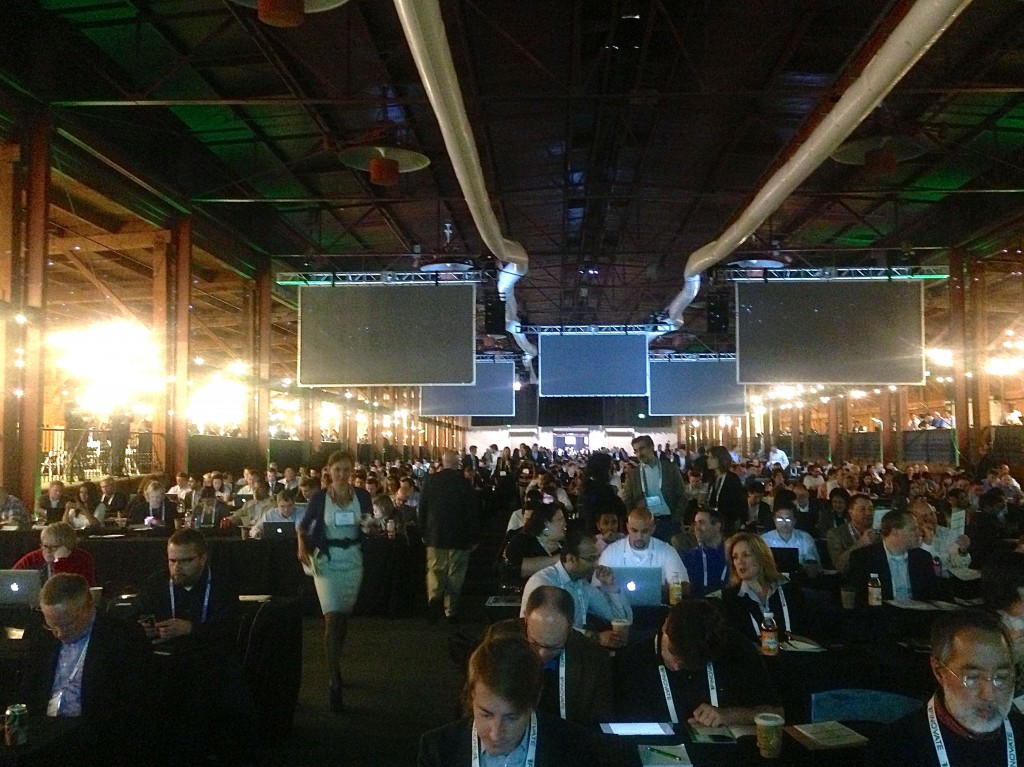 ---
Want Brand Awareness for your new FinTech Innovation? Click Below.