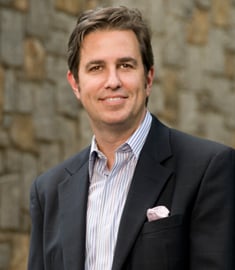 Dear Readers,
The speed of change in financial technology has never been faster – nor has the rush to learn about it,
foster it, and invest both capital and resources to achieve better performance.

There are literally tens of billions of dollars budgeted for technology in the financial industry in the U.S.; however, much of that is earmarked for maintenance and compliance. If there is going to be a revolution in advancing innovation, it will be in how people use their creativity and willingness to adopt and embrace change.
Within the last year, I've seen a maturing of innovation centers, such as accelerators, and I'm particularly impressed with those efforts to help community and mid-tier financial institutions. I've also witnessed a shift in how fintechs view banks, mostly how banks can be valuable partners in adoption by providing access to customers or by enabling the processing of payments and other back office services.

We have asked our experts a few new questions for this year's report, such as "How do banks buy technology?" and "If budget were not an issue, what innovations should banks be implementing?"

As always, Bankers as Buyers relies on interviewing a wide variety of people we trust, published research and contributed articles. This report is greatly enhanced by the contributions of:


I hope you enjoy reading the report as much as we've enjoyed pulling it together.
Best Regards,
Scott Mills, APR