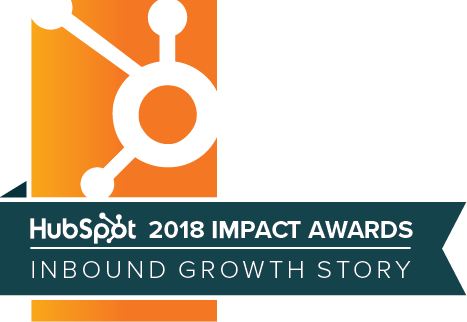 Our Client
Founded in 1993 and headquartered in Alpharetta, Georgia, Safe Systems is a leading provider of compliance-centric IT and security solutions exclusively to financial institutions. The company has become one of the leaders in the industry, managing hundreds of financial institutions representing more than $61 billion in combined assets, 1,100 locations and more than 20,000 network devices.
Their solutions help financial institutions decrease costs and drive performance while ensuring they are up to date on all regulatory obligations. Safe Systems' IT network management services are the bridge between the core and other third-party applications. They also provide IT support and managed services, internal network/cloud design and installation, hosted email, business continuity and disaster recovery, compliance consulting, security services, and IT and compliance training.
In 2015, Christine Filosa, chief marketing officer at Safe Systems, decided to incorporate inbound marketing into the company's overall marketing strategy and chose to invest in HubSpot. Safe Systems selected William Mills Agency, the largest independent public relations and marketing firm specializing in the financial industry and a HubSpot certified partner, to create a comprehensive content marketing plan to increase brand awareness and generate new business prospects for its sales team.
Challenge
Starting out, there was a big challenge in "spreading the word" about Safe Systems outside the company's immediate geographic area. The majority of Safe Systems' long-time customers were concentrated in the southeastern United States, and the company wanted to expand its footprint to reach community banks and credit unions all over the country. With a goal to expand and attract new customers from a variety of states across the country, Safe Systems needed a new strategy to increase its brand awareness and reach to be recognized as a national company.
Additionally, Safe Systems needed to align its content strategy with its goals for revenue growth. The company has a variety of solutions designed specifically for community financial institutions, including vendor management, cybersecurity, business continuity, security services, compliance services, network design, etc. On the content side, Safe Systems focused the majority of its blogs and premium content on smaller revenue products, but needed to generate increased sales for its largest revenue generator, the NetComply® IT network management solution. There was also the challenge of effectively addressing key objections to NetComply® One and debunking myths to attract new customers.
Some key objections to NetComply One include:
Outsourcing is too expensive

A local provider is better because they can come to our location to fix a problem

Without a bad exam, everything must be okay

Outsourcing replaces the institution's IT personnel

It's better to do everything with the core provider
Part of our job was to ensure we adequately addressed these pain points and showed the true value of working with an outsourced provider like Safe Systems.
Solution
Safe Systems got the ball rolling when they enlisted William Mills Agency, the largest independent public relations and marketing firm specializing in the financial industry, to design, manage and launch a content marketing campaign in July 2015. Leveraging its industry and marketing expertise, WMA developed a comprehensive content marketing plan that supported Safe Systems' strategic objectives and created goals to help accomplish them.
S.M.A.R.T. Goal
To increase Safe Systems leads and visits to the website by 15%
over the first 6 months of the program
The content marketing plan called for a multi-faceted approach that included four blogs per month, one white paper per quarter, full social media program, email marketing, and management for the HubSpot platform. The pillars of this customized marketing strategy included search engine optimization; development of buyer personas; integration of marketing automation software; HubSpot implementation; and Salesforce integration into the HubSpot platform. William Mills Agency also began developing a variety of content pieces, including blogs, white papers, checklists, press releases and case studies, maintaining a strong focus on the NetComply service.
Implementing the New Strategy
HubSpot Implementation and Salesforce Integration
Before diving into the new content strategy, we had to overcome initial issues implementing the HubSpot platform and integrating Safe Systems' Salesforce CRM into HubSpot. The company had many different fields on the contact and company levels in Salesforce that needed to be mapped correctly in HubSpot to ensure accurate reporting. We worked with Safe Systems' marketing team to ensure all fields were correct and contacts were syncing through to both systems. WMA strategically managed the marketing automation software and Salesforce integration for Safe Systems to effectively drive the content marketing program.
SEO
WMA collaborated with the Safe Systems' team to develop priority keywords and implement metadata to improve search engine optimization (SEO) and drive the company's content to page one in targeted keyword searches. In 2017, Safe Systems relaunched its website and WMA also provided guidance on website updates, 301 redirects, URLS, and web copy to retain robust SEO.
Safe Systems is now found by website visitors from over 95% of the United States including several states where they do not currently have customers. Incorporating SEO techniques has broken down the barriers that had restricted name recognition and have greatly increased the company's visibility outside the southeastern United States.
Buyer Personas
Another key component of the marketing strategy was to define Safe Systems key buyer personas to guide content creation, email marketing, and social media initiatives. It is necessary to know who Safe Systems' buyers are and what motivates them to make decisions to create the appropriate messaging speaks to that person and their unique needs.
WMA created personas for three levels of buyers: administrative, C-level and operations. Each persona had different pain points.
Key members of evaluation team and common pain points:
Chief Operations Officer

Chief Financial Officer

IT Manager/Administrator
Operations Olive
Operation level pain points:
Limited time and resources,

Works long days (high responsibility)

Constantly putting out fires and has pressure to persuade up and down to solve problems

Difficult to balance work and life
C-Level Clark
C-level pain points:
Needs documentation and oversight of their technology environment

Regulators require they manage technology operations

No formal technology steering committee/function

Lacks document and knowledge of regulatory requirements

Has no back-up plan if IT resources are absent or leave

Improving the efficiency of their IT resources and operations

Bad IT audits
IT Admin Andy
IT Manager/Administrator pain points:
Don't have knowledge of all technologies and applications

Knowledge of regulatory and compliance requirements

Documentation of processes

Fear of losing their job if they bring in an outside provider to assist
For example, the C-level employee might be concerned with their lack of knowledge of regulatory requirements or that they don't have a back-up plan if IT resources are absent. While the administrative employee might be concerned with documenting the processes in place or may worry they could lose their job if they suggest bringing in a third party to assist in deciphering complicated regulatory rules and obligations. We needed to focus on the common pain points of Safe Systems core personas to ensure these items were addressed in our blogs, emails, social media, and other marketing initiatives.
Content Development
To drive SEO and explain how Safe Systems' products and services, coupled with their knowledge and expertise, solve the pain points of each buyer persona, WMA created several types of content to drive the Inbound marketing program and meet potential customers where they were in the buyer's journey.
Some innovative content we've created for Safe Systems includes:
Blogs
WMA develops weekly blog content for Safe Systems covering a wide variety of education topics to help prospects find solutions to their issues. We follow a campaign schedule to tackle the key pain points Safe Systems prospects and customers are dealing with and include a strong focus on NetComply One. Since 2015, William Mills Agency has crafted more than 150 blogs for Safe Systems' website. One of our most popular blogs that resonated well with their audience was the blog post titled, "What to Do When your IT Admin Leaves," which focuses on an important issue many smaller community banks and credit unions run into when key IT personnel leave the institution.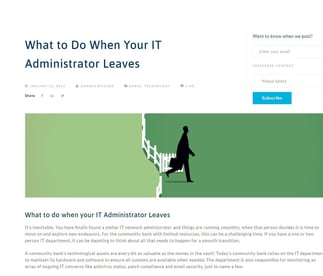 In 2017, William Mills Agency began using the content strategy tool in HubSpot and added pillar blogs to Safe Systems blog strategy. The first pillar blog highlighted NetComply One, and is titled, "The Importance of Network Management Systems in Community Banks and Credit Unions." This post provided a full overview of network management systems and the key benefits of outsourcing the oversight of network management systems to a trusted provider. It has had 610 views since publishing in September 2017.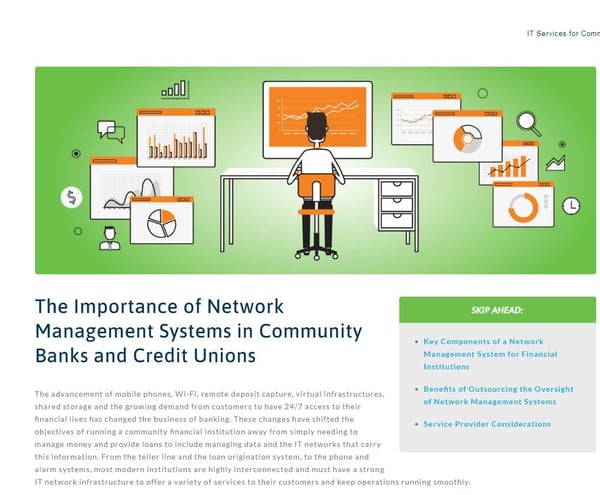 "With a small internal team, we could not do what we do without William Mills Agency. I consider our WMA team part of our team, and even include them on our departmental org chart when I conduct orientation for new employees," said Christine Filosa, Chief Marketing Officer at Safe Systems. "The WMA team leverages its writing skills to help us produce content every single week without fail. The team is highly knowledgeable in the inbound methodology and has been integral in implementing our marketing automation platform, HubSpot."
White Papers
WMA also created premium, gated content for Safe Systems which included its first white paper focusing on Net Comply One titled "Best Practices for Control and Management of Your Community Bank's Information Technology." This white paper helped to drive potential customers who are a little more serious or further down the funnel and are willing to provide their personal information to read more in-depth content.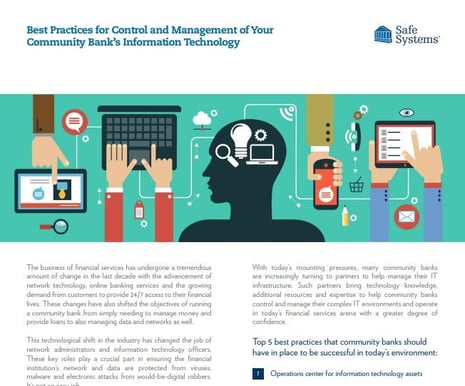 Since July 2015, William Mills Agency developed 20 white papers for Safe Systems. The most popular white paper is the, "2018 IT Outlook Survey for Community Banks and Credit Unions,"with more than 1,000 views and 639 submissions of the full report.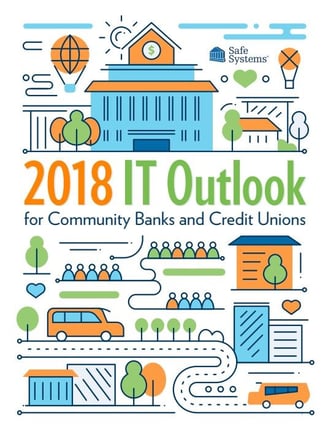 Case Studies
Safe Systems also developed premium case study content for prospects looking for more "middle of the funnel" content. Recent survey results show that community bankers seek referrals from peers they trust, primarily through local user groups or conferences. William Mills Agency believed case studies would be the best way to share the experiences of Safe Systems customers and the success gained through working with Safe Systems.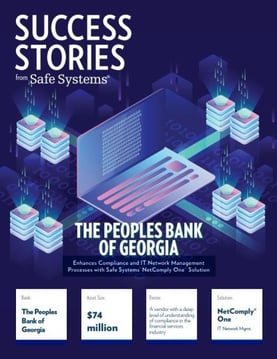 Email Marketing
WMA also supported Safe Systems with email marketing. Safe Systems has a large database of key prospects and customers. We developed emails to market to different segments of their database to provide a more personalized experience to prospects and customers. We also included blog subscription emails to support blog subscriber growth; premium content digest to low-engaged contacts to increase engagement rates; and a welcome series to introduce new contacts to Safe Systems and encourage more engagement on the website.
Blog Subscription Email
The quarterly blog subscription emails feature the top 5 blogs from the previous quarter and share key insights from the blogs to encourage recipients to subscribe and engage with the content. We customize these emails and segment based on institution type to provide a more personalized experience for both community bank and credit union contacts. These emails have contributed to a 28% increase in blog subscribers over the last year.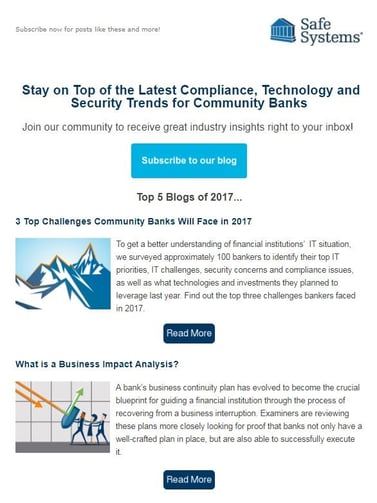 Welcome Series
We put together a welcome series for Safe Systems to help new contacts become more familiar with the company and share information about their content and solutions in a human and helpful way. We developed a series of three emails for each pillar of the company's solutions: technology, compliance, and security. Each email provides relevant information to the recipient based on the piece of content they downloaded from the website.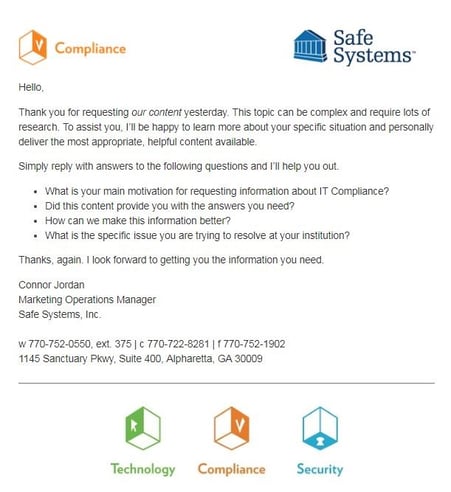 Premium Content Email
Another initiative we implemented for Safe Systems is the premium content email to low engaged contacts. Safe Systems wanted to find a way to re-engage these contacts by sending them relevant white papers on key topics in the banking industry. Since implementing this initiative, Safe Systems has been able to increase engagement with their emails and content and have re-engaged 92 contacts in their data base.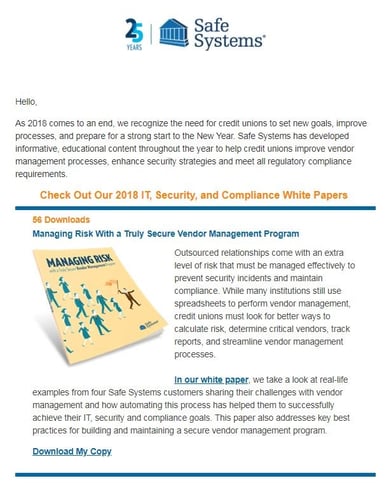 Social Media
William Mills Agency created a social media plan to grow Safe Systems social media presence and increase brand awareness. We published more than 7,000 social media messages on all major platforms promoting Safe Systems' content including blogs, white papers, checklists, press releases, case studies, awards, and corporate social responsibility initiatives. Safe Systems' total reach across all channels increased by 31%.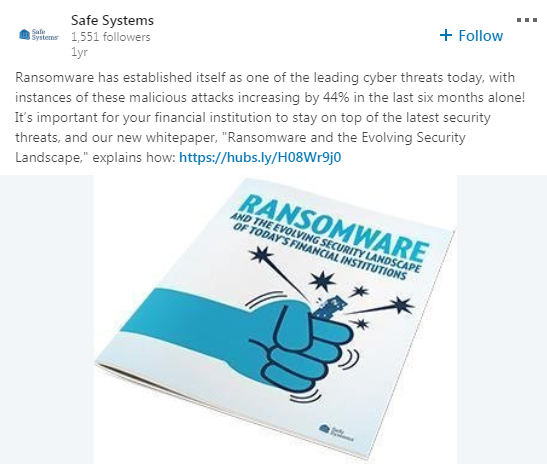 Kids on Banking
In June 2018, Safe Systems launched its "Kids on Banking" video in celebration of its 25th anniversary. Safe systems created this video to give back to the community banking industry that has supported them for more than two decades and to bring back some nostalgia of what it was like to be a kid again and see banking through a child's eyes. The campaign included a full social media program, email marketing, blogging, a press release and Facebook video advertising. These initiatives helped Safe Systems reach over 100,000 views of the full length video and provided more than 6,000 interactions on social media. Many state banking associations promoted and shared the video with their networks to increase awareness in the banking community.
Results
Before the engagement began, Safe Systems was receiving 4,276 monthly visits to its website and an average of 31 leads each month. The initial goal was to increase visits and leads by 15% in the first 6 months of the program, but Safe Systems surpassed this goal with 7,427 monthly visits and an average of 48 leads per month in 2015.
The momentum increased in 2016, when Safe systems produced more than 1,100 unique sales opportunities, closed more customers and generated additional revenue."
Over time, the program continued to provide excellent results for Safe Systems. In 2017, the content marketing program brought in 1,029 leads, 608 marketing qualified leads, 82 customers, and more than $3 million of revenue ( 87% increase from 2016.) As of October 2018, Safe Systems has received 1,067 leads so far this year and achieved an average 5,585 visits to its website year-over-year. Since 2015, Safe Systems has closed $6 million in additional revenue from marketing qualified leads generated from the content marketing program. Safe Systems is found online by banking professionals all over the country and abroad, allowing the company to expand its footprint and help bankers and credit union professionals find solutions for their technology, security, and compliance needs.