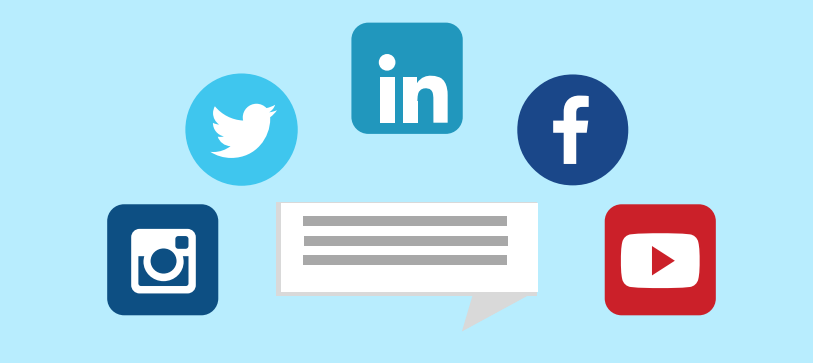 Social media has become an extension of an organization's brand, and there are many aspects fintech organizations should consider as they build their online presence and brand identity. In our article, Social Media: The Basics, we offer best practices for addressing negative comments and increasing engagement.
Social media is anexcellent way to distribute and promote company news, events, community activities and other powerful content. However, simply making an announcement is not enough to get your followers' attention. Here are a few tips and tricks to help your organization increase social media engagement.
Create a social media policy
When it comes to sharing content on social media, remember that what your employees post is equally as important as what the organization shares. To ensure all employees post appropriate information online, create a set of guidelines that all members of the organization can follow. This will establish a base line and ensure all employees share content with your brand in mind.
Engage in social media trends
Engaging in hashtags and other social media trends is a great way to interact with followers; however, the trick is to only engage when it is relevant to your brand. If the trend is not relevant, consumers will notice and that can result in a loss of fans and followers.
Share interesting content
In addition to using social media to connect with your organization's followers, it is also a proven channel to connect directly with industry media, bloggers and other influencers. To ensure that your content is attractive, share relevant survey results, key growth numbers and industry data along with thought-provoking (and even fun) content. Post images when you can as research shows that content paired with relevant images generates 94 percent more views, on average, than simple text.
Never delete a negative review or comment
In the age of online reviews, it's important for every organization to know how to handle negative reviews or comments. The key is to never delete the comment, but to address it and if warranted, acknowledge any valid shortcomings and publicly correct them. Providing a sincere apology, when the situation calls for one, and offering to rectify the situation, can convert an unhappy customer into a satisfied brand advocate.
Do not post confidential or proprietary information
While you may be eager to share important information with your organization's fans and followers, it is best to err on the side of caution when posting potentially sensitive or confidential information. To be safe, follow this best practice: "When in doubt, don't share it."
While social media growth and adoption within B2B environments (like fintech) has been slower to materialize than in B2C, it does provide value as a communications channel that, when leveraged effectively, can help position the organization as a thought leader while extending the value of earned media and owned media content.