William Mills Agency will be live blogging at FinovateFall 2017. Check back for new updates throughout the day.
04:17 pm
That's all the demos for today. Please check back for another day of sessions and if there is anything you like (or don't like) about this live blog, please shoot me an email and I'll do my best to make it better: william@williammills.com
If you are here at Finovate, please attend the session I'm moderating Wednesday:
Millennials: On ramps for millennials
Digital Markets Summit
15:40 – 16:10
In addition, I've been asked to be a panelist on Thursday so if you are here, I would love to see you at the panel discussion on:
Home equity: New tools in the mortgage lending industry
Digital Lending Summit
13:40 – 14:10
It's time for the networking session and voting for today's best of show. This Finovate is going very well and the presenting companies are overall some of the best I've seen.
See you tomorrow morning….
William
william@williammills.com
---
04:11 pm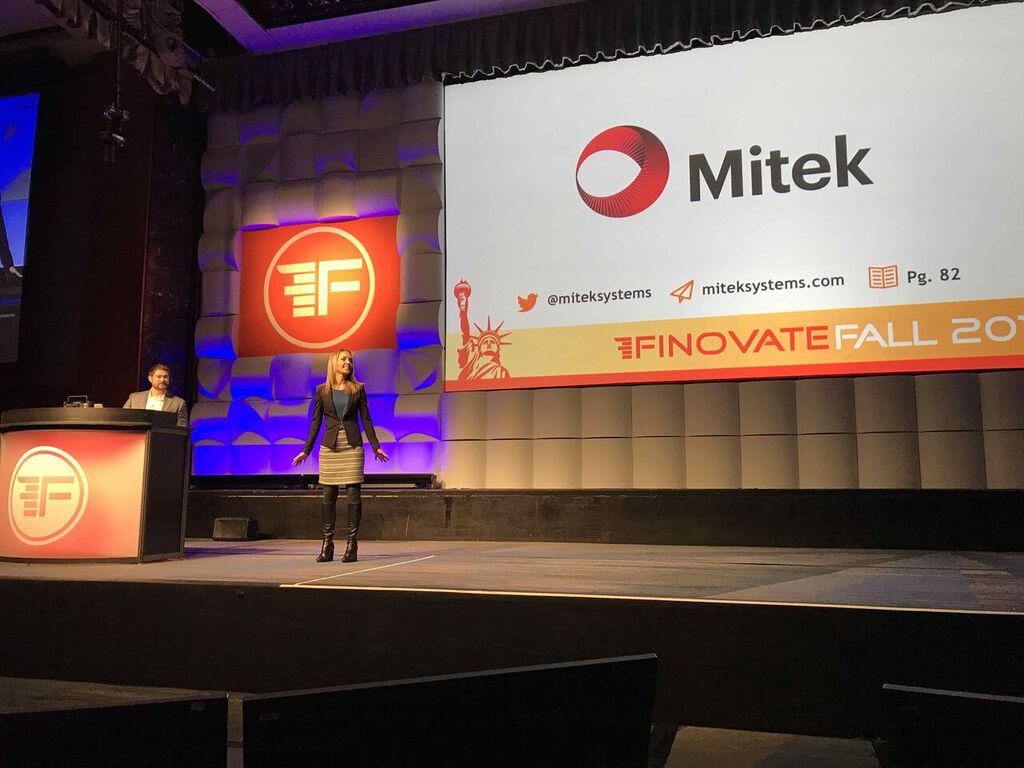 Mitek
https://www.miteksystems.com/
Presenters – Sarah Clark, Steve Craig
@miteksystems
A global leader in mobile capture and identity verification software solutions used by over 5,200 FIs and millions of consumers. These folks have been around for many years and have a good reputation. Their use case in this demo is related to loan origination documents. This is interesting to me because this company came out of the OCR/ICR world for check imaging. I'm assuming they are trying not only to be data extraction from checks and other remittances but also larger documents and mobile devices. Again, we are seeing the web session on the left with the IOS experience on the right.
I spoke to some folks at their stand and it seems that Mitek most of their sales direct to FIs but I could have sworn that they made a lot of money over the years by bundling their IP with other applications (both desktop and mobile). They have been presenting at Finovate for many years and I THINK I last saw them at Finovate London 2017 in February. One cool thing about their OCR/ICR is that not only does it works but I suspects may be the best in the country.
William
---
04:04 pm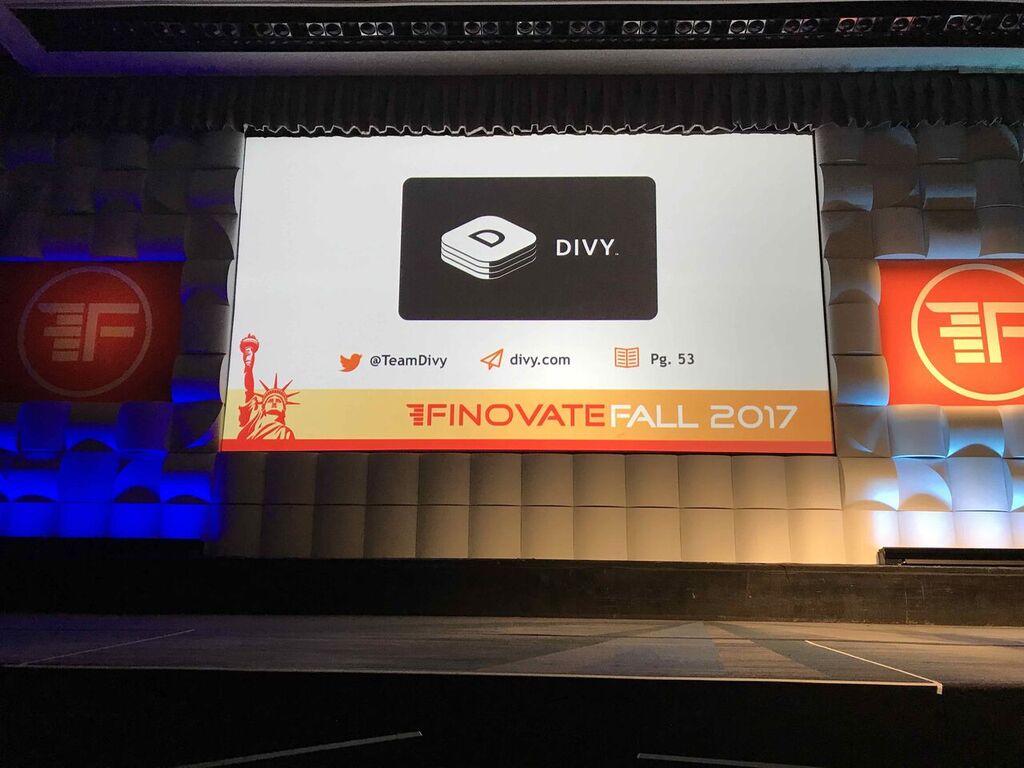 Divy
https://divy.com/
Presenters – Marc Teren
@TeamDivy
Divy's search technology allows you to uncover investment ideas. Use the knowledge you have from the world around you to explore the brands you know and discover the companies you don't.
I'm pretty sure I've seem these folks here before. They have the BEST mobile UI ever. Marc is really smart. He got his MBA at Harvard, worked at Disney Interactive for five years, WashPo for 3 years, later CEO of Cahners (a huge publisher) and now has Calfironia-based Divy. I really like their branding: "Investing Reimagined. Discover and own stocks with as little as ."
I could see this being really popular. The product is in the app store today with thousands of customers. Moving internationally which makes sense. Good demo. Congrats!
William
---
03:56 pm

Nanopay
https://nanopay.net/
Presenter – Laurence Cooke
@nano_pay
A Fintech company that provides a unique platform that powers multi-currency payment solutions with instantaneous settlement. Built for the Canadian Mint and will show how banks can offer their clients a better way to move money to/from Canada.
Now showing exchange of currency with India. It looks pretty cool and is KYC compliant. Real time payment for the bank and the client which takes out the risk for the FI. "We've been working with Early Warning in the United States."
William
---
03:49 pm

Layer
https://layer.com/ Presenters – John Montgomery, Bill Hu Engineers, designers and experts in all stages of the customer journey. Work with the world's leading brands to create the customized, delightful customer experiences of the future.
I saw these folks either last Fall or in the Spring. Layer helps FIs capture the customer conversation no matter the platform (mobile app, web, etc. ). Showing the company side on the web on the left and the user smart phone experience on the right.
William
---
03:40 pm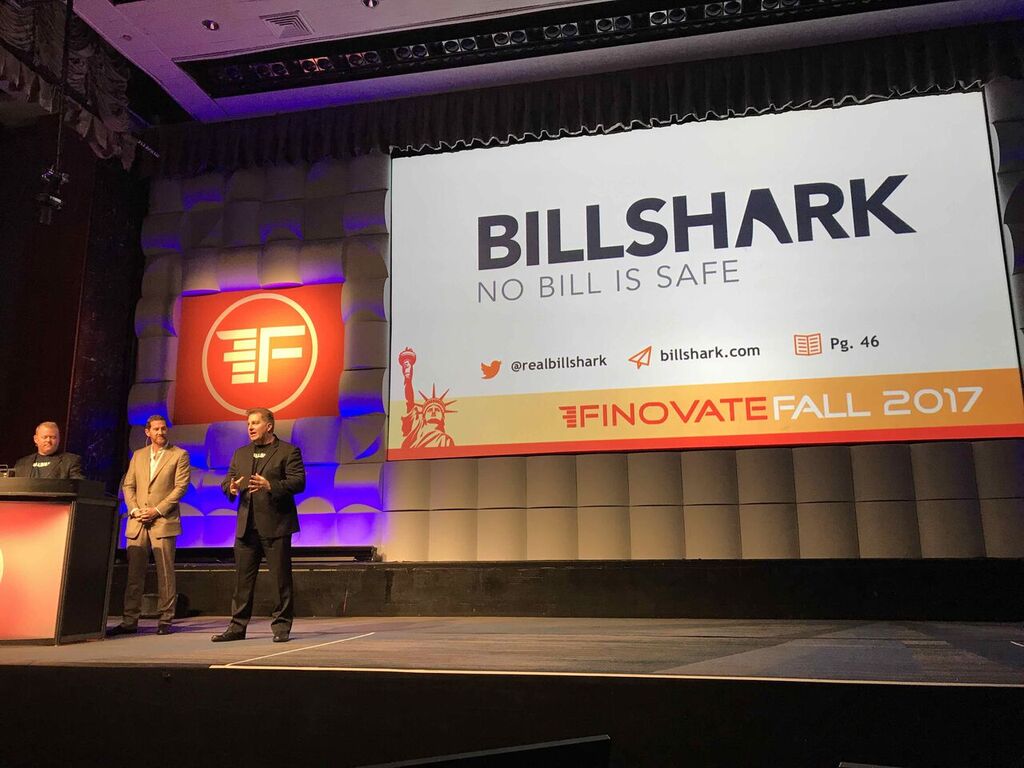 BILLSHARK
https://www.billshark.com/
Presenters – Steven McKean, Brian Keaney, Adam Dell
@realbillshark
A convenient, no-hassle way to negotiate lowering your bills.
Created to help lower bills for consumers and small businesses. Doing a demo with Clarity Money(?). Showing IOS demo of their app. In the "dot com days" there was a number of web-based companies in this space (lower my bill, zing bill, etc.). These folks have a mobile and desktop version of their platform. Clarity showed how they used the Billshark API. I think this makes sense. "Bill reduction platform" I'd like to understand how they make money.
William
---
03:33 pm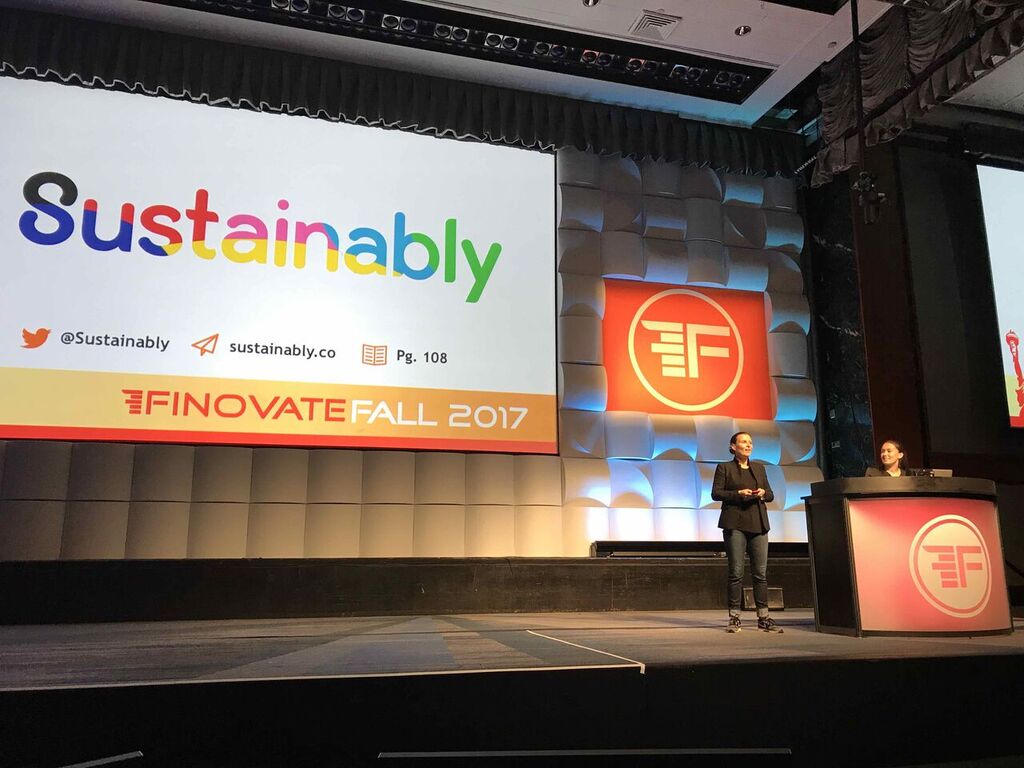 Sustainably
http://www.sustainably.co/
Presenters – Loral Quinn, Eishel Quinn
@Sustainably
Provides an app to round up spare change every time you shop to go to charities.
It appears they are a family business and I THINK they started out of Scotland. My daughter is using a similar app to "round up" to save money and she LOVES it, so I suspect these folks will do when as so many folks, especially younger consumers, are so passionate about non-profit endeavors.
"Launching in all UK banks now (Large ones I guess) and in the process to launch in the U.S. They have offices in London, New York and San Francisco. Showing their app on an iPhone (i'm not seeing as many Android phones this year).
WM
---
03:26 pm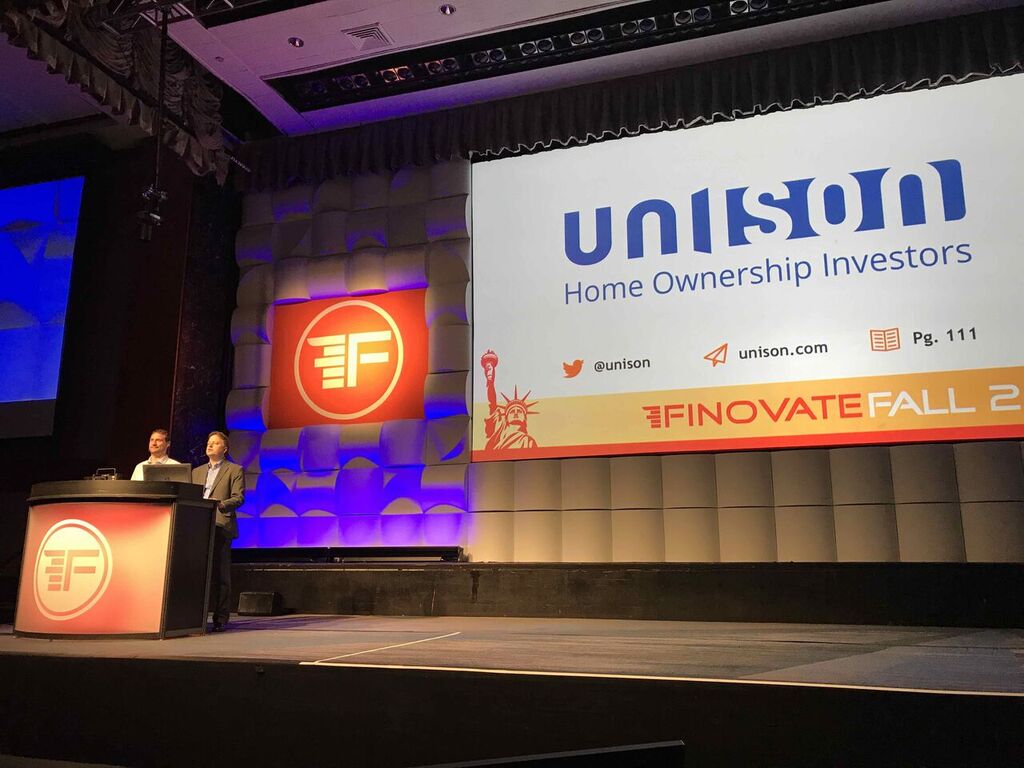 Unison
https://www.unison.com/
Presenters – Jim Riccitelli, Neal Behrend
@Unison
Revolutionizing home ownership by making long term investments in homes through two innovative programs: Unsion HomeBuyer and Unison HomeOwner.
HOME OWNERSHIP INVESTMENT is a new market category. Not a loan, but partners in real estate investment. Interesting. They provide 1/2 the down payment of home purchases (no MI) and can reserve cash and increase purchasing power.
This is kind of interesting. Home prices, especially in California, are getting so high it is probably impracticable for most people to afford a traditional mortgage in the area where they work. I believe that the median price home in San Jose, California is million. Even with two incomes, I'm not sure how many people can afford that level of home ownership.
Showing examples of how a family can have a lower monthly payment (no MI) and more impact with their payment as well as how they can afford more home than a traditional mortgage. They operate in 13 states today.
William
---
03:18 pm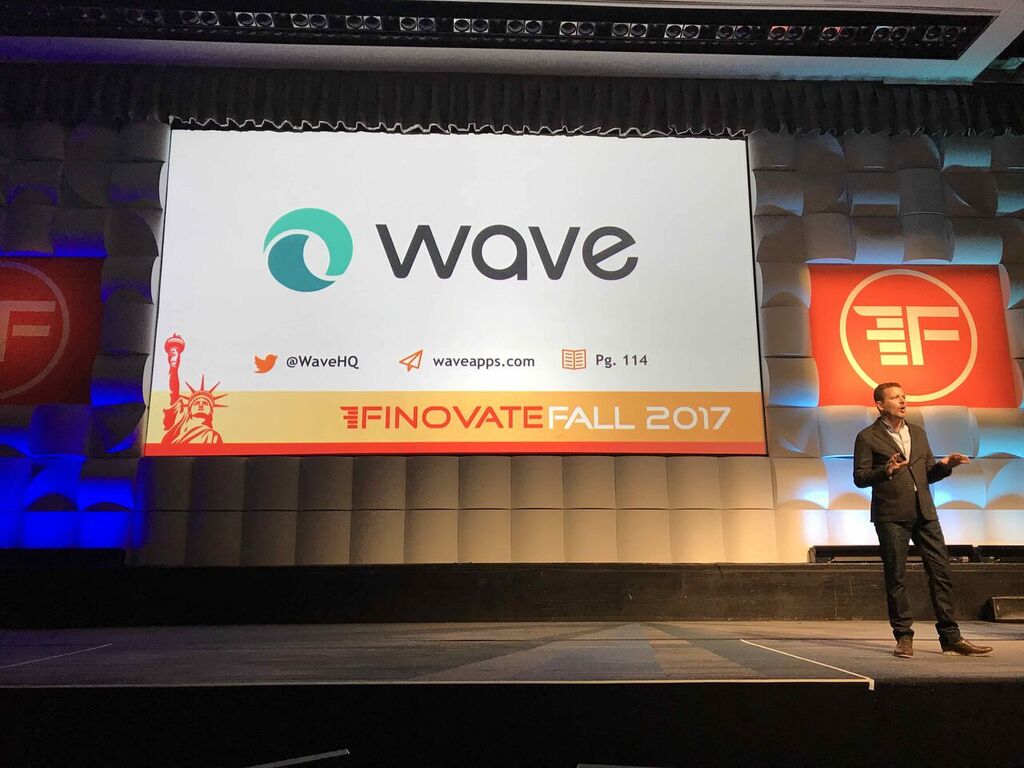 Wave
https://www.waveapps.com
Presenters – Kirk Simpson, Jason Storsley, Rob Maurin
@WaveHQ
All-in-one software for small businesses, freelancers and consultants. Free accounting and invoicing, plus credit card processing, payroll and more.
"We are going to get you excited about small business banking." RBC, Canada's largest bank is part of this demo. Guys, this is OUTSTANDING. You have a major FI executive on stage with you speaking about how great you are. This demo will drive you a ton of new business and a great PR opportunity. "Launching next month in the U.S."
Showing the WAVE ecosystem for business banking. Another reason this is great is that it brings 21st Century Technology to business banking, especially for small business. Most U.S. banks just don't have great technology for their small business customers. Good job.
William
---
03:12 pm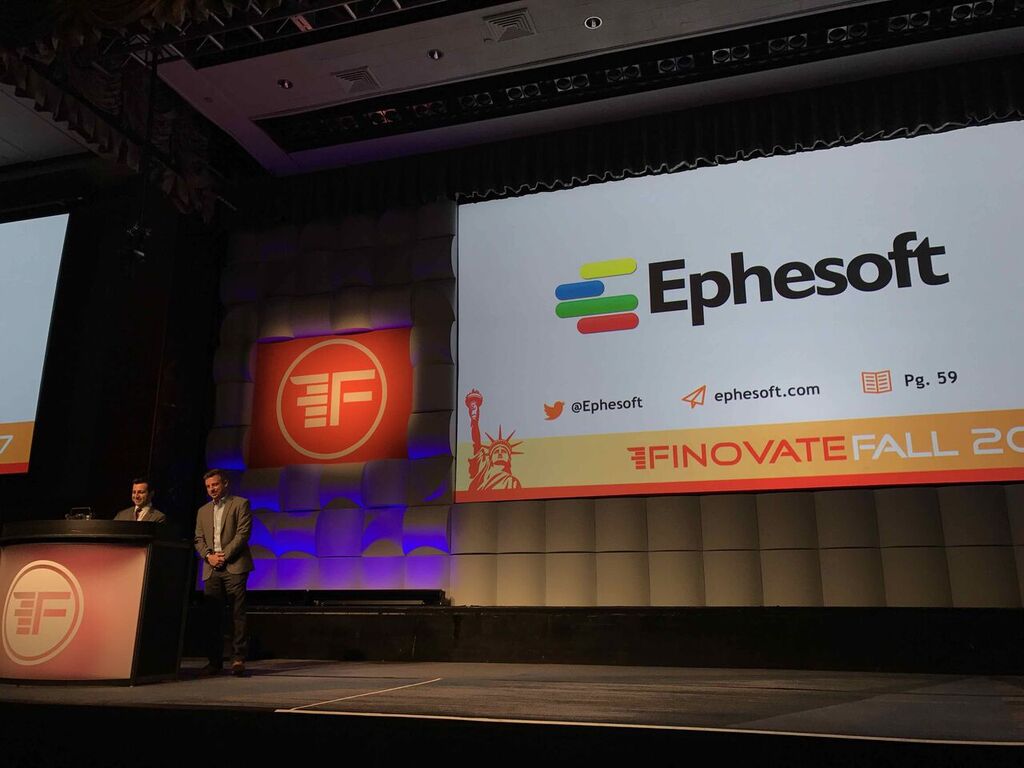 Ephesoft
http://www.ephesoft.com/ Presenters – Alex Welsh, Ike Kavas @Ephesoft Ephesoft's advanced machine learning solutions help businesses run more efficiently and respond to changes by automatically classifying, separating, sorting and extracting data from documents. A natural extension of product KYC Document Intelligence Model for enhance due diligence for corporate accounts. Showing a demo of KYC for a worldwide bank, looking for high risk accounts. "This is a look at so much more than just an owners information, but where is their data coming from?" They are showing a demo of how they grab the document content (that is unstructured data) and using machine learning to figure out what's important. These folks are out of Orange County, CA but offer tech worldwide. Check out the background of their CEO:
Don Field
Chief Executive Officer
Don Field has a 35 year tenure in the document capture and advanced forms industry, having been an early pioneer at Wang Laboratories and Kofax Inc. He earned the CDIA+ certification and has been a subject matter expert (SME) for these exams.
William
---
03:00 pm
Getting ready to start the next series of demos…
---
02:19 pm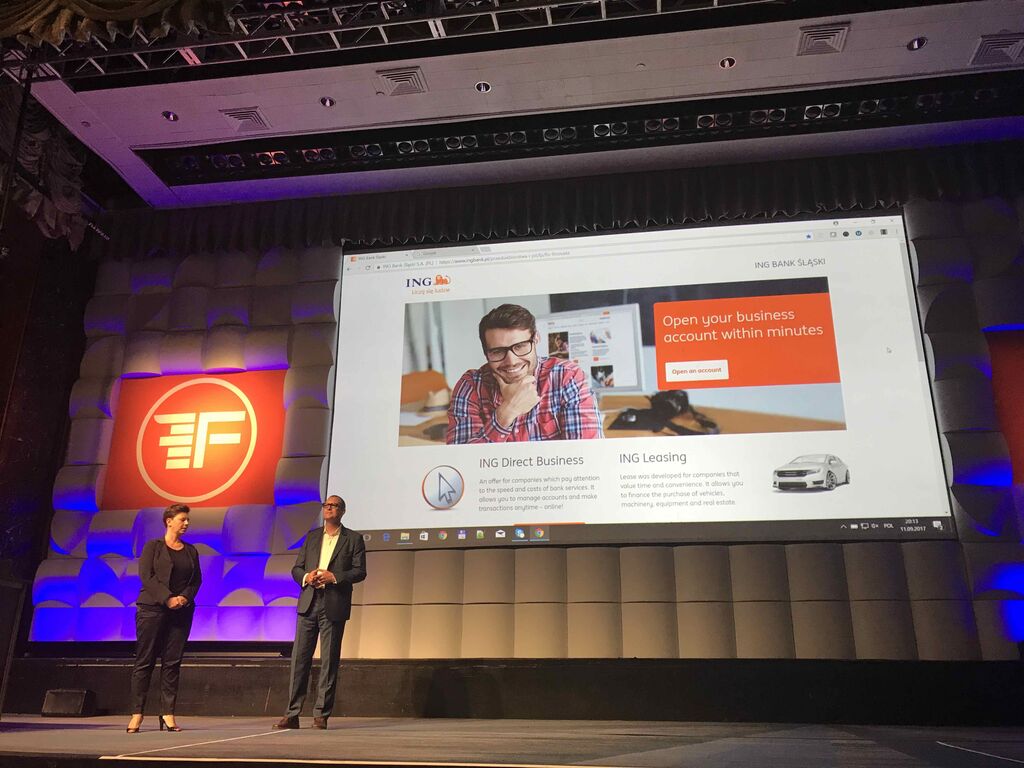 ING Bank Slaski
https://en.ingbank.pl/
Presenters – Oscar Swan, Izabela Gawron
@INGBankSlaski
Empowers clients to make appropriate financial decisions. Provides them with tools to make banking clear and easy. ING Bank in Poland is showing a web experience from the customer viewpoint. It's about collecting all the data FIs need to collect from the customer. BAM! They just showed how they grabbed all the customer data in an instant. This is pretty cool, but is it being used in North America?
"Everything is digital, no paper." Now showing the user experience for ordering a debit card. One of the things interesting about this demo is that it is FROM a bank which is rare here at Finovate. Online account openings for businesses are very successful in Poland. I'm interested in how they will roll this out to the U.S. and who they will sell this to. Good job.
William
---
02:12 pm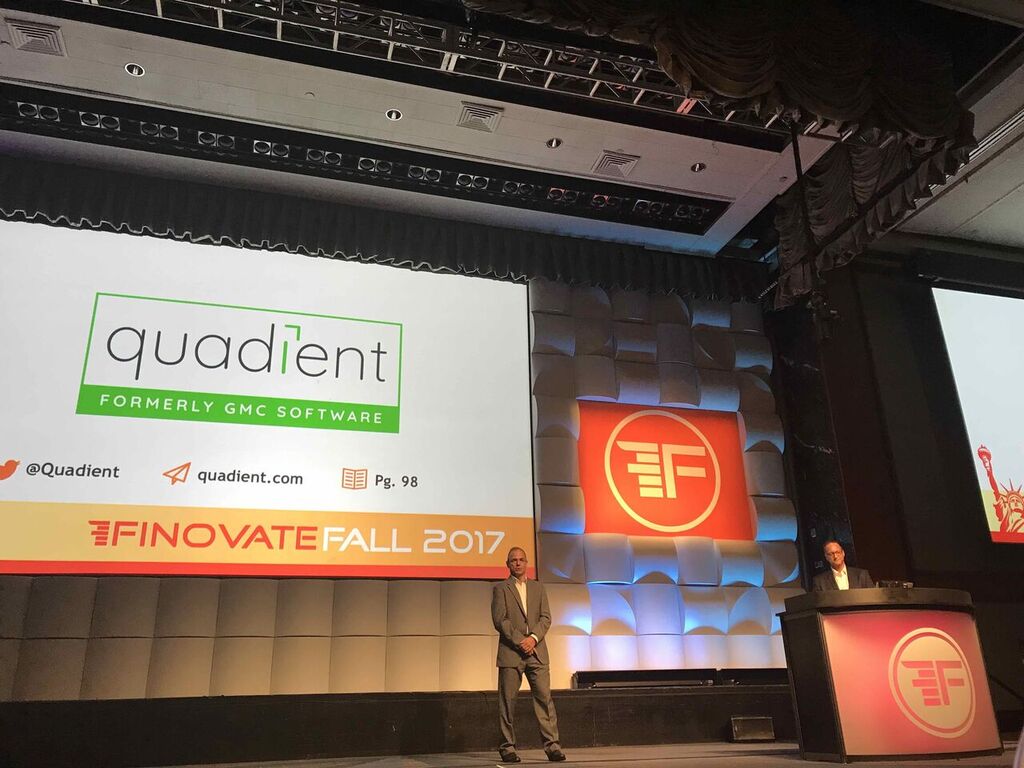 Quadient (formerly GMC Software)
GMC Software
https://www.gmc.net/
@gmc_net
The leading customer communications management software, supporting clients in banking, insurance, healthcare and service providers.
Showing an IOS app for of a demo of a mortgage loan on your iPhone. They are starting with a message function which I THINK is via Facebook. It starts asking Yes or No questions on your phone, asking for property information, etc. It creates an e-form sent via short URL using HTML5 and Javascript.
What happened with GMC Software? Did they get sold this week or just a rebrand? I'll have to do a little research on this.
Boy, I never thought I'd see a mortgage origination on a mobile phone. This is pretty cool.
William
---
02:05 pm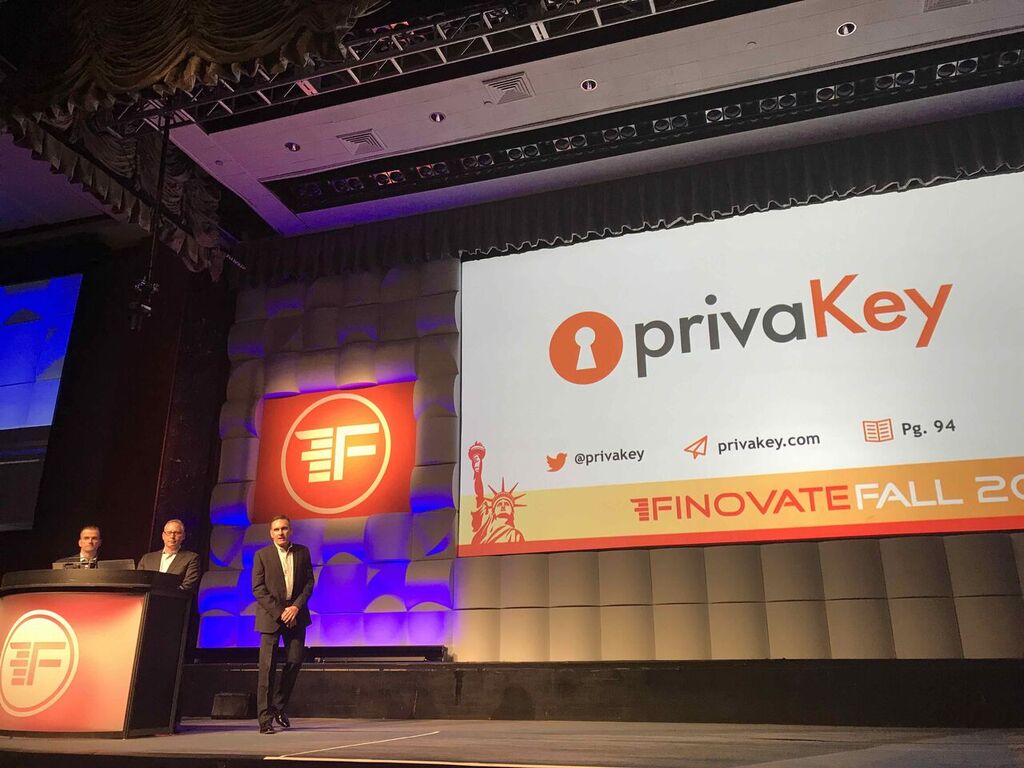 Privakey
http://www.privakey.com/
Presenters – Charles Durkin, Patrick Kelly, Brian Ross
@privakey
A remarkably simple digital identity service built around the idea of putting people first. Eliminates the need for passwords and opens the door to a dramatic leap forward in customer experience.
Consistent passwords across all devices, platforms and in-person. Showing the web version and the mobile version with, I believe, multi-factor authentication. Showing a Peer to Peer Payment example. Again, they are stressing a consistent user experience across channels. This is a recurring theme here this year. Showing a phone call via the mobile app which authenticates the user automatically on IOS, Android and Desktop platforms. How do they make money? Do the banks white label the product? That's what I'm guessing. I'll try to learn more at their stand.
William
---
01:58 pm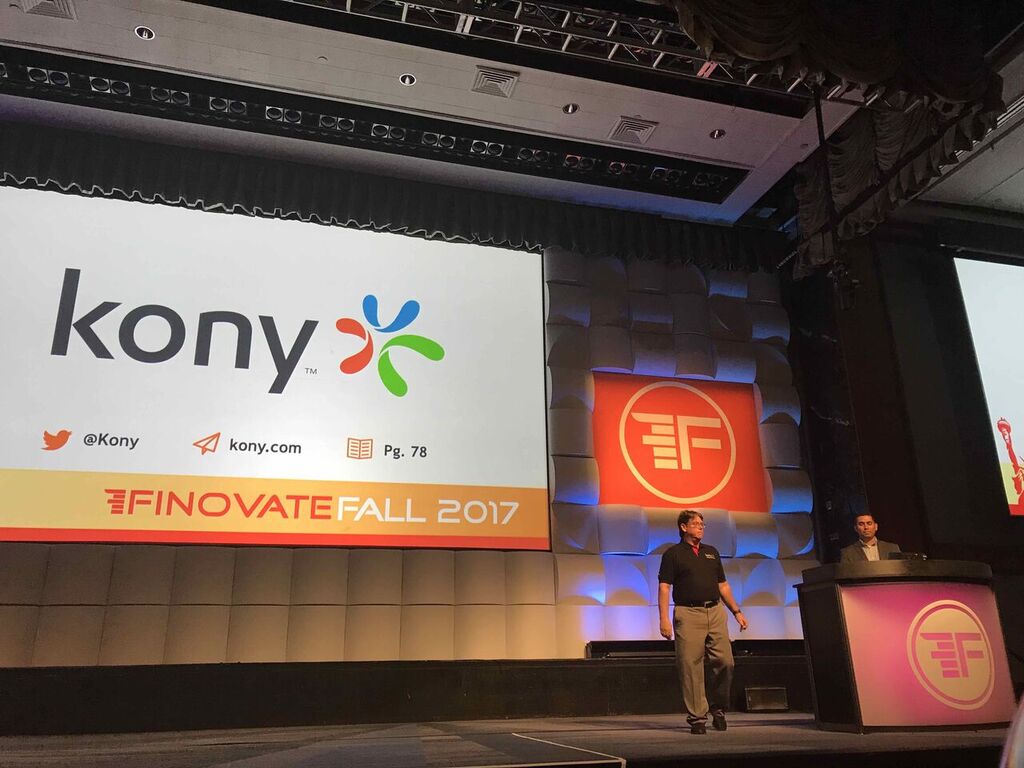 Kony-
https://www.kony.com/
Presenters- Bill Bodin, Antonio Sanchez
@Kony
Offers robust pre-built apps that leverage industry-leading best practices and custom-built apps to get you to market faster, in the most cost-efficient way. Very cool. STARTED their demo with instant facial recognition.
Showing a Bank Bot (chatbot) to answer the question: "Where is the closest ATM?" Now talking to the bot "I'd like to wire money" and triggers another event. Now showing how this transaction is authorized via voice authentication. Very cool. Personal financial advisor function via voice on the smart phone. Now showing VR banking. Very good demo. Congrats!
William
---
01:50 pm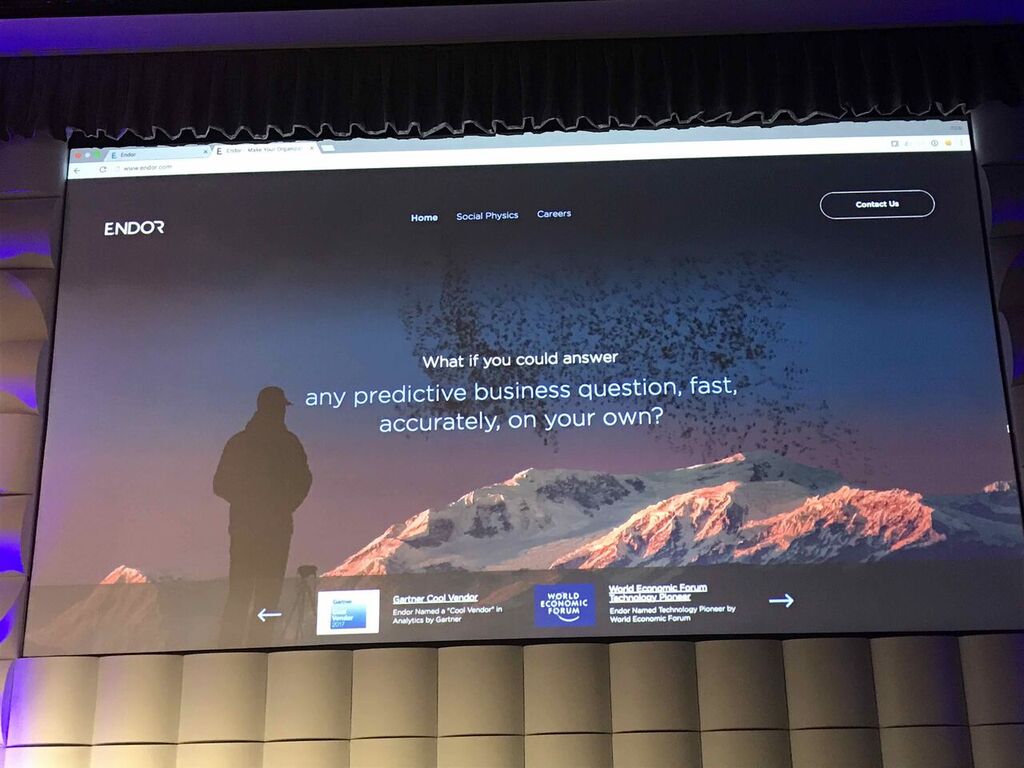 Endor
http://www.endor.com/
Presenters – Doron Alter, Inbal Tirosh
Endor is the first predictive software platform that lets business users ask any predictive question and get high-quality results in minutes instead of months.
From their web site:
What if you could answer any predictive business question, fast, accurately, on your own? Endor is the first predictive software platform that lets business users ask any predictive question and get high-quality results in minutes instead of months. After years of research at MIT, Endor's new predictive intelligence platform completely reinvented and automated the process of answering predictive business questions. No coding, data cleaning, or a team of PhDs required.
This is an Israel-based company with million in VC.
From Crunchbase:
Most Recent Funding M Seed on March 9, 2017
Headquarters: Tel Aviv, Tel Aviv
Description: Predictive software platform that lets business users ask any predictive question and get high-quality results in minutes instead of months. Founders: Yaniv Altshuler, Stav Grinshpon, Doron Alter
Categories: Machine Learning, Big Data, Predictive Analytics
I'm sure this is good stuff and very helpful but the predictive analytics seems to be very broad. I think it's powerful and they are doing a good job, but I think if they had focused on just one or two use cases it might have been more powerful. Very smart folks.
William
---
01:43 pm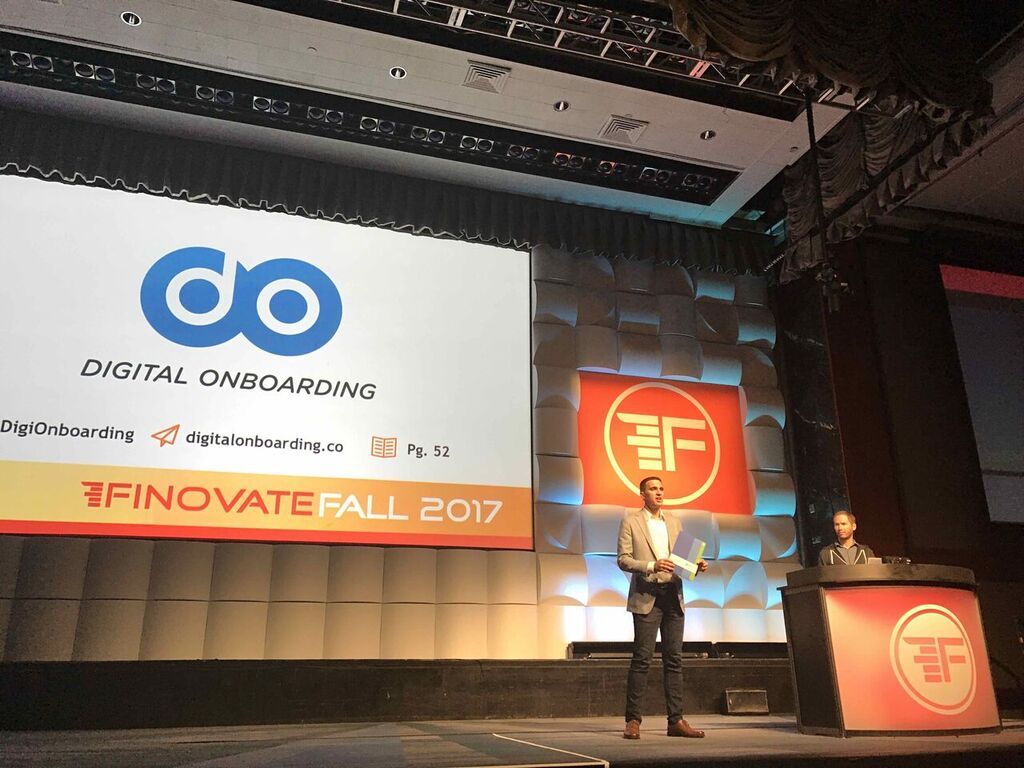 Digital Onboarding
http://www.digitalonboarding.co/
Presenters -Ted Brown, Jonathan Crossman
@DigiOnboarding
Digital Onboarding provides a fully-automated customer onboarding solution for banks and credit unions that is more efficient and effective than traditional phone calls, emails, direct mail and print brochures.
These folks are good. They are starting with the problem of a printed brochure from banks trying to get their customers to USE their DDA accounts. Now showing their mobile app which I don't THINK is a mobile banking app, but an app/platform to get new bank clients to have a higher engagement level with their FI. I like what I'm hearing and I can't recall another demo that addresses this important issue. Custom product on boarding scenario now being shown on their browser-based platform. "I worked with a bank for nine months to create this function that we can do in 9 seconds."
He presented when he was with Charlie's company, Andera. Andera sold for a TON of money and I like this approach that these folks are taking. Good job!
William
---
01:35 pm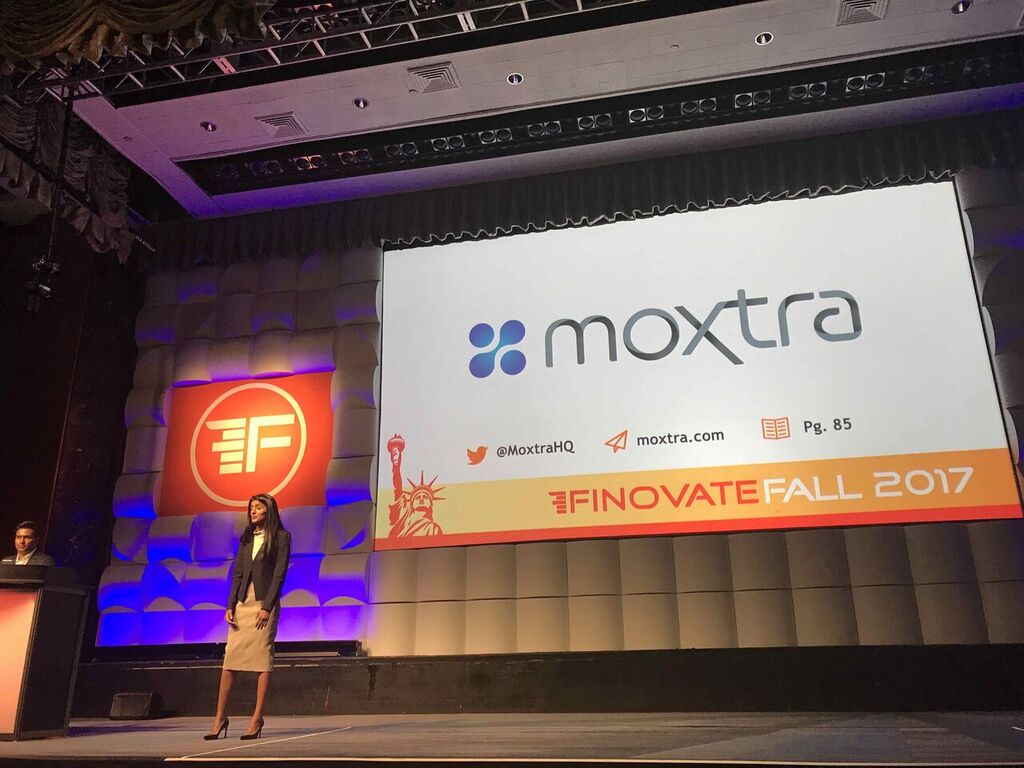 Moxtra
http://www.moxtra.com/ Presenters -Nikhita Iyar, Kartik Chillakanti @MoxtraHQ Brings mobile collaboration to teams for continuous productivity and engagement.
"Citibank India is a client." Showing a "Digital Bank" workflow through IOS and a web browser live demo through wealth management.
One of the cool things this company is doing is kind of a common thread of these demos: it's about omni-channel experiences where the customer conversation can take place anytime, anywhere and on any device. They are doing a really good job on this demo; you can tell they have rehearsed this well.
Have you seen comedian Norm McDonald's new NETFLIX comedy special? In it he refers to his smart phone as his "Magic Phone" and technology like this show how IOS and Android devices have really put amazing capabilities in a device that folks can hold in their hands.
Good job, Moxtra!
William
---
01:29 pm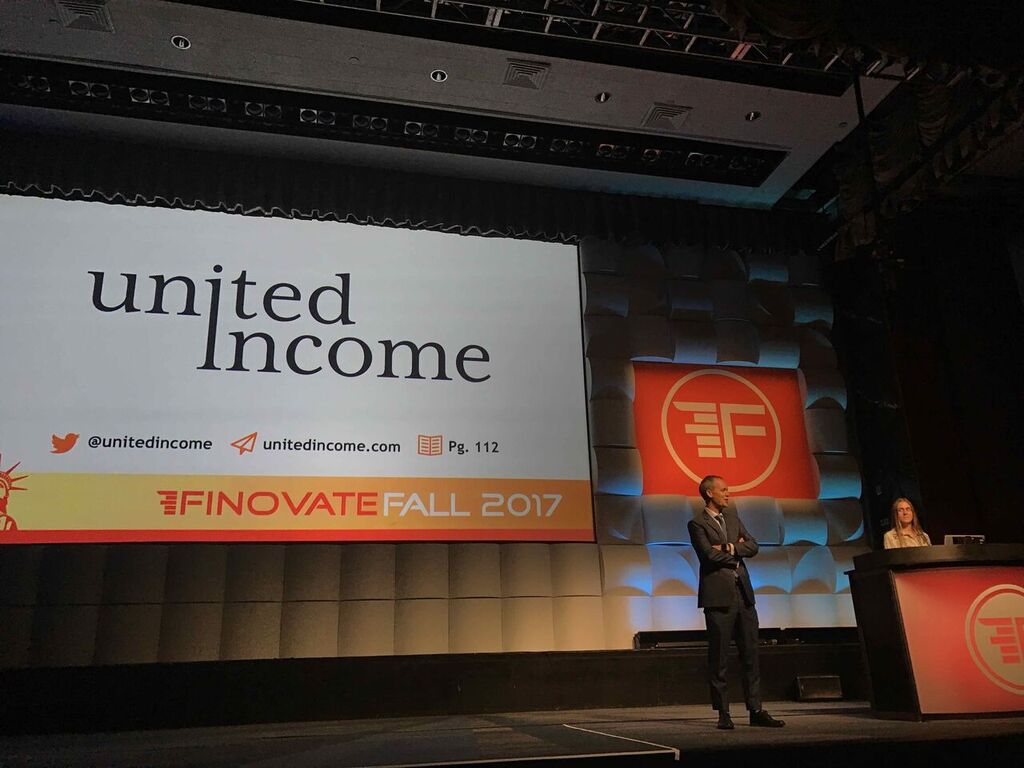 United Income
https://unitedincome.com/ Presenters -Matt Fellowes, Andrew Vincent, Meggie Ladlow @unitedincome Invented a money management solution that aims to extend the life and potential of money to complement the innovations that have extended human life. The solution focuses on the individual, public and market dynamics that rive financial outcomes for members.
It helps with investment management and more for households preparing for retirment. "A new approach to money management." These folks had at least one or two other successful FinTech exits and were successful at Finovate, so it's good to see them back again with United Income.
Showing their Dashboard and projected balances. Again, another great UI with recommendations for users. Simulates market outcomes with life events by running millions of simulations. What I'm waiting for is HOW will they go to market (through FIs? Direct?) and how they will make money.
From Crunchbase, it appears that this DC-based startup has raised almost million in VC.
Overview
UPDATE
Total Equity Funding
.8M in 1 Round from 4 Investors
Most Recent Funding
.8M Seed on June 28, 2016
Headquarters:
Washington, District of Columbia
Description:
Our extraordinary team builds elegant money management technology solutions dedicated to bringing our members' retirement dreams to life.
Founders:
Matt Fellowes
William
---
01:19 pm
Mastercard
https://www.mastercard.us/en-us.html
Presenters- Daniel Goodman, Greg Barrett
@MastercardNews
Operates the world's fastest payment processing network, connecting consumers, financial institutions, merchants, governments and businesses in more than 210 countries and territories. They are just setting up but this looks interesting. I can't recall if I've seen Mastercard at Finovate. "ATM's have been here for 50 years and they haven't kept up. My team at MasterCard is tasked with bringing the impact of Digital to ATMs."
They're showing Mastercard CASH PICKUP. They are doing a demo where someone traveling calls a call center to report a lost their credit card. (I've been in this situation). Now they are showing how someone can use an ATM without using a debit card. Good use of humor. The call center is now authorizing the ATM to advance 0 in emergency cash by sending a text message and PIN that a customer can get cash in a hurry w/o a card.
Man, this is good. I can't tell you how many times I've been traveling and my bank has sent me a new credit credit to my office while I"m out of town and never told me. It happens at least once a year.
Great demo!
William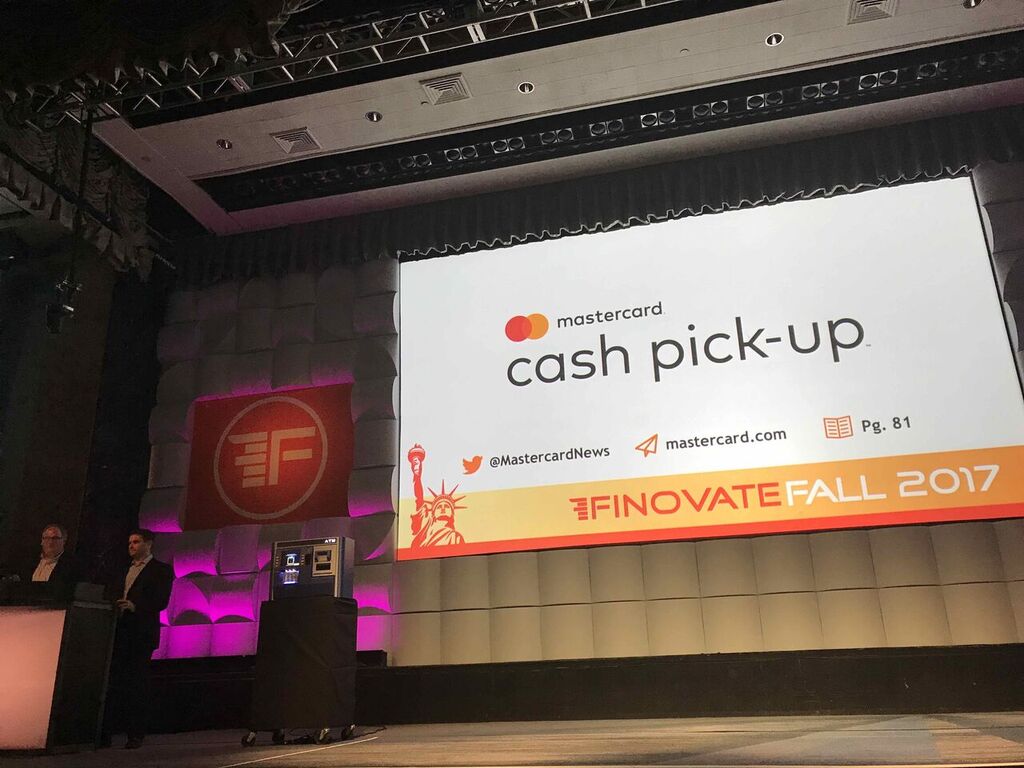 ---
01:08 pm
OK, it's almost SHOW TIME again. This is once again a great show. Jim Bruene tells more us that there are more than 1,500 attendees this year and that about 90% of attendees are staying for the two additional days of content.
William
---
12:05 pm
OK, we are taking a lunch break, please check back in an hour.
If you are here feel free to stop by the front row today or tomorrow or email me at william@williammills.com. Thanks!
---
12:04 pm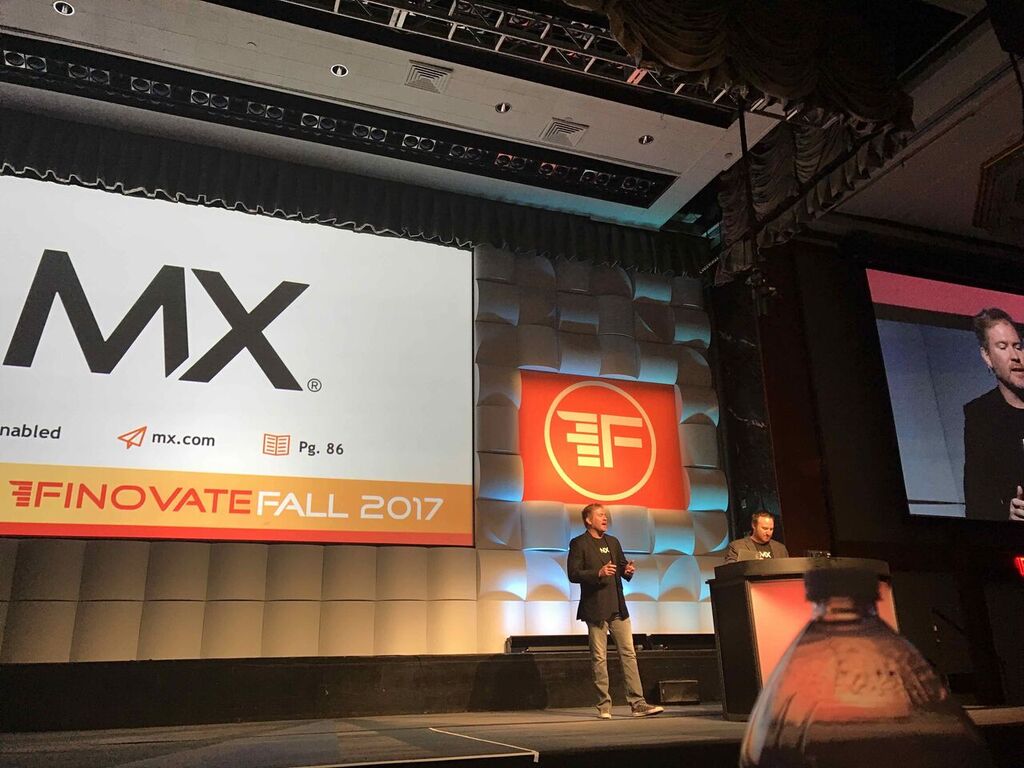 MX
https://www.mx.com/ Presenters – Ryan Caldwell, Matt West @MXenabled Teams up with digital banking providers and financial institutions to enhance the account holder experience and position banking partners as true advocates for end users. MX offers data-driven money management solutions that amplify user loyalty and drive an increase in profitable revenue.
We've worked with these folks in the past when they were the PFM MoneyDesktop, and they are really smart and do great work. Our friends in the VC community have invested in the company and believe they have new approaches to how they gather their data. They almost ALWAYS win a "Best of Show" but for the last few Finovates they have been on the agenda but not shown up.
Ryan, you are a great speaker but today it seems like you are reading off an iPad. I know you are fantastic at this.
"MX is now cash flow positive and we have additional funding available. 70% of providers now depend on MX on data and integration (mobile banking)" "Two of the top 10 credit unions have switched to MX." Showing Dashboard of customer satisfaction after the CU's switched to MX. It looks really cool. What's interesting is that I don't think I've heard Ryan say the word PFM yet. It's all about the mobile and integration.
"Does using MX cause customers to use their app more? Yes." "MX is the industry leader in data." I don't think Yodlee would agree but I know you are more mobile-based and real up and comer.
Great technology and I'm sure very popular. It's great to see you guys back on stage at Finovate.
William
---
11:56 am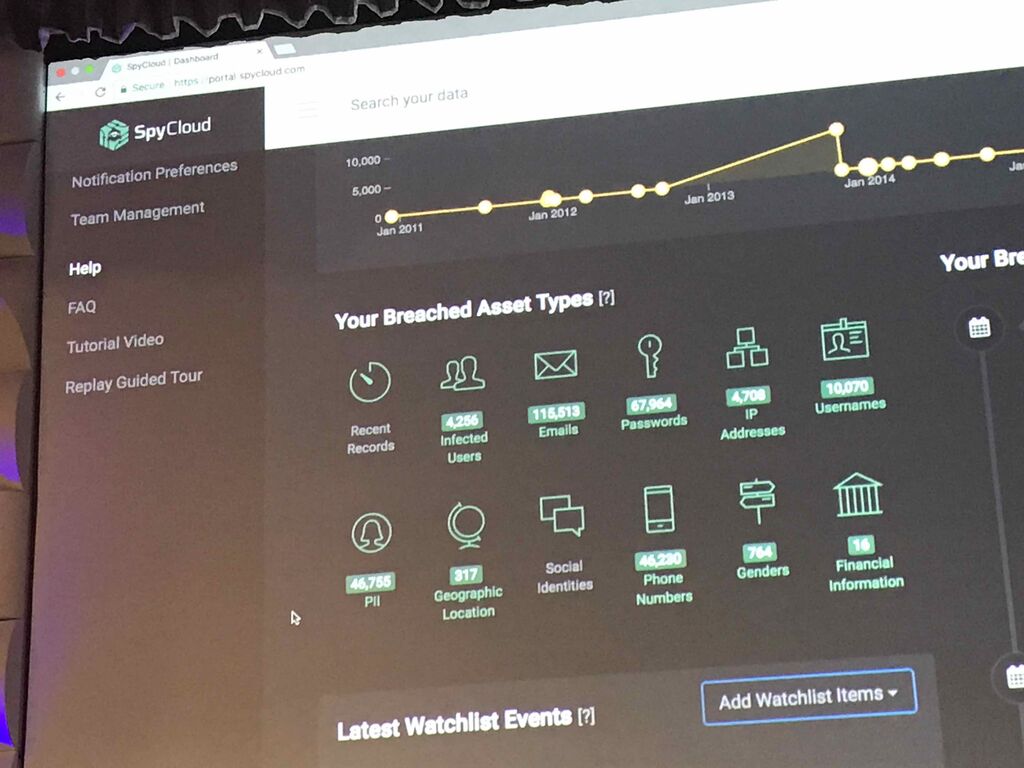 SpyCloud
https://spycloud.com/
Presenters- Ted Ross, Chris LaConte
@SpyCloudCo
Helps businesses of all sizes prevent data breaches and account takeover attacks by alerting when employee or company assets have been compromised.
An Austin-based company. I stopped by their stand before the show. Man, what they showed scared me. They have a platform that shows how bad you and your company have been hacked in forums and the dark web. They ran a demo on my company and I'm going to have to a serious meeting with our IT security folks.
Showing their portal and how many corporate records are publicly available (i.e. Ally.com and their 1,700+ records) and will look for how their records have been compromised. These folks MIGHT win one of the "Best of Show" as this is a truly unique demo. I don't recall anyone showing technology like this.
Great job!
William
---
11:48 am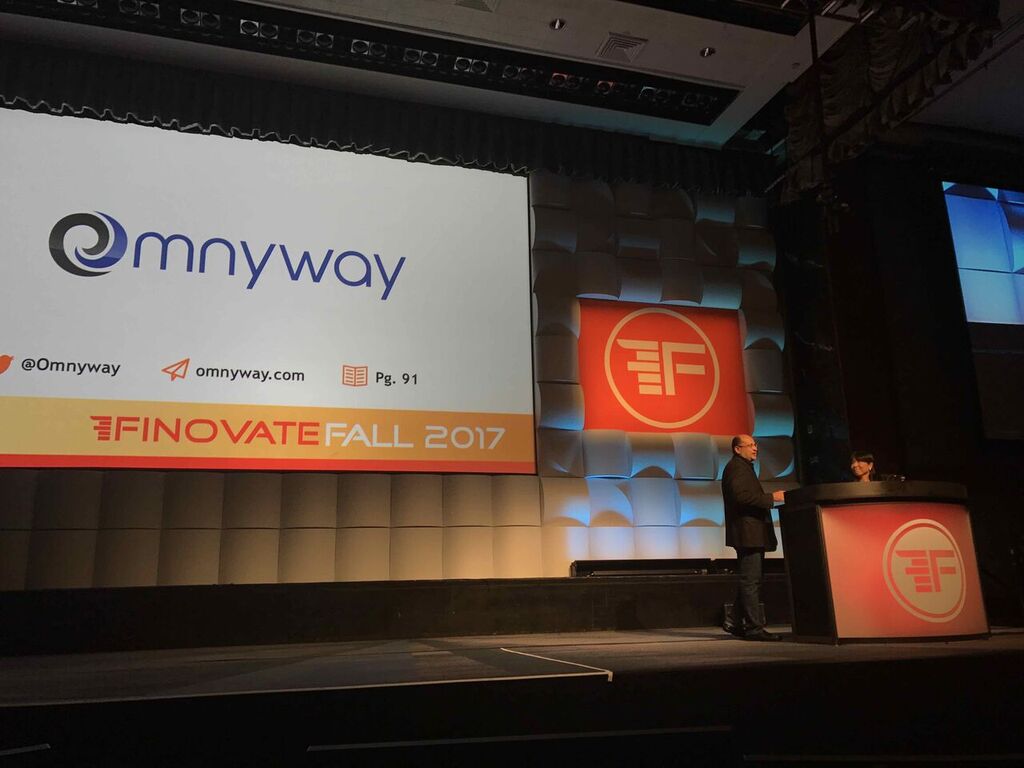 OmnyWay
http://www.omnypay.net/
Presenters- Amitaabh Malhotra, Ashok Narasimhan
@Omnyway Empowers retailers, banks and brands to build a contextual digital commerce ecosystem that encourages shoppers to use their mobile phone for all aspects of their buying journey.
Today, introducing a new tech to improve ROI on advertising budget. Showing an example of a fashion buying site (it's Fashion Week here in NYC). "Zapbuy"? Showing the shopping experience with the merchant and the "found" bank on the iPhone (I THINK). Very cool UI.
William
---
11:42 am

College Affordability
http://collegeaffordability.com
Presenter- Fred Amrein A customer-focused college financial software company. The primary goal of the company is to simplify the college financial decision process for students and parents. It is the first company to provide a complete college financial solution for families that will help them make decisions concerning saving, paying and loan repayment for college.
I'm looking forward to this. I'm active in the Florida State University College of Communications and Information Advisory Board and it's getting harder and hard to get into a great school, much less pay for it. There is less and less Federal and State government support for colleges.
They are now walking through a demo of their platform. It makes sense and can help pick a school and help pay for it. What I'm wondering is how it fits with FI's? Do they white label the platform? "35% of all students change schools while in college." I believe it; I went to three colleges but I was still able to graduate in four years.
Speaking of college costs, in Tallahassee, perhaps, the greatest cost of college is LIVING expenses, not tuition or books. Housing costs continue to rise.
Good job.
William
---
11:34 am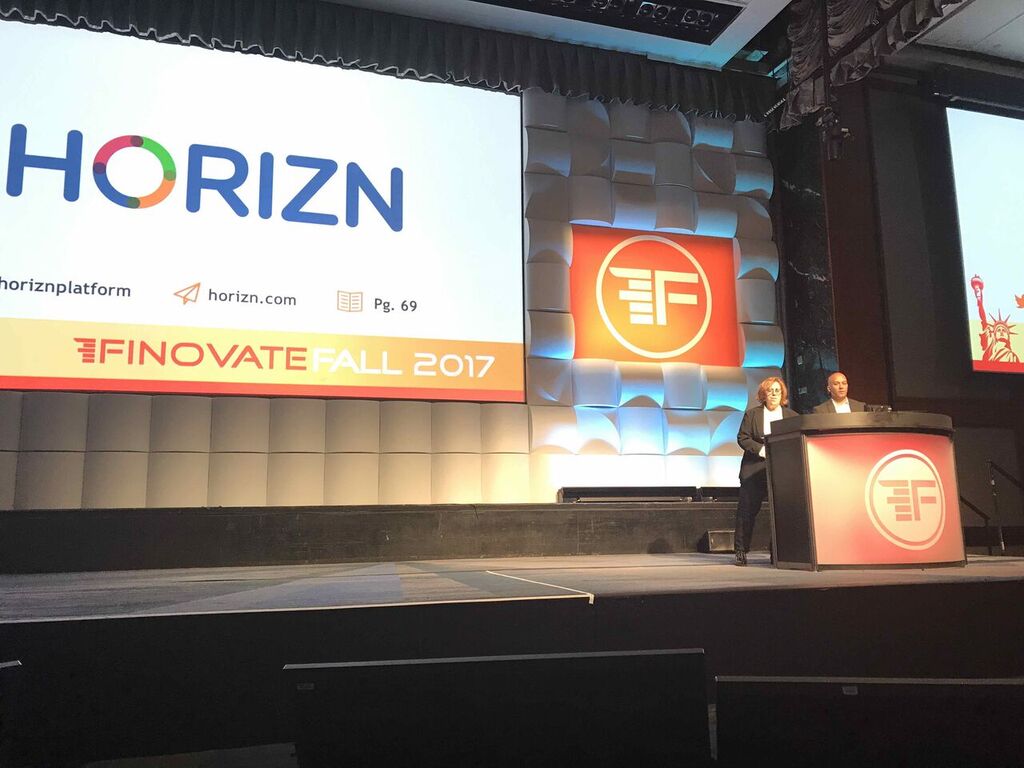 Horizn
http://www.horizn.com/
Presenters- Janice Diner, Robin Dindayal
@JaniceDiner
Horizn helps financial services and technology companies accelerate market adoption of their new products and digital technology at lightning speed.
Speaking about the frustration of trying to learn about specifics of her bank's new offers/technology and the call center, I could see how this could be really helpful. First it helps banks better educate their employees across channels and second, the end users. Now showing a phone or tablet use case for a real UK bank, Nationwide Building Society. Now showing how RBC Bank uses their platform.
I don't think I've seen an education/training platform like this at Finovate. Good job.
William
---
11:26 am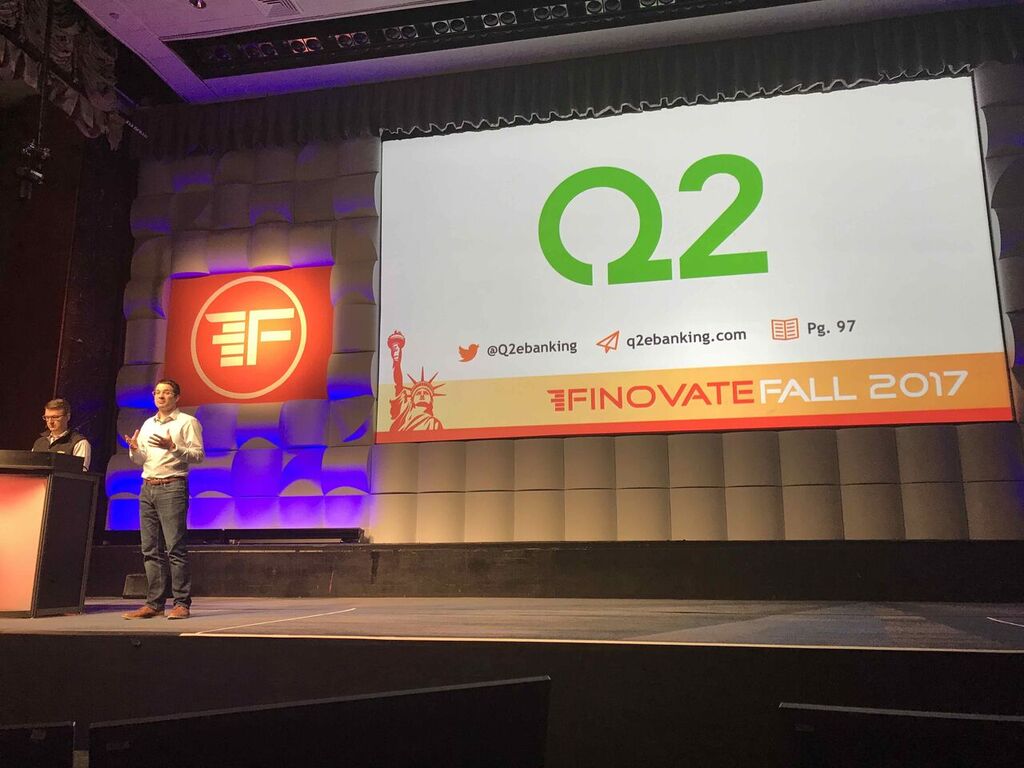 Q2 Holdings
https://www.q2ebanking.com/ 11:17am Presenters- Jordan Wright, Ryan King @Q2ebanking A leading provider of secure, cloud-based digital banking solutions. They empower community-focused banks and credit unions with a single, comprehensive digital banking platform for retail and commercial customers.
This was a different company after Finovate last year where they were bought by Q2. The presenters spoke about life after being acquired. Speaking about how difficult to change payment methods in existing relationships. I believe that.
Now Ryan from "Chime" is speaking, I guess their partner. Showing the CHIME mobile app (which I assume is powered by this tech company that was bought by Q2). Nice UI that CHIME has. It seems as much of a CHIME demo as a Q2 demo. I think I need to look at their video from last year to really understand the payment switching tech that Q2 acquired.
William
---
11:21 am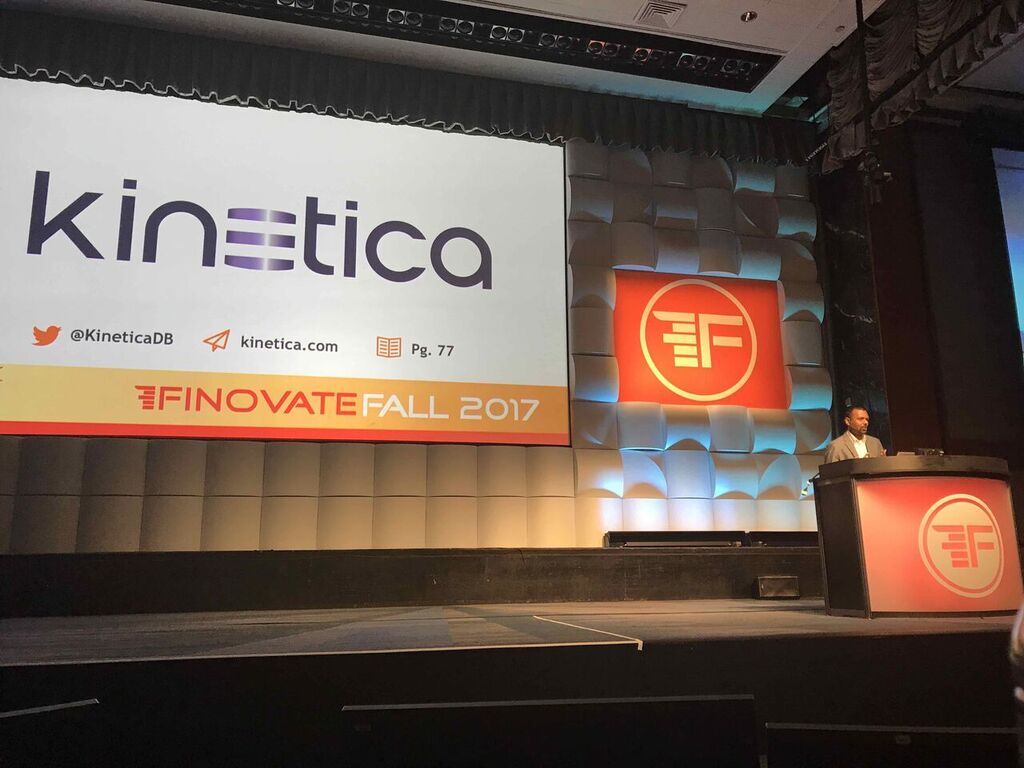 Kinetica
https://www.kinetica.com/
Presenter- Karthik Lalithraj
@KineticaDB
The first GPU-accelerated, distributed, in-memory analytics database. Delivers real-time data in motion and at rest.
Showing a nice map of Tweet sentiment. Interesting demo, I'll have to stop by their stand to learn more.
William
---
11:11 am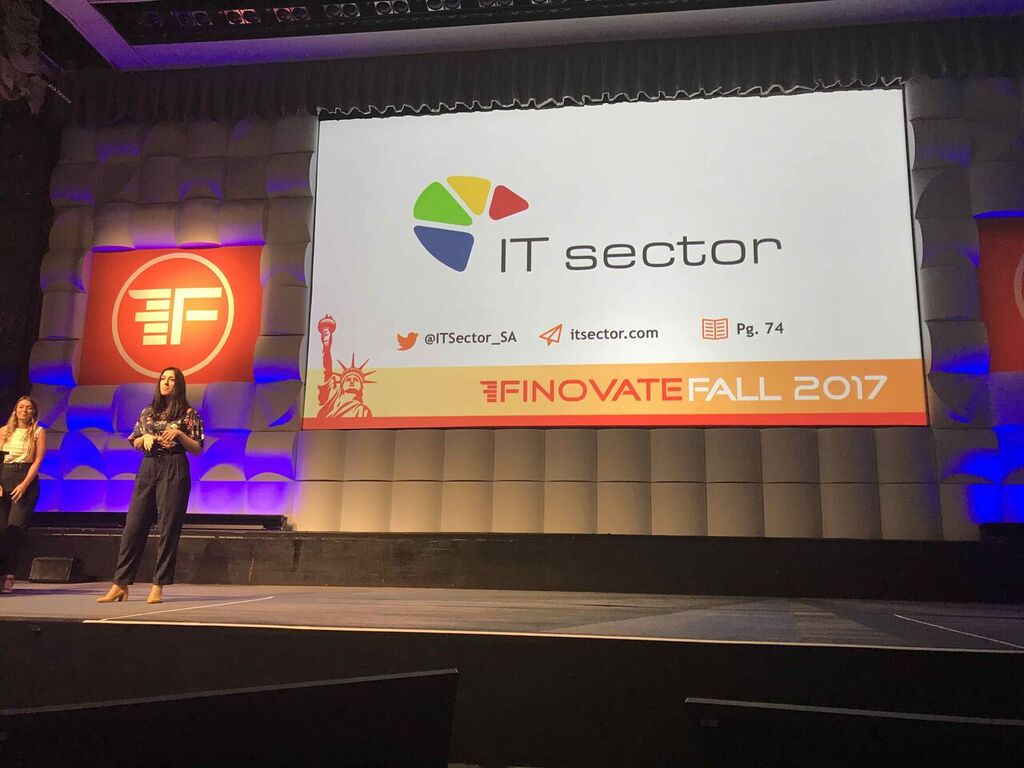 ITSector
http://www.itsector.pt/en
Presenters- Ana Silva, Sara Martins
@ITSector_SA
A Portuguese Software Development Company created to provide the IT Market with high-value solutions.
"Helping FIs with credit solutions for 12 years." Showing auto finance mobile app that was fast and easy.
From their web site: ITSector Group
Established in 2005, ITSector is a Portuguese Software Development Company created to provide the IT Market with high value solutions.
The ITSector Group is currently composed of five companies, including ebankIT (an omnichannel banking company), Bitmaker and ITSector Mozambique. Focused on strengthening commercial ties with Africa, ITSector has formed a strategic partnership with CPC África.
William
---
11:05 am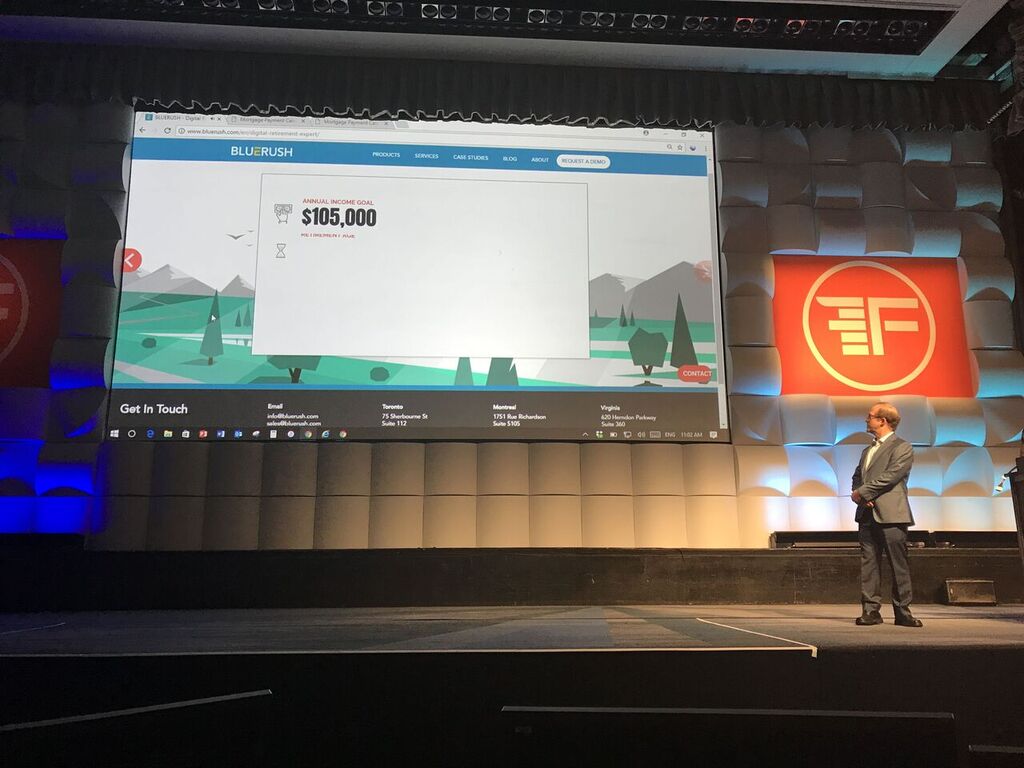 BLUERUSH- http://www.bluerush.com/en/
Presenters -Larry Lubin, Matt Wrobel @BLUERUSH
A digital solutions company that strategizes, conceptualizes, designs, develops and implements customer experiences.
From my interview with the company prior to their demo:
"We are BlueRush and have been in financial technology since 2003. We serve major financial institutions in North America including Manulife, CIBC, Allstate, TD Bank and many others. We have developed a proprietary technology called, Individeo, which provides customized advice to each and every client in matters including investments, lending and insurance."
All of this based on built conversations that mimic what the best advisor would do. Why? Deep explanations are missing in Fintech! We use Bodymovin technology (Open Source) this makes the end product scalable in the millions at low cost, light files and secure. The goal of all of this is higher sales, conversions, less bounce and a great customer experience. We also have a content distribution platform that can automate and send such content as well as any other type.
---
10:59 am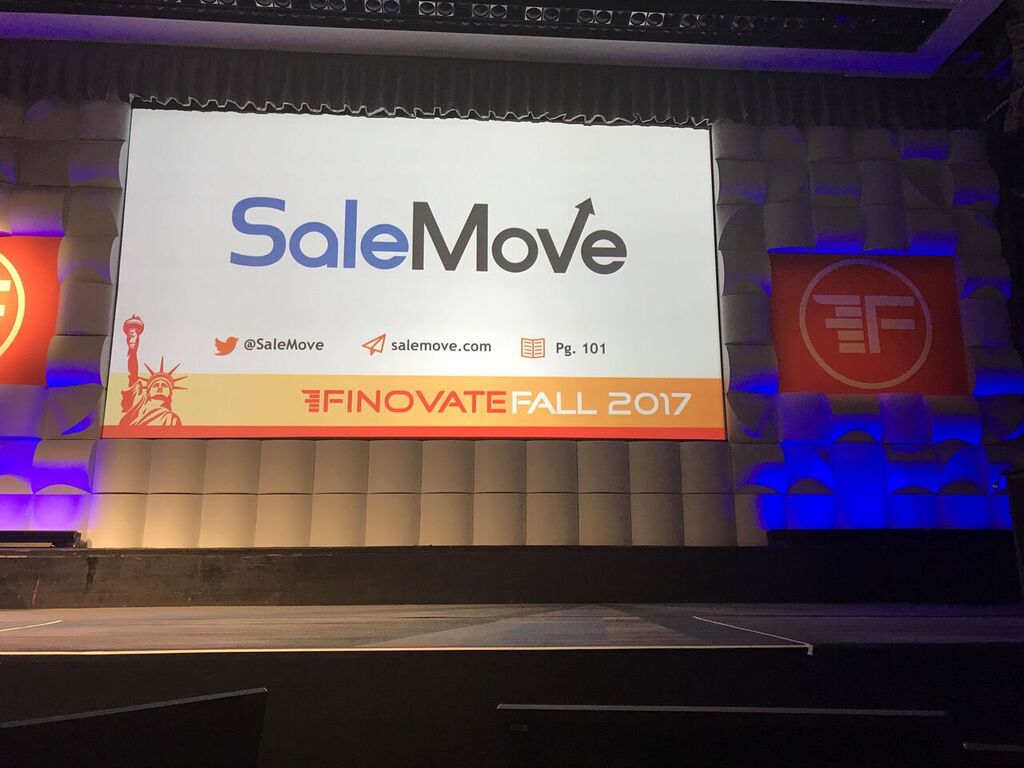 SaleMove- https://www.salemove.com
Presenters -Dan Michaeli @SaleMove Provides enterprise customer engagement solutions for delivering a high-touch, in-person customer experience online. "Deutche Bank is a client (NYSE: DB), let me show you our work with this bank." Using a conversational AI guide to create a more seamless customer experience. Now showing a co-browse experience with audio from a CSR. Now showing video "unbroken" customer journey. It's a nice demo; I think their USP is unique as there are all kinds of customer experience solutions; these folks put everything together. "Betterment, Capital One Bank and 100 other banks use our technology."
Good job.
William
---
10:18 am
Well, it's time for a short break. Great demos so far and a great crowd. See you in 10 minutes or so.
William
---
10:16 am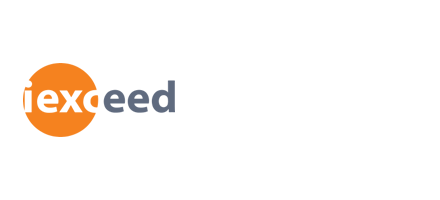 i-exceed
https://www.i-exceed.com/ Presenters- Karthik Sivaprakasam, Anshuman Nayyar @iexceed IT is a products and services organization. The flagship, product, Appzillon Development Platform, is a suite of ready-made solutions that leverage experience in building banking applications, executing core banking transformations, optimizing enterprise performance, and providing mobility consulting services.
We are going to bring you back to reality. We let you make releases faster (using your existing IT platforms) and Micro Apps.
Showing an ACH Payment use case. Interesting. 50 banks globally use our platform. (that's what I like to hear).
William
---
10:09 am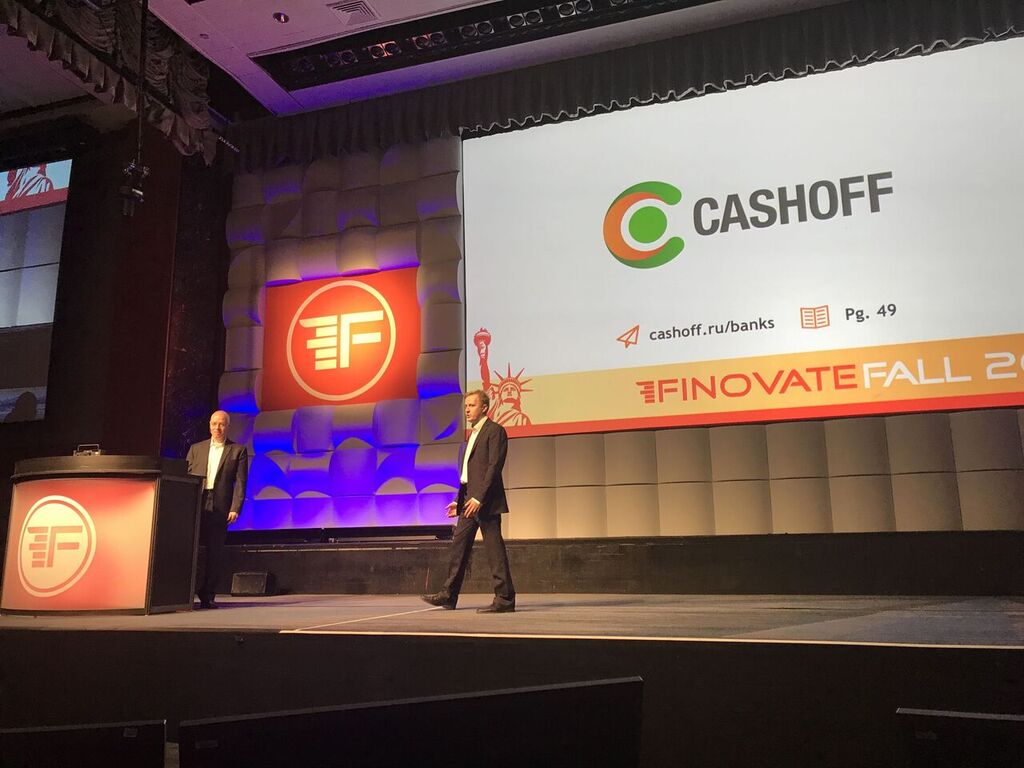 CASHOFF- https://cashoff.ru Presenters- Dmitry Gorkov, David Denson CASHOFF is a cloud service integrated inside a graphical user interface of online and mobile banks. It allows users to see all their finances from different sources in one place, analyses their cash flows, detects regularities and shows personalized recommendations about effective financial planning. UK-based? I thought Russia.
"Citibank is a client." That's big news. Did Citibank's PR department approve that announcement? I"m just curious.
They collect reliable data and complete transactions. Collect data from banks, wallets, merchants and more. It looks like they collect SKU-level data on retail transactions and integrate that data into bank and other data for more relevant offers. I know Walmart wouldn't do this but I bet other organizations would.
William
10:09 am

Mortgage Cadence- http://www.mortgagecadence.com/
An ACCENTURE COMPANY
Presenters- Marc White, Todd Hougaard @MortgageCadence A wholly owned subsidiary of Accenture, offering the industry's only true one-stop shop mortgage technology solutions designed for point-of-sale through post-closing. Mortgage Cadence offers the most reliable software and dedicated people, supporting lenders every step of the way.
"Most mortgage finance transaction info is being sent through email" Not productive, not secure.
Showing a COLLABORATION CENTER of private networks to connect and share mortgage info between various parties within the network.
Boy, I could see how this would really help. We did a refi about two years ago and it was a mess. I had to use GOTOMEETING to show our LENDER how to use their mortgage document management system (even though I didn't have any training on the system).
William
---
09:55 am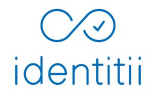 Identitii- https://www.identitii.com/ Presenters- Nick Armstrong, Ben Buckingham @identitii identitii's patented tokenization technology allows both parties of a payment transaction to be verified in real-time.
"KNOW YOUR TRANSACTION" – platform overlay with existing structures. Working with SWIFT and seven large banks. Identitii is Australia-based, showing "USA BANK" and how they might use their platform with a New Funds Transfer.
"It improves customer experience, opens more corridors and lowers cost while reducing risk."
William
---
09:48 am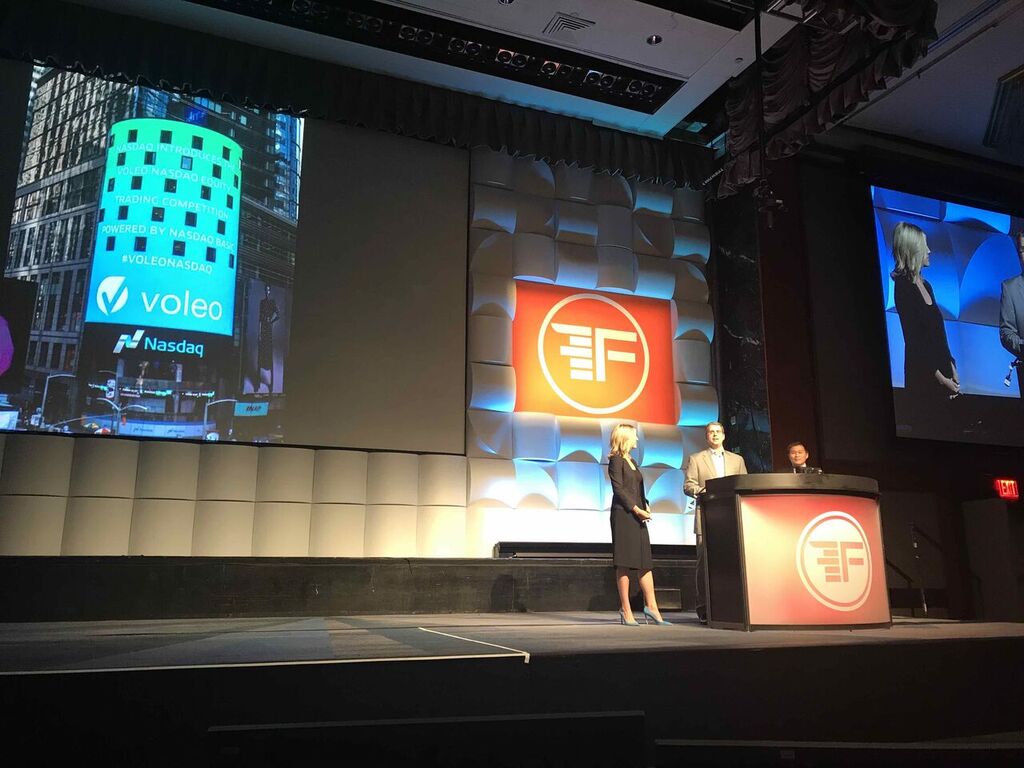 Voleo- www.voleousa.com 9:35am Presenters- Thomas Beattie, Gordon Jones, Olivia Lovenmark @MyVoleo is a free download that allows you to form investment clubs with your friends, family, colleagues, classmates and teammates invest and manage a stock portfolio together.
"Mobile first white label platform has been on soft launch since the spring"
From 2 to 99 members in a social investing club (folks can have various clubs). Showing mobile-based investing club and how things would have done under different scenarios. Announcing competition with students on investing.
William
---
09:40 am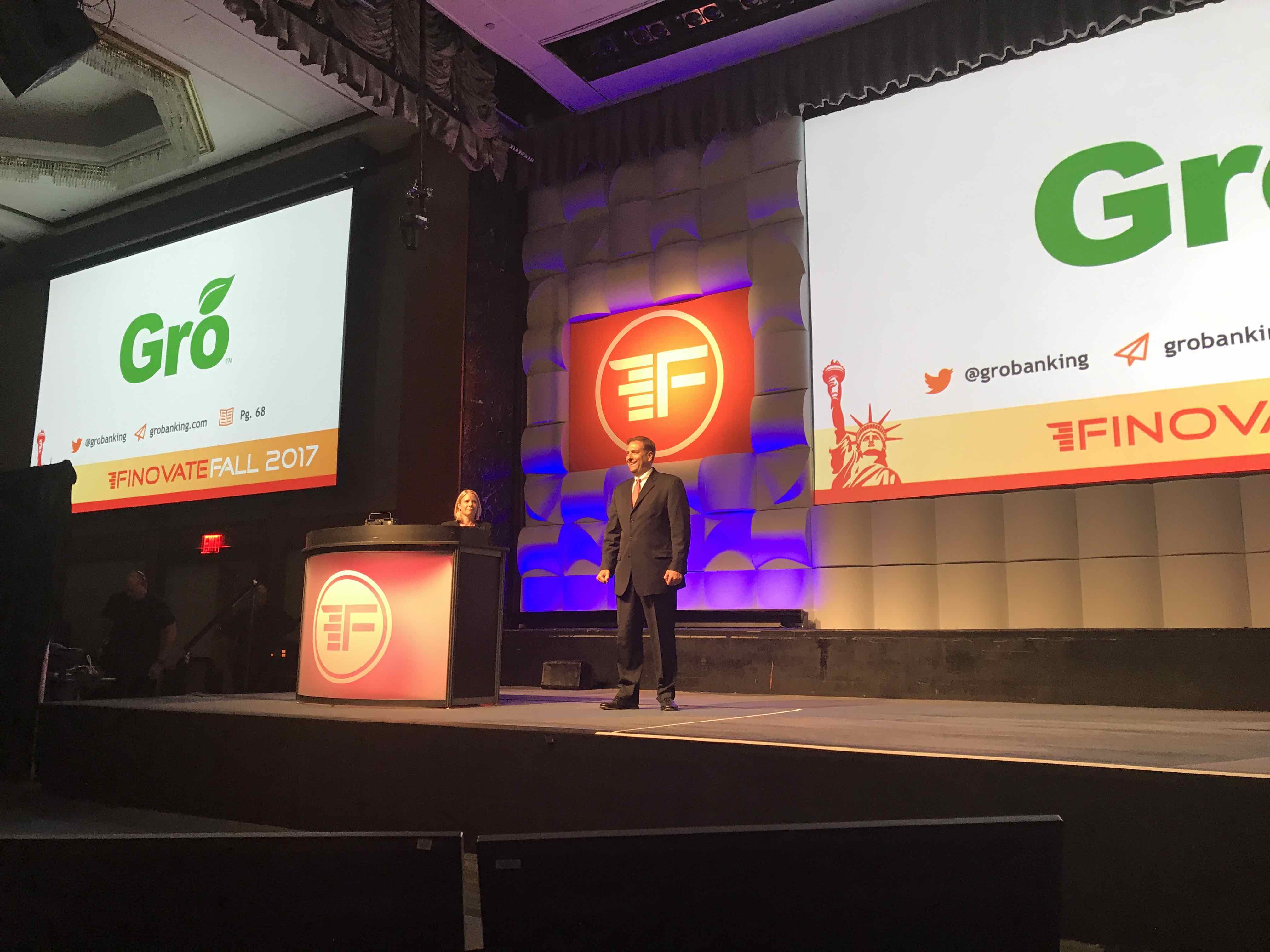 Gro Solutions- https://www.grobanking.com/ Presenters- David Eads, Cristi Kirisits @grobanking Helps banks and credit unions grow by providing innovative digital customer acquisition solutions. Full disclosure: William Mills Agency represents Gro Solutions for media relations. Gro Solutions introduces Gro Funnel, which enables bankers to more easily fill the gap between disparate legacy systems within their financial institutions and modern marketing automation software (like Salesforce and Pardot) to provide highly-personalized content to individual users. Financial institutions can present highly-targeted offers that guide prospective customers to a friction-less mobile on-boarding experience, providing meaningful lift in both customer growth and access to valuable marketing campaign ROI data to help bankers fine tune future initiatives.
"Banks haven't been able to effectively use their data for marketing until now." "Integrations with 30+ systems." Now showing use cases in auto finance and smart-targeted marketing for FIs like Amazon does today. I know I'm biased but I really like it.
Great job!
William
---
09:33 am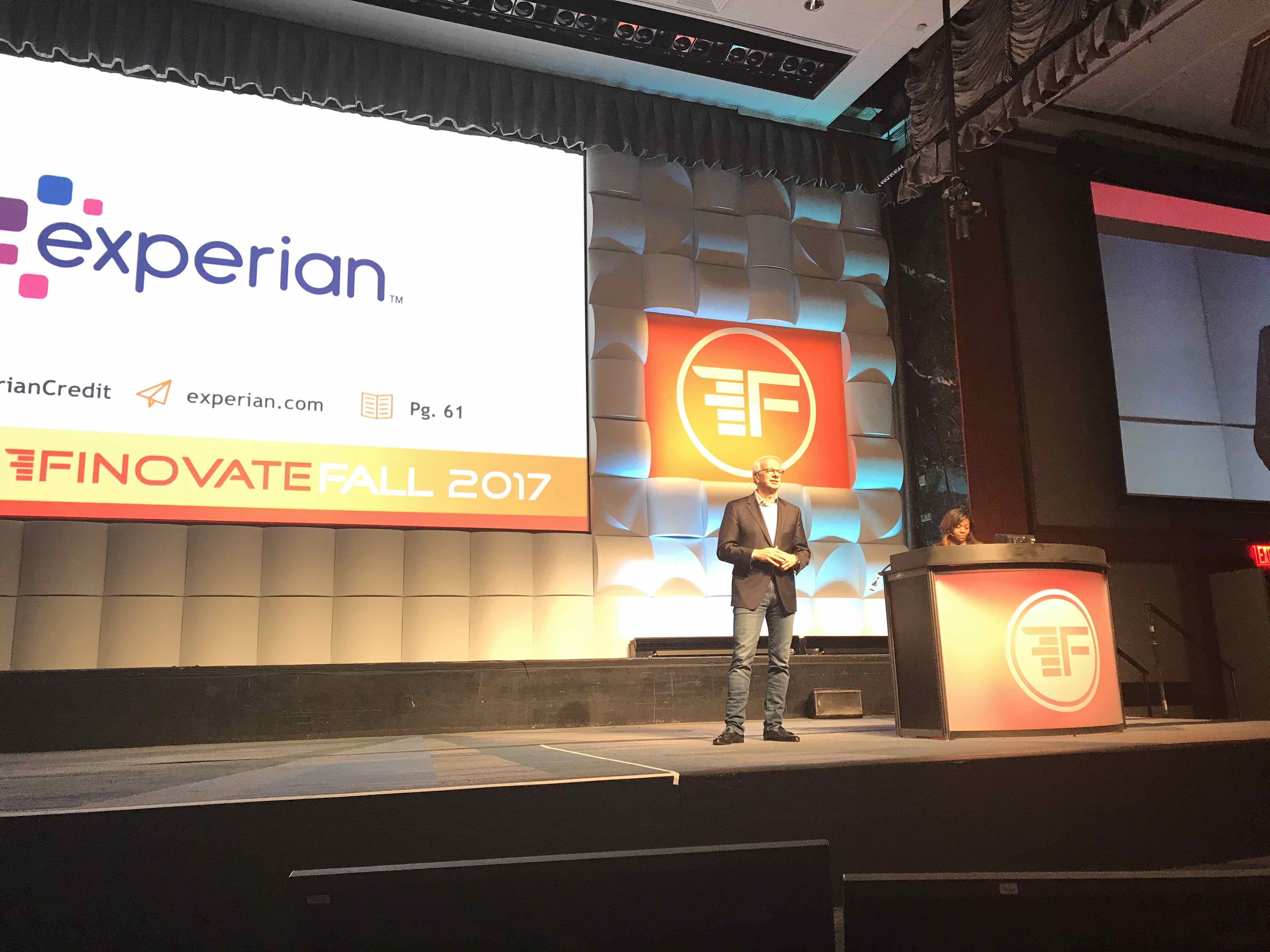 Experian- http://www.experian.com/ 9:19am Presenters- Alex Lintner, Brittanee Moss @Experian A global leader in consumer and business credit reporting and marketing services; a constituent of the United Kingdom's FTSE 100 index.
"Now it's time to take the credit application to the mobile device (phone)." Instant credit, on your phone, in minutes. Showing a car finance offer and SMS credit application process. Interesting. I like it. It's working so far (sometime these live demos don't always function correctly). "We now have done mobile pre qaul" I like it.
Good job folks!
William
---
09:24 am

Adobe- www.adobe.com
Presenters- Charles Sherman, Eric Matisoffo @Adobe Multinational computer Software Company best known for Photoshop, Acrobat Reader, the PDF and Adobe Creative Suite, as well as its successor Adobe Creative Cloud.
Using Adobe to show how a community bank might find/organize their existing "assets" (photos/video?/etc.) based on data. Now speaking about personalization strategy; I'm assuming basically for an FI's web sites. Showing the various experiences that each person will see based on the persona. Now using an HD camera to capture a person's face and there is a different UI. Interesting, but I'm a little worried about privacy. Is this something that only works when you are logged into their web site?
I know of several FinTech companies that started as Adobe Web Site Developers for community banks. While everyone knows Adobe, I suspect they are bigger in the financial industry than most people realize.
WM
---
09:08 am
From what I hear there will be a number of mortgage tech companies presenting today as well as real estate related companies in FINTECH.
Congratulations to all presenting companies; it's HARD to get accepted to Finovate Fall compared to other Finovate events. This is the 21st Finovate for me (1,400 demos?) over 10 years.
It's SHOWTIME!
William
---
08:27 am
8:27am getting ready to start soon…
---
08:24 am
Folks
Welcome to Finovate Fall NYC 2017! I'll be live blogging solo today so please forgive any typos. This is my 7th year of live blogging these events and this is my 21st Finovate. I'll be part of a panel here Wednesday afternoon so please attend that session, if possible if you are here; I'll post more info later today. If you are here feel free to stop by the front row on Monday and Tuesday and say "Hello" or shoot me an email @ william@williammills.com. Thanks!
William Mills III, CEO
William Mills Agency
---
08:15 am
FinovateFall 2017 Day 1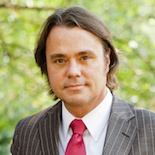 William Mills III, Chief Executive Officer of William Mills Agency is live blogging today at FinovateFall 2017. He has more than 34 years of experience in financial technology and is a recognized leader in financial and technology marketing. He has personally advised more than 300 chief executives on marketing strategy, business development, mergers and acquisitions, company branding and public relations. You can contact him via email at william@williammills.com or on Twitter @williamemills.