William Mills Agency will be live blogging at Finovate Fall 2016. Check back for new updates throughout the day.
05:23 pm
Finovate Fall 2016 Day 2 Recap
K.T. Mills-Grimes and Heather Sugg discuss key highlights from Finovate Fall Day 2 and share their favorite presentations from today's show.
04:17 pm
Best in Show!
AutoGravity
BackBase
Clinc
Max
Swych
Trusona
---
02:29 pm
End of the Presentations! We will be announcing best in show in a few hours. Also check back for our video recap of day 2!
-K.T.
---
02:26 pm

EveVerify – http://www.eyeverify.com/ – @eyeverify – Tinna Hung & Christopher Barnett
A biometric authentication software based on eyes. They are live in market with over 3 dozen financial institutions.
First Demo: Mountain American Credit Union. Software uses the pattern of blood vessels around the yes. The tech stores a highly encrypted template that never leaves the device. Pretty fast and easy.
Another credit union demo – they use NCR, which makes it easy for the user to choose what authentication they want (password, fingerprint or eye).
They partner with companies like Daon, so FI's can provide options to end users.
Next use case: eye verification triggered – step-up authentication for higher risk transactions.
Spoof detection – Trying to spoof platform with a photo. The platform rejects it.
-K.T.
---
02:20 pm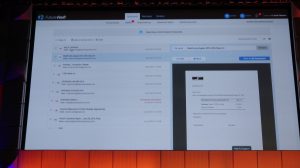 FutureVault – http://www.futurevault.com/ – @FutureVault – G. Scott Paterson & Corbin Hudson
Started 14 months ago. Raised 4 mil in C Capital. Launching their product commercially on Monday. This is a BtoBtoC. It's white label. Most comprehensive filing cabinet or safety deposit box ever built. They have created 25 categories each with over a hundred subcategories, and underneath that they have thousands of suggested documents.
From Website: FutureVault is a secure digital safety deposit box that is delivered by partner organizations to their customers allowing them to digitally deposit, store, collaborate and manage important financial, legal and personal documents.
FutureVault is a highly structured filing cabinet in the cloud that allows for document storage and filtering across an unlimited number of entities including family members, corporations, sole proprietorships, trusts, foundations, etc.
FutureVault fosters a completely new type of collaboration between clients and their network of Trusted Advisors (wealth advisors, accountants, lawyers, insurance agents, family members, etc.)
FutureVault increases trust and opportunity between parties, helping to simplify document and asset management, grow relationships and capitalize on opportunities.
-K.T.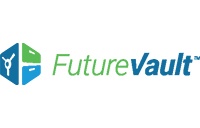 ---
02:12 pm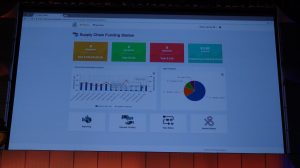 Xentral Station – http://www.xentralstation.com/ – @XentralS – Dr. Vilayat William RA & Emily Reijnierse
They are launching Xentral Station today. They have 20 globol parteners like GE.
Demo: Login to Xentral Station where they have lots of apps. In the settings, user can manage master data, expectations and system. Central station normalize's data and the same data is being used by all apps. Can invite in all my business relations. Has over 350 connected systems. Supply Chain Funding. App.
Ready to go platform, can configure and distribute under our own label.
-K.T.
From the Website: Xentral Station is an independent business app-store. We connect people, systems and organizations. There are currently 52 applications in the appstore to optimize your Quote-to-Cash, Purchase-to-Pay, Invoicing, accounting, HR and other business processes. Xentral Station turns data into intelligence and makes it visible via personalized dashboards. We now have 100k customers on our platform and we are growing rapidly.

---
02:06 pm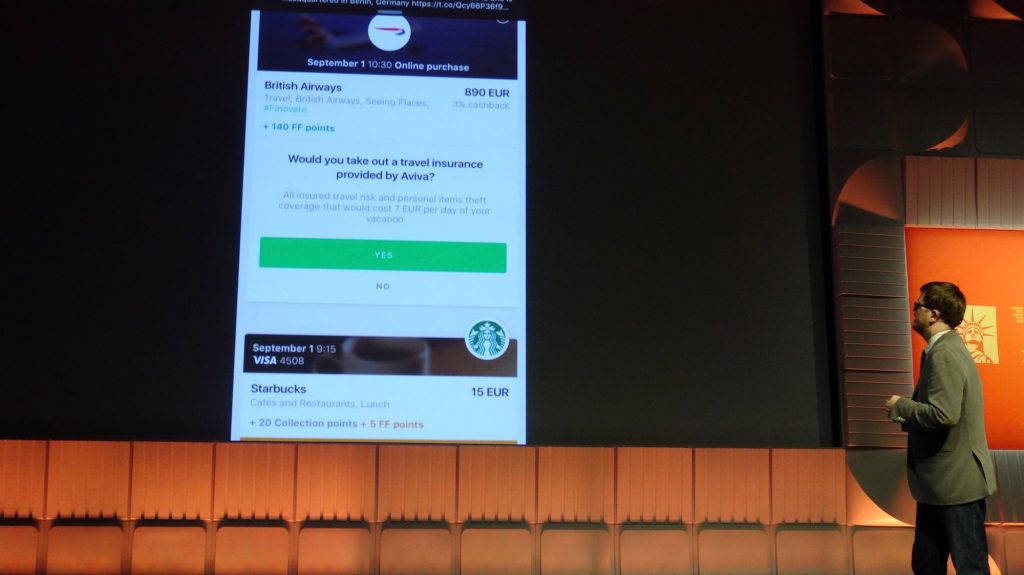 FF – http://finfitapp.com/ – @finfitapp – Daniel Gusev & Ondrej Grich
Fitness for Finance Platform. Identify and nudge the every day finance.
Demo: Nice UI with colorful cards in app. Financial fitness tracks standard meta data but also monitors goals, tracks trends and human rationalization. The app provides recommendations to better the person's financial fitness. Recommendation cards change based on activity. Recommends things like a savings goal of "Family Vacation." They also offer products that the app feels might be good for the person. (Such as groceries via their FF's partner). Always reinforces the best path for the person.
-K.T.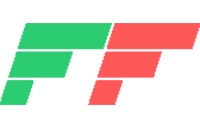 ---
01:58 pm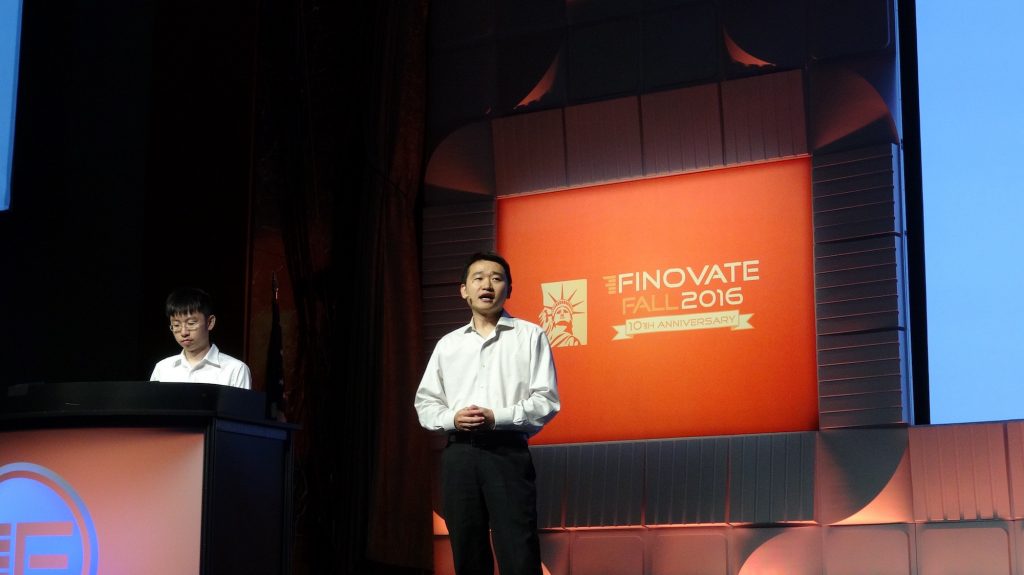 RightCapital – https://www.rightcapital.com/ – @RightCapitalHQ – Shuang Chen – Co-Founder and CEO & Song Chen – CTO
Streamline financial planning process that makes it easy for financial advisors and easy for the clients to understand. Creating Quick Financial Plans.
Demoing: Starts with information collection, so advisor can easily send email communication to client, and client can key in information with a step by step process.
Retirement Analysis of Mary and John – RightCapital has multiple modules for the proposed plan and current plan. – The 2 key metrics they see for the probability of success. When edit the plan and strategies, you can immediately see the effect it will have on the plan.
Robust Tax Projection Capability.
-K.T.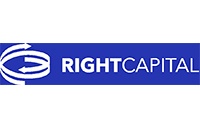 ---
01:50 pm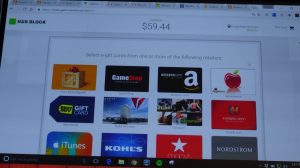 Tango Card – http://www.tangocard.com/ – @TangoCard – David Leeds
Mission to make awards and incentives easy for enterprises to award and send and easy to use. Launching and Demoing "Raz" – a very powerful integrated API.
Demoing with an actual customer – HR block. They were wanting to promote a new service and provided an incentive with gift cards. HR block chose digital awards that were relevant to their customers. UI with image of card, description, etc. but these things change as redemption instructions and images change. All changes are managed by Tango Card and the client doesn't need to worry about this.
After you purchase a gift card, how do you make sure someone is providing support gets all the information they need – this can be populated in emails to make sure support gets it. Branding all the way through the experience.
-K.T.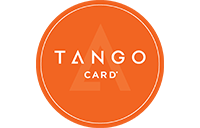 ---
01:40 pm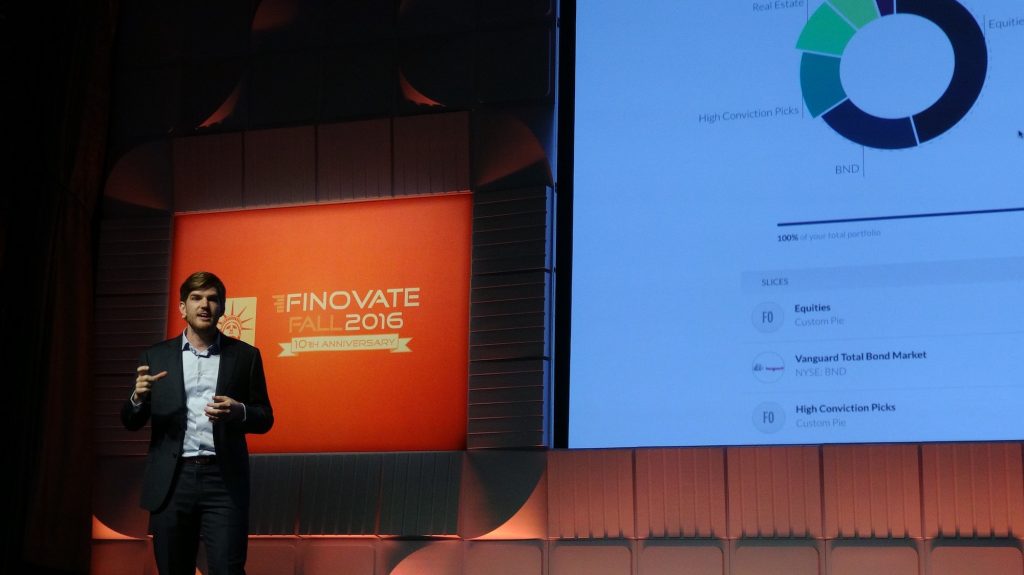 M1 Finance – https://www.m1finance.com/ – @m1_finance. Brian Barnes – CEO and Steven Gall. Public launch here at Finovate, they look like they are based in Chicago. Build your own financial portfolio. I'm assuming it's web/mobile-based. Nice interface, they did a good job building their UI. "We are not a me-too Robo investing platform." The user can edit "slices of the portfolio pies" – add or delete select stocks/investments.
From their web site: Pie based investing. Build your portfolio using customizable Pies – each slice can represent a stock, ETF, or another Pie. The intuitive graphical interface makes it easy to create, edit, and organize your Pies.
William

---
01:35 pm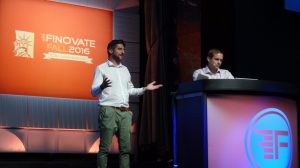 STRANDS – https://finance.strands.com/ – @StrandsFinance – Sharif Penniman – Director of Sales North America and Cesar J. Richardson. These folks are huge internationally but I don't know how many, if any, banks are utilizing STRANDS in the United States. We did some work for STRANDS several years ago so I'm glad to see them here at Finovate and find out what's new with the company. Now they are showing a SMB financial health dashboard which is cool as most PFM type demos are only for consumer, retail banking. It's called STRANDS BFM.
From their web site: Strands is the FinTech partner for banks. Our mission is to develop and deliver best-in-class digital money management software by leveraging more than 10 years of expertise in Big Data, machine learning and user experience. Our insight-driven solutions enable banks to anticipate customer needs and proactively suggest next-best-actions to increase long-term value for customers. Since 2004, Strands has powered FinTech innovation in over 180 banks and currently serves more than 100 million banking customers worldwide.
William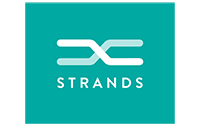 ---
01:28 pm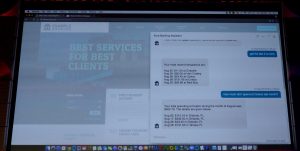 KORE – https://kore.com/ – @kore – Amit Aghara – Global Head of Solution Management and David Schreffler – EVP of Sales. Based in Orlando. While we've seen a lot of chat and bot programs one thing I like about these folks as they seem to have a strong focus on banks and credit unions . Orlando USED to be giant FinTech location and I'm glad to see new companies from the area (I used to have an office in Orlando it was so big in FinTech.) Showing Kore Banking Assistant where the customer can quickly and easily "ask" the AI things like the last five transactions and more. Now showing the bot on a mobile channel. I'm curious how many banks and credit unions are using KORE. It's hard to find any named bank customers on their web site.
From their web site: Easily design, develop, and deploy intelligent bots for your enterprise. Our Bots Platform is a complete platform as a service (PaaS), full of rich functions and features to support the most complex bot use cases and requirements. Get a customizable, secure, and cost-effective framework to build bots people will embrace.
William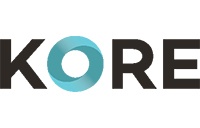 ---
01:19 pm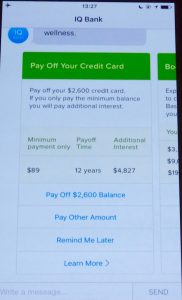 Envestnet | Yodlee – http://www.yodlee.com/ – @Yodlee – Bill Parsons and Sam Tomushev. This is the Grandfather of Finovate companies. I THINK I saw them at the FIRST Finovate in 2007 in New York. They were big in the "dot com" days (when S1 was a big shareholder), changed, grew, went public, was acquired and has grown to what they are today. I believe a ton of Finovate companies utilize Yodlee as the backend to their applications. "22 million customers in 15 countries, 42 million API calls on a daily basis" – showing a demo of a mobile app from IQ Bank. What they are pitching today is a chatbot method of customer communication based on the proprietary Yodlee data. The example is a student loan payment and the implications for the borrower all via the mobile app. I'm assuming they can sell this function as a white label solution for FI's and their mobile application providers.
From their web site: Envestnet® | Yodlee® is a leading data aggregation and data analytics platform powering dynamic, cloud-based innovation for digital financial services. More than 1,000 companies, including 11 of the 20 largest U.S. banks and hundreds of Internet services companies, subscribe to the Envestnet | Yodlee platform to power personalized financial apps and services for millions of consumers. Envestnet | Yodlee solutions help improve the speed and delivery of financial innovation, improve digital customer experiences, and drive better outcomes for our clients and their customers.
William

---
01:12 pm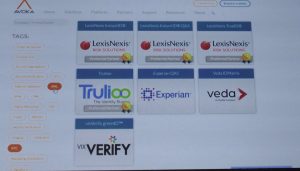 Avoka – http://www.avoka.com/ – @avokatech Derek Corcoran – CEO "With over 30 applications focused on the account opening experience, Avoka Exchange makes it faster and simpler for banks to acquire customers over digital channels, without having to initiate complex technical integrations with services like identity validation and electronic signature."
An App Store for FinTech applications. I've seen these folks before, it's pretty slick. Showing how someone can connect to other vendors for free for their clients. Getting ready to show how someone might use a connector, in this case Google, now in a design environment to drop the widget in the application and can preview how it looks in different devices. Now showing how Avoka can integrate with a ton of apps in a matter of days with your company's brand. I like what they are doing and I think they could be very big. Quickly integrating a variety of solutions is a huge problem facing financial institutions.
William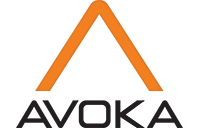 ---
01:06 pm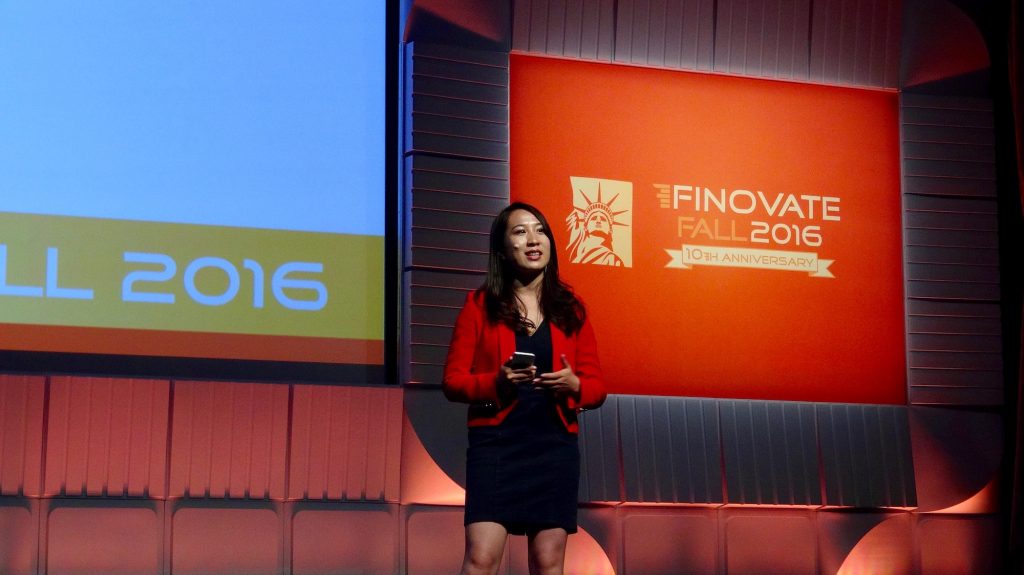 MarketX – https://www.themarketx.com/ – Cathryn Chen – Founder and CEO and Han-Sheong Lai – VP of Product. "Cross-border pre-IPO investment platform". 1.5 years old, U.S. and Asia. Came from investment banking background. Problem: lack of supply of pre-IPO shares for investors as was as liquidity for companies. Looking to work with about 50 pre-IPO companies (like (Pinterest), the platform will be launched in October. How do people get into these pre-IPO companies unless they know someone? I believe SEC regulations require a company to go public if they have more than 500 shareholders. Showing how the platform would work, the potential investor, NDA, and other information. We work with 8,500 funds and/or high net worth individuals across the globe. Showing a rela client, Chang Zhang, President of Jun Hao Real Estate, the third largest real estate developer in China (according to MarketX). They are showing how Chang might read about potentially investing in SnapChat (multilingual presentation). Showing "Deal Wizard" that's like a chat program between potential investors and companies. I like the idea but I am a bit concerned about the potential for fraud from both companies and investors. I need to learn more.

From their web site: Based in San Francisco, MarketX was founded by a group of experienced professionals from finance, legal, and technology backgrounds. We connect shareholders of pre-IPO companies with investors internationally. Our full funnel approach of providing investor education, investment due diligence, and a pre-IPO platform, is to help more accredited investors participate in and benefit from direct investments.
William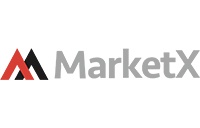 ---
11:50 am
Time for lunch break, we'll be back at 1pm EST. William
---
11:47 am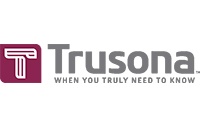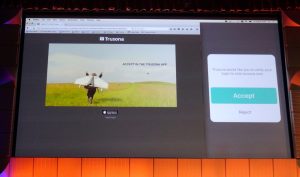 Trusona – https://www.trusona.com/ – @trusona_inc – Ori Eisen & John Bates – VP of Sales
Showing latest product – Trusona Essential.
Demo: Logging into App without the use of password. On the desktop, user click's the button to login. Then you take a picture of the barcode on your phone. It's accepted and you login.
He is funny, this is so quick, he doesn't need 7 minutes to demo. The system doesn't need SMS so it can't be hacked. Its really fast, he did it 7 times at least. What? It's free? (and has an amazing sound)
Trusona wants to lead the no password revelation.
Burns the last few minutes with a joke,
-K.T.
---
11:41 am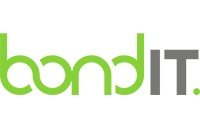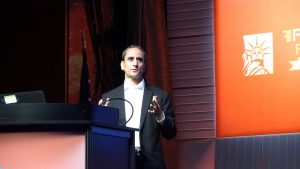 BondIT – http://www.bonditglobal.com/ – @bondit_global – Eran Nachshon.
Addressing Fixed Income. Construct bond portfolios that are customized and optimized for each client.
Demoing: Character, Joe Wilkes who is a rising star investor. With BondIT, his life is improved. BondIT sends email alerts about portfolios for clients. When switching into BondIT, can see the portfolio and sell and replace bonds. The system provides 3 options with issuer, coupon, avg. yield, etc.
Example of clients wants bond's from Asia, Investor and put in all of their investment details, including amount, range, and the platform will give you all the "approved" bonds that the platform recommends. This is done in a matter of minutes.
Hybrid approach to empower advisors, remain compliant and really help customers.
-K.T.
---
11:35 am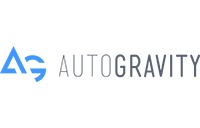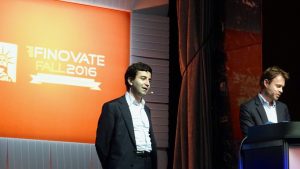 AutoGravity – https://www.autogravity.com/ – @AutoGravityHQ – Serge Vartanov & Martin Prescher
Auto-financing is ripe for innovation
AutoGravity empowers the customer to take control of the process and know their options before going to dealership.
Demo: AutoGravity App – can see 4 fare offers and show payment and rate before they walk onto the dealership.
Customers are already very far down the road in the buying process before stepping onto the lot. They know what car they want. AutoGravity's idea is to apply this logic to the loan process. The customer should already know the loan they want before they step onto the lot as well.
Auto-Gravity will show all the dealerships the consumer could want in his neighborhood. Their database has all the new car dealerships in the U.S. and Canada.
Filling out the forms on the phone is a lot more convenient to pen and paper. This includes scanning of driver's license, login to LinkedIn.
Customer can take a picture of the car's VIN where he can research and negotiate a price. They app will generate a contract with the customer. The customer can e-sign and Drive off in a New Car.
-K.T.
---
11:26 am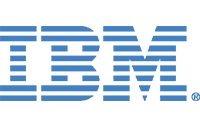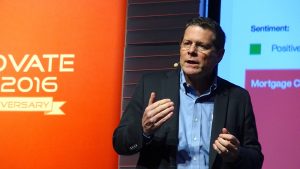 IBM Customer Insight – http://www.ibm.com/us-en/ – @IBM – Boxley Llewellyn & Matt Kinney.
Start-up in IBM. Listening to banks and realized that they don't have sentiments of their customers to create insights and they were not looking forward. Built a solution called Customer Insight for banking. Targeted at Marketing, execs, lines of business owners, etc.
Demo: Customer Insight Dashboard for Regional Manager who can view their forward looking metrics such as customer attrition and look forward several quarters. Opportunity list on side list customers who have a high propensity for something to happen. There is a tree map where you can visualize mortgage churn, overdraft, large deposits, etc. This is all based on demographics and behaviors.
When looking at Customer Churn deeper – there is a bubble graph with dynamic segments. Can change the likelihood of predictive scoring. Small banks just want a list of those that maybe leaving, which IBM can provide with an export. Larger banks want an API and dig-down. All options are possible.
You can look at life events such as marriage, credit card, new job, etc. That will show the likelihood that a customer may take an action such as leaving the bank. Everything is visualized which seems user-friendly.
-K.T.
---
11:18 am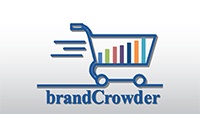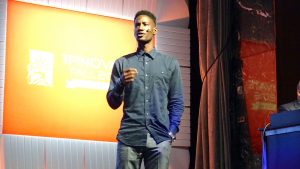 brandCrowder – http://www.brandcrowder.co/ – @brandcrowder
An alternative invest platform but a narrow focus on the U.S. franchising sector. Allowing their users to sign up and to explore franchise specific options. "Franchises – Americas greatest brands" They have a list view function where investors can investigate franchises near and far. Returns of 9 or 10%. Diversification is easily attainable. Tech is SEC compliant first. Within the platform, you are able to self-accredit. Once you are accredited, you can explore deals that are non interstate.
Not just food but also health and fitness, lodging. Also a Zillow like feature (Wow, that looks exactly like Zillow, down to the colors) where you can search franchises by area.
Pretty cool, sort of a fun take on investing. It's seems better to invest in a brand you are more comfortable with an established presence.
-K.T.
---
11:13 am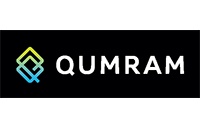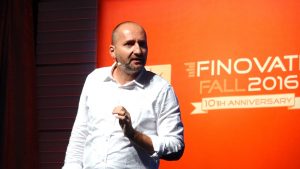 Qumram – http://www.qumram.com/ – @QumramAG – Simon Scheurer – CTO and Founder & Nicola Cowburn.
Addresses compliance, fraud experience and customer experience analytics. Customers want self-service capabilities but regulation and risk is top of mind that get in the way of digital interactions.
Social media is a special challenge since social media was not created with compliance in mind. To be truly client centric, you need to engage with your clients where they want. Manual verification on whatsapp today is not a scalable module.
Demo: They are demoing on whatsapp. Chat screen – beginning the conversation with a question on investing. There is a warning at the top of the screen showing that the conversation may be recorded. The recording of the conversation show even the user typing, like screen recording. Their digital platforms are recorded on LinkedIn and other digital fronts. They record automatically on digital channels.
WhatsApp is huge internationally but are consumers really using it in the U.S.? Especially to bank or invest? I can see how some other social media channels may be more prevalent and important in the U.S. It would be interesting to learn more and take a look at their other use cases.
-K.T.
---
11:05 am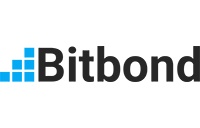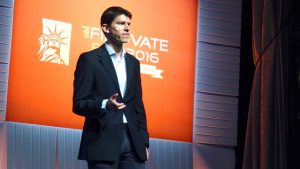 Bitbond – https://www.bitbond.com/ – @Bitbonds – Radoslav Albrecht – CEO and Founder & Jarostaw Nowotka – CTO.
International lending platform – Create opportunities for Investors. Average return of 13% per year. Regulated Financial Institution.
Most difficult part about being international is credit score (because it is different across the world) they solved this with a comprehensive scoring system.
Demo: Small business owner (in Netherland) filling out a borrower application, platform uses geolocation which pre-fills addresses (protects against fraud too as well as bettering customer experience.) User connects Paypal and eBay account, then verification is via a video session. They validate all the information and owner can now fill out the details of her loan. Loans on BitBond run through the bitcoin backchain for efficiency reasons.
-K.T.
---
10:58 am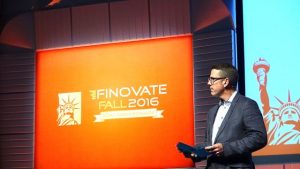 Aspire – http://aspirefintech.com/ – @AspireFinTech1 – David Fry – Co-Founder and CEO & Mark Lecker .
2015 formed aspire to address inefficiencies in alternative lending market. Their first product is the Aspire Gateway platform.
Interesting Stats:
• 14 trillion platforms – amount of government bonds that yield negative.
• 31 years sent excel was released.
Built the platform for networking, data management and analytics and reporting.
Aspire gateway starts with originator and investor database. Where each can create their profiles.
Demo: Investor view of the originator database – If you view details of the originator, you can see that the you may not have access to a particular originator's info. The investor can simply ask the originator for access with a few clicks. Summary of Originators includes graphs, headshots, other additions include documents, analytics and loan data that you can dive deeper into. With reporting, can get rid of excel.
-K.T.
---
10:50 am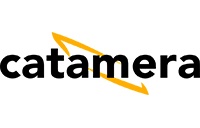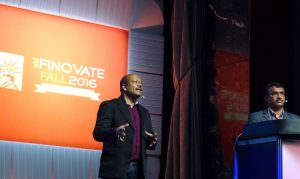 Moonraft Innovation Labs – http://www.catamera.com/ – @moonraft
Working for the past 6 years with many banks to design their online experience. They have touched more than 100 million users across the world. But banks are trying to keep up with customer experience expectation, every time they launch a new product, the bank is always playing catch-up. This is where catamera comes in. It is a library off web components to put together an experience that the bank would like.
Imagine you are a bank and you need to launch a new experience targeting young professionals.
Demo: Logging into catamaran as a CEO of bank. We see a dashboard where you can create a new site for young professionals where it is simple click select for themes. The next screen is options for services offered where you can select which ones you want populated. The next step is catamera's library of pre-built components including relationship summary (with Graphs), spending analytics, upcoming payments, etc. All easy to select and de-select. I love when tech companies build a product that is customizable but also very easy for a user who may not be so tech-savvy. We don't all have those techie nephews who can help us whenever we need tech support.
When building the website, its drag and drop functionality. Can view desktop, smart-phone, etc. to see how it will populate.
-K.T.
---
10:05 am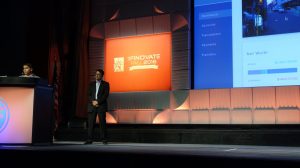 Liferay – https://www.liferay.com/ – @Liferay – Henry Nakamura and Keval Mehta. Los Angeles-based global company. "We will show you how to use the data you already have." Seamless, consistent experience from computer, mobile phone to physical location. Showing a virtual bank demo via Chrome browser on a Mac. Showing two different types of customers and how one person sees his online experience. It's pretty cool. In researching this company, it LOOKS like financial is only a small part of their business but I may be mistaken. Their press release "boiler plate" does not mention any U.S.-based FI's so I expect they want to grow in this space. I'd be interested in finding out if any U.S. financial institutions are using Liferay.
From their web site: Liferay makes software that helps companies create digital experiences on web, mobile and connected devices. Our platform is open source, which makes it more reliable, innovative and secure. We try to leave a positive mark on the world through business and technology. Companies such as Adidas, Carrefour, Cisco Systems, Danone, Fujitsu, Lufthansa Flight Training, Siemens, Société Générale and the United Nations use Liferay. Visit us at www.liferay.com .
William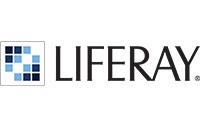 ---
09:57 am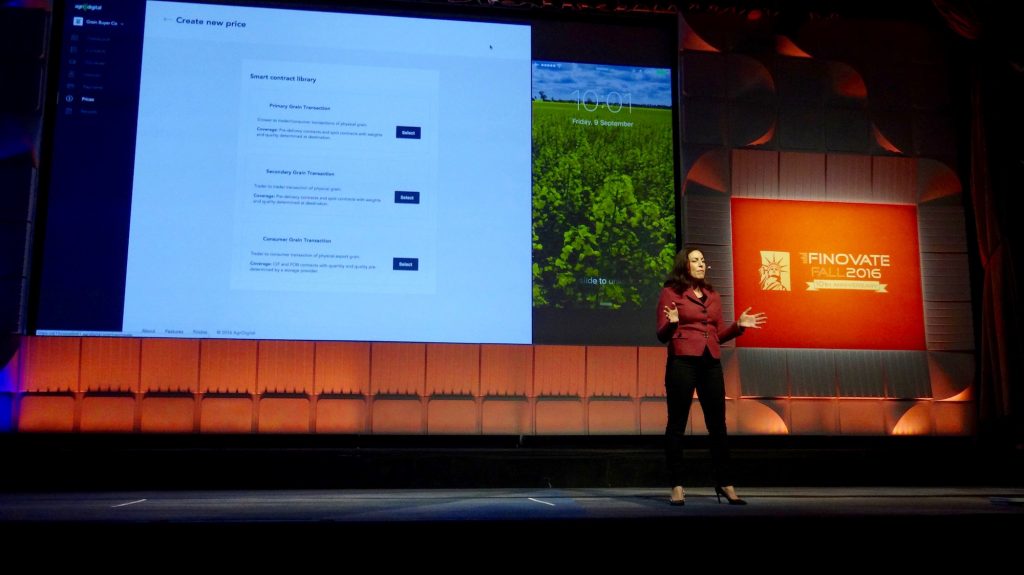 Full Profile – http://www.fullprofile.com.au/ – @FullProfileAU – Emma Weston and Eric Hartono. Australian-based Full Profile starting their demo. Commodity solutions for agriculture utilizing blockchain. Man, this is different; I've never seen a demo with an agriculture solution at Finovate and this one utilizing the hottest technology going; blockchain. Showing contract creation on a browser-based platform. Can use regular banking transactions or crypto-currency. These folks seem really sharp and it's great to see something so totally new at Finovate.
From their web site: AgriDigital brings efficiency and transparency to transactions along the agricultural commodity supply chain. Our Agri-blockchains and smart contracts help growers get paid immediately, brokers save time and money, banks de-risk financing, and enable paddock to plate transparency for consumers. We are launching a pilot for the 2016-17 Australian grains harvest. This will be the FIRST EVER global pilot application of blockchain in physical agri-commodities.
William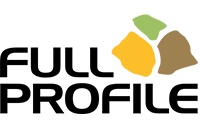 ---
09:50 am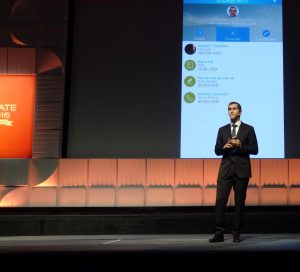 ebankIT – http://www.ebankit.com/en – @e_bank_it Diana Winstanley – Business Development and Luis Corte-Real. Based in Porto, Portuga they provide "Omnichannel Innovation" Truly integrated Omni channel middleware platform. "We are proud to highlight some of the newest features of our solution." "10% of mobile banking U.S. users fall victim to fraud." Showing how to log into their system using voice recognition. Very fast and cool. Now showing a SIRI-like function in the mobile app. Can also use fingerprint ID and are now showing an Apple Watch app using voice for an account balance which is cool. Good job.
From their web site: ebankIT is an Omnichannel banking software company providing innovative technologies that allow banking customers to control their finances, and invest their savings easily on their favorite channels. ebankIT creates products focused on delivering the most widely adopted core banking solutions to customers, in a way they will enjoy and engage with, such as Internet Banking, Mobile and Voice Banking for Wearables, Social Banking apps with Augmented Reality and Biometric Authentication features – namely Voice Authentication, Smart Assistant, Voice Navigation and Product Subscription – amongst others.
William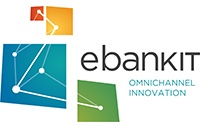 ---
09:49 am
Finovate Fall 2016 Day 1 Recap
William Mills and K.T. Mills-Grimes provide a recap of Finovate Fall Day 1 and highlight key presentations given at yesterday's show. Stay tuned for our video recap of Finovate Fall Day 2 later today!
---
09:43 am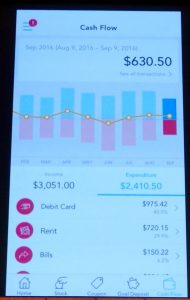 iBank Marketing – http://www.ibank.co.jp/
Based in Japan, now showing mobile app called Wallet, which I THINK is a combination of mobile banking PFM. This is a logical direction for the market, why would folks need two apps for financial if they could use one. Very clean interface. Showing a coupon integration which I'm assuming is based on transactions or location.
William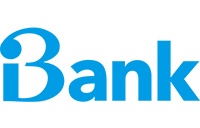 ---
09:37 am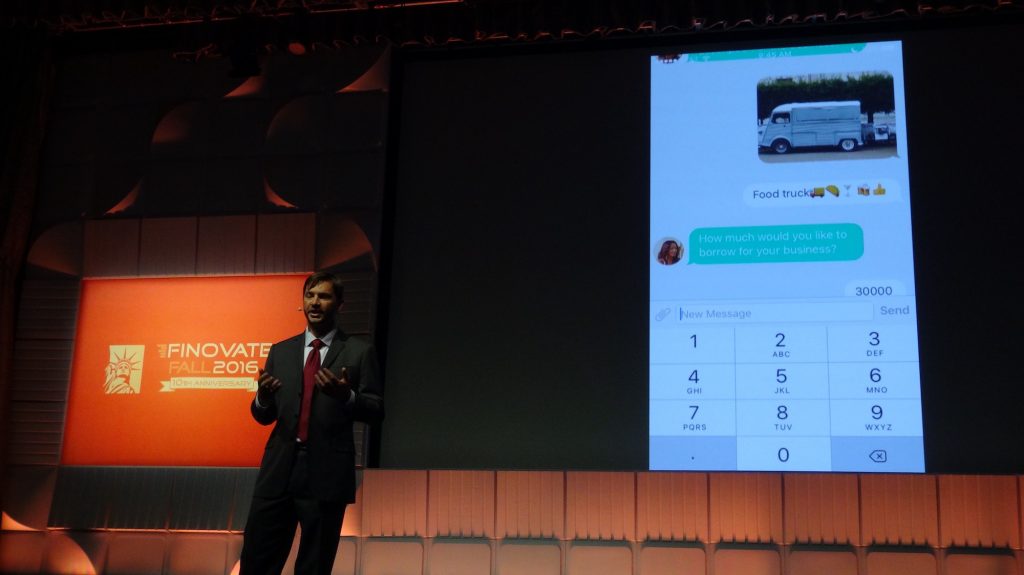 Fiserv – https://www.fiserv.com/index.aspx – @Fiserv. Andrew Barnett – Principal Digital Banking and Payments Consultant and Elizabeth Santorelly. Fiserv is a such a big player in our space. I've heard that their CEO recently moved to Atlanta but I'm not sure. After they bought CheckFree a lot of Fiserv folks have been based in Georgia. I met one of their newest board members recently, JD Sherman, President/COO of HubSpot (our content marketing partner) and I expect some cool stuff.
"Bank secured social funding." This looks very new and different. What I expect is that Fiserv has developed a way for banks to be part of the social funding market segment (like Prosper). This sounds like the best of both worlds – social funding for SMB's with the backing of their FDIC-insurance bank. Now showing mobile app version which almost looks like iMessage for the iPhone; nice UI. Showing a loan funding that looks fast and easy. Good job.
William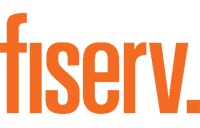 ---
09:30 am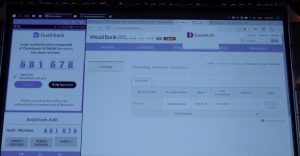 eStorm – http://www.estorm.co.kr/english/main.html BongHo Kang – "Helping People Do Right" Simple solution to verify user and service. Every 2 seconds someone is a victim of identity theft. I believe that. Now showing "Virtual Bank Online Banking" on a Windows 10 browser. How do we heighten security while making it easier for the user. Showing login with user ID but no password but it generates a custom password sent to a mobile device for authentification. I think the user doesn't have to type the code; just use their fingerprint (assuming the device supports it, like the newer iPhones.) Now showing the use case on a mobile device and an ATM. It looks like a pretty cool technology. DualAuth seems to be their brand name for this product. I believe Korean TeleCom is using their technology.
William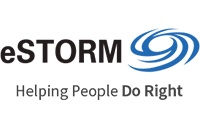 ---
09:26 am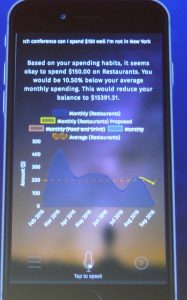 Clinc – https://www.clinc.com/ Jason Mars – CEO & Johann Hauswald. Company was created one year ago. Many of the team appears to be professors in Michigan. The company started in the research lab in Michigan with the aim of reducing complexity in our lives. The problem they are solving is we don't have a full touch over our finances, to find out it's a lot of hard work. They want to solve that problem. Aim to make it easy and frictionless. Clinc are reaviling their cloud-based app for the first time today.
Demo: Asking the phone – "What does my spending look like". Their platform can do a breakdown of traveling expenses and more. It learns as it goes. The app can even pull up transactions from date and location if say you want to go back to a restaurant again. Can also check if you can spend money for dinner based on data. It has pretty slick graphs that go along with the voice responses.
-K.T.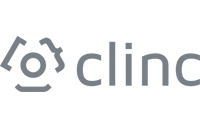 ---
09:15 am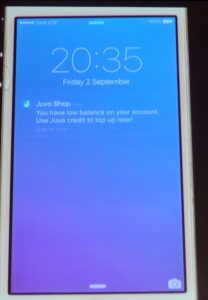 Juvo – http://juvo.com/ Steve Polsky and Jason Robinson – VP of Product. San Franciso-based company. This is the first time we are publicly talking about what we have been doing for two years. They are addressing pre-paid phone issue and a solution for consumers to have the ability "refill" the unpaid/prepaid phone accounts. I didn't realize it was as big a problem but I believe them. Millions of people around the world don't have the balance to get their pre-paid mobile phone to work. In the U.S. I believe that about 1/3 of all consumers don't use a traditional banking account but utilize prepaid services so I could see how this could be really big. From their web site: Identity Changes Everything . There are billions of people in the world who are creditworthy. Juvo makes it easy for mobile operators to find them. Simultaneous to Juvo's global launch, the Company also announced a M funding round with business luminaries from the world of tech, mobile and finance. The former CEOs of AT&T Wireless, NYSE, Sprint, Telefonica International and Vodafone Group invested in Juvo, as well as leading VCs including Wing Venture Capital, Freestyle and Seed-Resolute.
William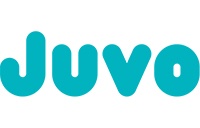 ---
09:08 am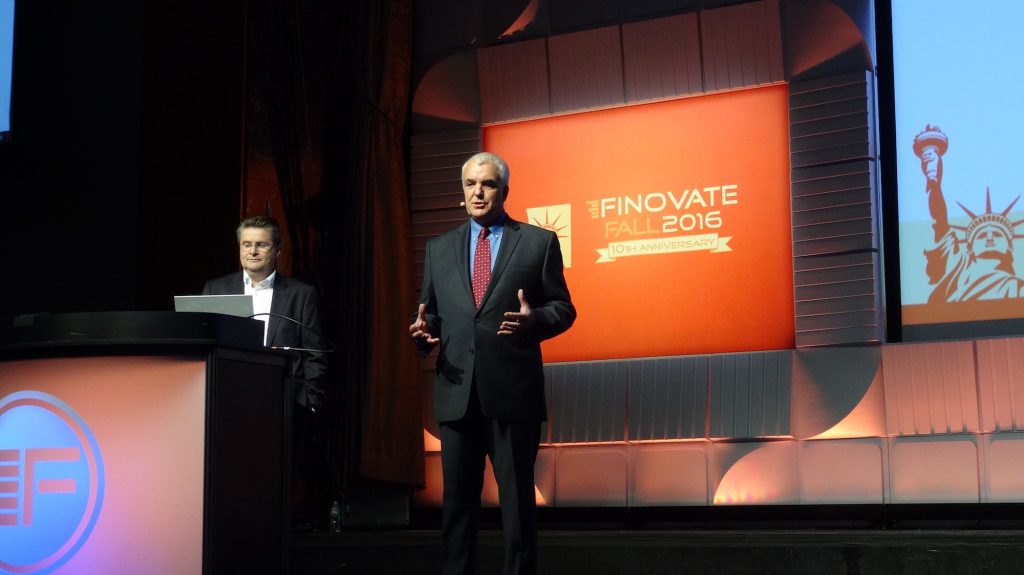 Econiq – http://www.econiq.com/wordpress/ – @Econiq. Jim Callan – CEO and Cleve Coswell. I really like these guys. Back in the "dot com" days William Mills Agency represented Dublin-based Eontec, the company that Jim, Colin and others started before Econiq. I'll be posting a photo of Jim from 2000 when their prior company demonstrated the "Virtual Bank Experience."
Many years later (before the great recession) we had the opportunity to represent Econiq and I've always been impressed by their vision for retail banking. It's been years since I've seen how their products and services have matured and I understand they have several U.S.-based banks utilizing Econiq today. From what I understand they help the front line at FI's to help their customers have more relevant and timely conversations at the teller and CSR areas.
"Trusted advisor and solution company – maximize our customers conversations using color and measure the value of the conversation." The "conversation hub" enables reps to have high value conversations with their customers. COLOR is big in their offering. They work in banking and insurance; today's demo is on retail banking. Taking a consultative approach. Showing new account opening in retail banking. Showing a huge list of core systems where they are integrated. I believe they are showing how they build a process integrating with a Fiserv core system. Blue, Red (Compliance), Green (what bankers do best). Purple = Customer Experience. In minutes we can "snap together" a best case process. Showing a browser-based platform, probably SaaS. Very nice UI. Now showing map with "bubbles" that show what's happening in retail branches and call centers and the "color" of those conversations. Moves the quality of the customer experience to improve at all levels. "Turning colors to money."
Very cool. I would expect they may win a best in show. Great job!
William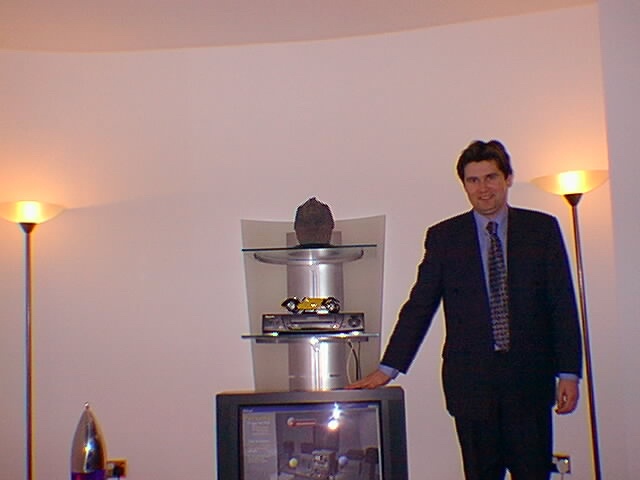 Jim Callan, Econiq CEO when he was with Eontec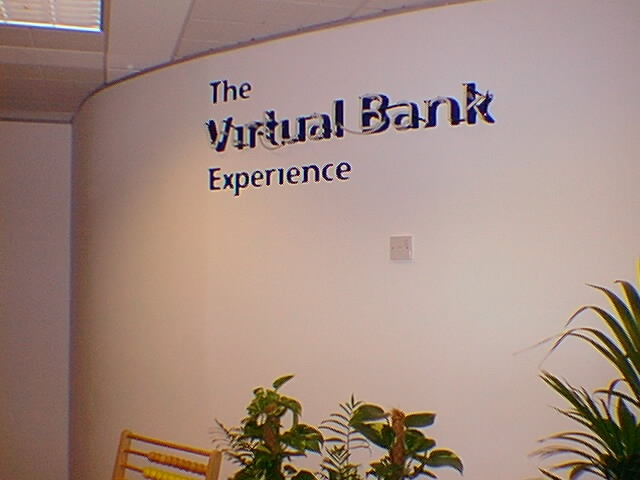 Eontec's office in 2000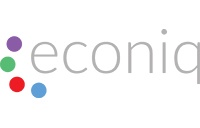 ---
08:58 am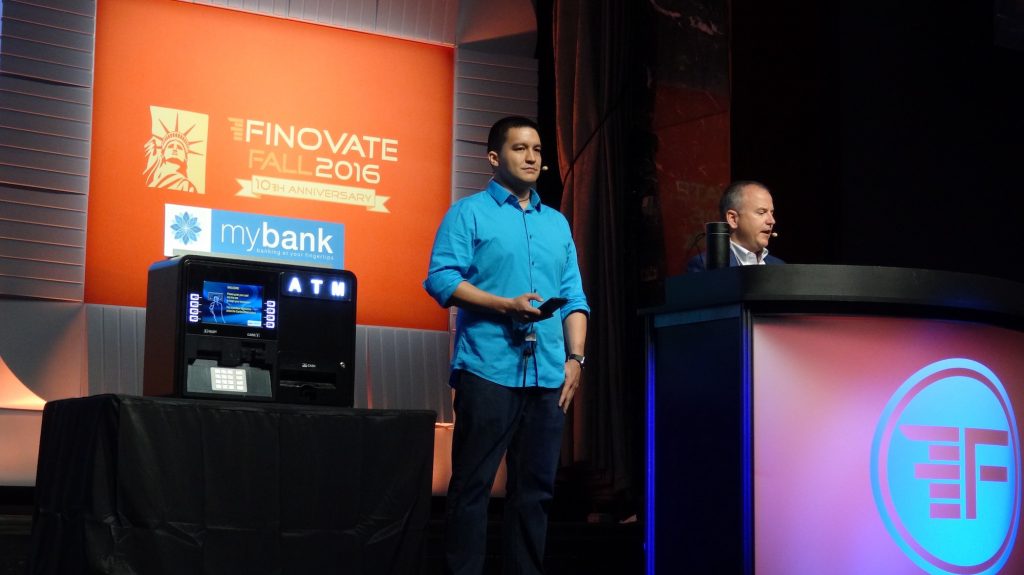 IN - http://www.fisglobal.com/ – @FISGlobal – Douglas Brown and Jeffrey Neong. Boy, the folks at FIS have been busy. I could not believe it when they acquired SunGuard; that was a massive deal. I believe their CEO is speaking at the AFT Fall Conference at the Broadmoor this Fall so if you get the chance I'd recommend the event highly. I'm looking at what looks like a very small ATM which I'm going to guess is a banking mobile app ATM where bank customers don't need to press the buttons at the ATM to get cash; just be logged into your mobile app. "Cardless Cash" showing Avidia Bank app so that the user can set the amount he wants to withdraw, the app finds the closest ATM and boom, the cash is dispensed. Pretty cool. Announcing partnership with Co-op ATM Network adding 30,000 new ATM's to their system. Now showing Cardless Cash at a merchant location. Earlier they announced another partnership with 70,000 ATM locations. Cardless Cash is available at banks, credit unions and merchant locations. Now showing app to unlock a physical ATM lobby door. I like it.
William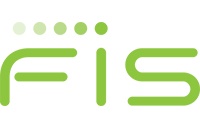 ---
08:17 am
Good morning!
It's day two here at FinovateFall 2016 NYC and we are getting ready for show time. KT and I did a short video recap after yesterday's presentations which we hope to post later this morning. Thank you for taking the time visit our site and all the kind words on social media about our work; we really appreciate it.
William Mills, CEO
William Mills Agency
william@williammills.com
---
08:03 am
Good Morning Finovate! It was a great first day of sessions yesterday. Thank you to all the presenters and the Finovate crew. If you missed any presentations, catch up on our blog from Day 1 here . The first session begins in 40 minutes so stay tuned!
-K.T.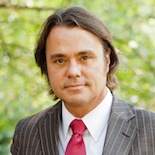 William Mills III, Chief Executive Officer of William Mills Agency is live blogging today at Finovate Fall 2016. He has more than 30 years of experience in financial technology and is a recognized leader in financial and technology marketing. He has personally advised more than 300 chief executives on marketing strategy, business development, mergers and acquisitions, company branding and public relations. You can contact him via email at william@williammills.com or on Twitter @williamemills .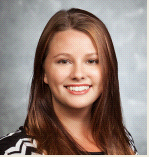 K.T. Mills-Grimes is the Digital Marketing Manager at William Mills Agency. She manages all digital and social media efforts on behalf of agency clients. K.T. also conducts the planning and day–to–day management of all related marketing activities.
As a HubSpot certified specialist, K.T. oversees all online communications including SEO, website developments and content marketing campaigns. You can reach her via email at kt@williammills.com or on Twitter @wmakt .
Download: 10 Reasons Why Fintech Startups Fail White Paper