William Mills Agency will be live blogging at Finovate Fall 2016. Check back for new updates throughout the day.
09:47 am
Finovate Fall 2016 Day 1 Recap
William Mills and K.T. Mills-Grimes provide a recap of Finovate Fall Day 1 and highlight key presentations given at yesterday's show. Stay tuned for our video recap of Finovate Fall Day 2 later today!
03:54 pm
That's a wrap folks! End of Day 1, check back later today for our video recap of Finovate Fall 2016!
-K.T.
03:53 pm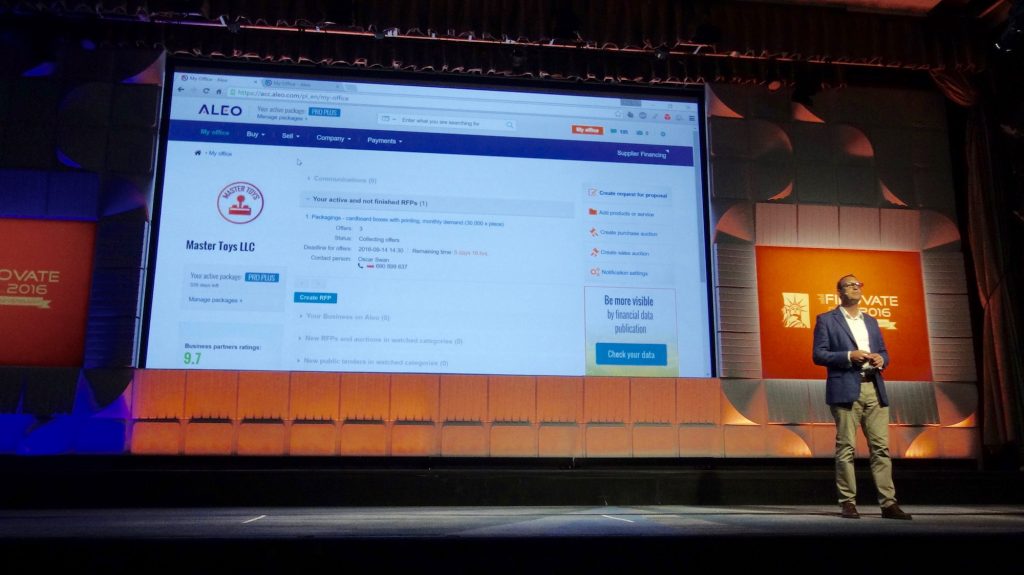 Aleo – https://aleo.com/int/ – @Aleo_com – Bartosz Traczyk
B2B marketplace – Professional procurement tool that is open to everyone. Procurement is just the starting point. Once the deal is closed, Aleo can agree on payment terms with just a few clicks.
Dashboard allows you to look at sales invoices, supplier financing, accept conditions of suppliers declarations for payment.
From Website: Aleo is a place where you can buy and sell various products and services. We support you in managing your business with advanced technological solutions thanks to which you will quickly achieve tangible effects – you can conduct a complete purchase process, obtain lower purchase costs and save time, extend the base of your potential customers and suppliers by adding more reliable entities, and you can also strengthen your own brand.
-K.T.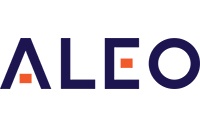 ---
03:47 pm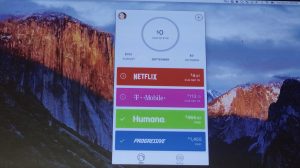 Unbill – http://unbill.us/ – @unbillus – Jordan Wright – Co-Founder & Scott Weinert – CTO and Co-Founder
Presentation starts with a story of roommates and problems with Bills, where one roommate moves out and other may get stuck with all the bills. This happens a LOT. Especially in college.
Demoing – Bills for T-mobile – Brought in balance and due date. Able to split bill with contacts in the database.
Announcement for Finovate – a new API – all current functionality is available for a white-label UI for Banks. Data can be used to advise clients on where their money is going and provide suggestions on saving money.
Netflix is their most commonly split bill :-)
-K.T.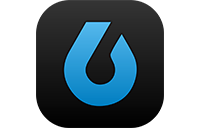 ---
03:37 pm
CRMNEXT – http://www.crmnext.com/ – @CRMNEXT – Joseph Salesky – CEO & Ed Ponte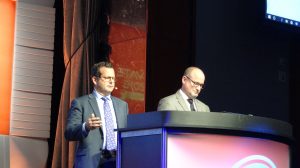 Customer Action Center that eliminates screen hopping and allows associate to be more effective for customers.
20% of customer interactions are assisted. With CRMnext, replacing a lost card or request a new pin is a one button process. Bi-directional integrations with over 100 systems. Drag and drop functionality. Great for the associate and the customer. 98% closer rate on leads.
-K.T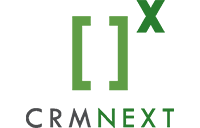 ---
03:30 pm
GoodData – http://www.gooddata.com/ – @gooddata – Blaine Mathieu – CMO and Chief Product Officer & Marco Mankerious – Senior Sales Engineer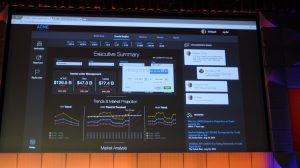 Data and Analytics are a profit center rather than something that just needs to be managed. Turning Data into Insight and further into Action. With GoodData can productize the data and more.
Demo: A Wealth Management Company (ACME)– GoodData can embed analytics directly in ACME's dashboard. Visualizing data for trends and market projection, visualize data in different ways. Includes a customer health meter, ACME;s scores compared to scores of other companies. Built for people who just want to make better decisions and get more value out of their data.
Data to insights to action.
-K.T.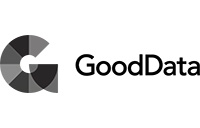 ---
03:24 pm
Bankjoy – https://bankjoy.com/ Michael Duncan – CEO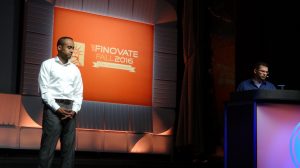 Provides mobile banking to banks and credit unions.
But came here to talk about BankJoy API –Which provides advance banking out of the box. Their API is already integrated in a few core systems and other fintech necessitates.
Demo: voice conversation with Alexa, able to ask bank account balance, block cards, pay bills, send money to friends.
-K.T.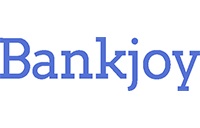 ---
03:18 pm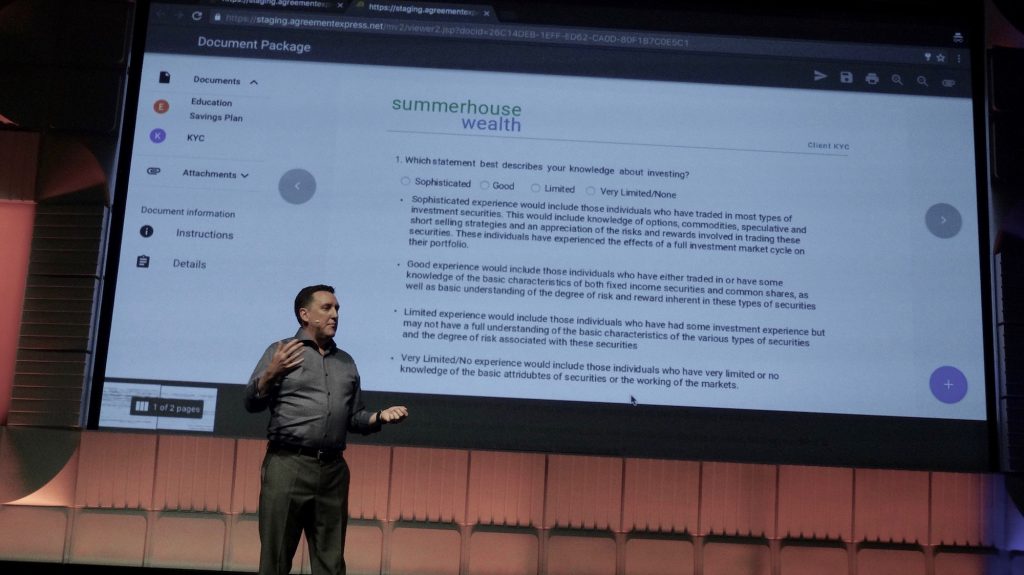 Agreement Express – http://www.agreementexpress.com/ – @agreexp – Mike Gardner – CEO & Andrew Grocholski – Account Executive.
Launching MountainView 2 – Transforming Onboarding that handles expections so easy.
Demo: 5 Use cases centering around an Advisor (Andrew) who met with customer who opened a new account. Andrew just needs to review the account and forward on to compliance for their review. Andrew can snooze until Compliance has done their work so his workspace is not cluttered. Andrew can open multiple accounts for a customer at once when he notices changes and updates.
Even if an license is about to be expired, the notification will reach Andrew and he can alert his customer to update. Another use case presented about handwritten form that is scanned in – agreement express can mange that one too.
-K.T.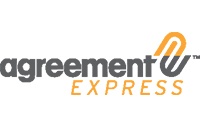 ---
03:11 pm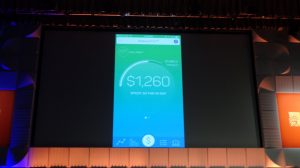 Moven – https://www.moven.com/ – @getMoven
Provides you a tool where you can engage, acquire and grow customers. First step, add all financial information. User can add accounts and turn accounts on and off. Consumer has a complete view of the financial information.
Once you understand where you are, Moven calculates a spending path based on historical data and judge transactions against that. User friendly, easily digestible bites. Lots of focus on UI and details on colors. Kind of like Mint but for the Financial Institution but with a greater emphasis on real time.
They are very focused on real time and real time receipt. Reminds me of Amex real time alerts.
-K.T.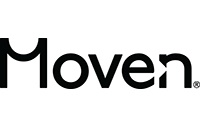 ---
03:04 pm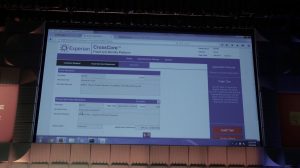 Experian Fraud & Identity – https://www.experian.com/decision-analytics/identity-and-fraud/fraud-and-identity.html – @Experian – Adam Fingersh – GM and SVP, Fraud and Identity Solutions & John Sarreal.
Organizations need to be quick to respond to emerging cyber threats. They are introducing CrossCore – First smart plug in play fraud and identity platform.
Demo: Bank application form. Back- end workflow implemented. The consumer then sees that the application is referred for review.
The bank can login to the platform where bank can see the transactions and how transactions are referred as well as dive deeper.
You can also configure the system to invoke one-time password for the bank's workflows for medium risk. If you do this and go back to the demo, and fill out the same form. The system now evaluates the risk and instead of referral screen, shows that a one-password can be sent to a mobile device and then consumer can enter it as opposed to waiting.
-K.T.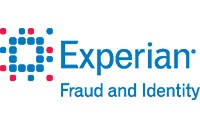 ---
02:55 pm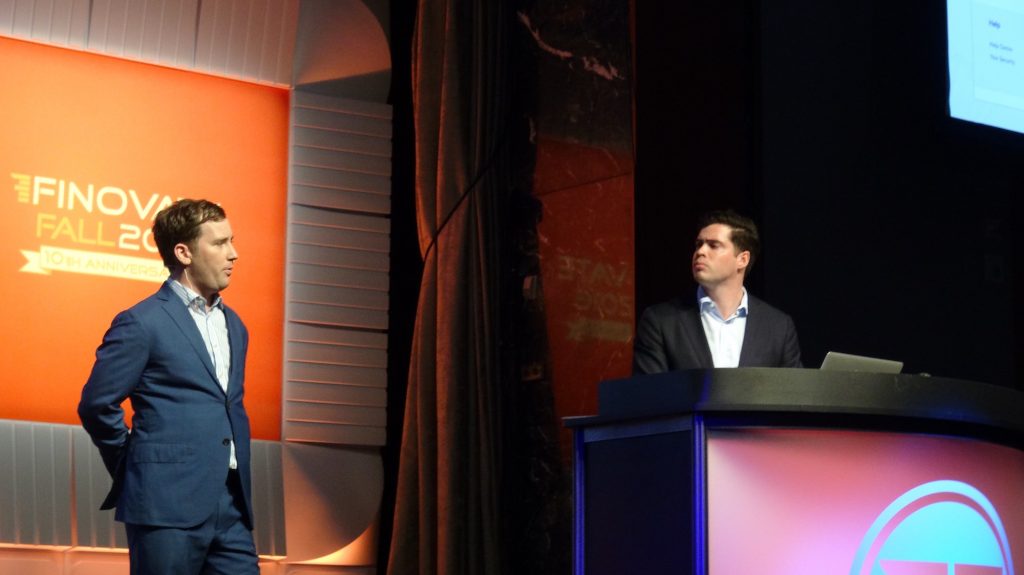 identitii – https://identitii.com/ Nick Armstrong – Co-Founder and CEO
Their first Finovate. "Know your Transaction" know your customer is no longer good enough. Unique identifier to each transaction that they call the identity token.
Demo: Bank needs to investigate a payment which could take days. Their application is middleware. identitii makes payments safer and faster.
Built a workflow for the bank so the bank can approve payment and see all compliance and tax information. Also a pretty good customer experience.
Trial of tech launching with Swift in November.
-K.T.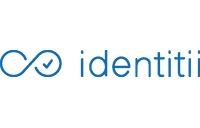 ---
02:29 pm
---
02:17 pm
Time for a short break; see you in about 20 minutes.
William
---
02:14 pm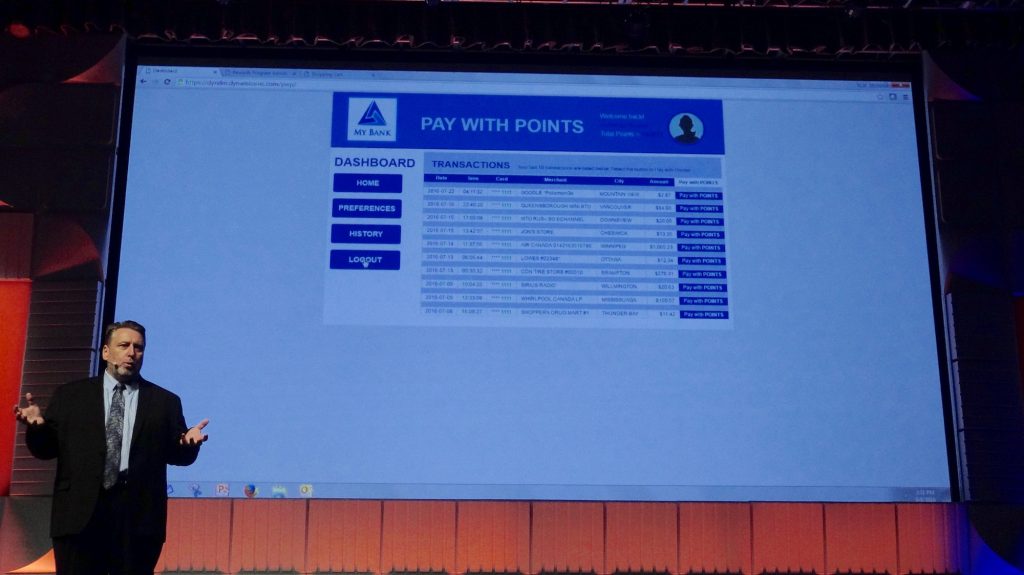 Dynamics – https://www.dynamicsinc.com/ . Jeff Mullen, CEO usually presents at Finovate (13 times) but he's not here today and I don't know why. These folks have raised a TON of VC, from CrunchBase: Total Equity Funding – 0.7M in 3 Rounds from 4 Investors, Most Recent Funding, M Series C on December 8, 2014.
Their technology is basically a card with a built in computer that lets the holder to change a credit card to a different type of credit card, or perhaps even a debit card. I think cards from Dynamics ARE big in Canada. Launching payment points platform today (showing a back office screen). Showing rewards portal with "Canadian Tire". Perhaps there is a big bank in Canada that has embraced their technology. Showing mobile "pay with points" which I think is browser-based on the mobile phone. "Silver Fusion Retail Outlet: Where Snowbirds Shop". Man, everything they have shown, whether it's Tim Hortons or Canadian Tire it's all about Canada even though Dynamics is based in Pittsburgh.
William

---
02:06 pm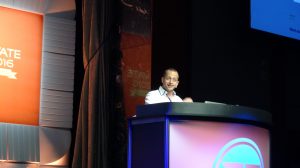 SaleMove – https://www.salemove.com/ – @SaleMove – Daniel Michaeli – CEO. Getting ready to show sites that have used SaleMove and deployed quickly. Three types of interactions with clients digitally. Showing a computer-based portal with a financial dashboard and connecting to a financial planner via video in the dashboard/co-browsing. It's looks pretty cool. "Journey number 2: the white glove phone call." I'm not sure what this is but it looks like the system detects I'm a current insurance customer and the option to click to call a real person to talk about a new insurance product. Third journey, connecting digital, social and more. Showing Twitter complaint and how a consumer can click on a specific problem and a video window pops up and the CSR can see what the consumer is seeing. I can see this could really help. We are doing a refi on our condo and I had to use GoToMeeting to show our FI's mortgage lender how to find and use the documents we uploaded on THEIR system because the loan officer didn't know how to use the system. I didn't know the system either but I could figure it out.
I liked this demo. More FI's need this.
William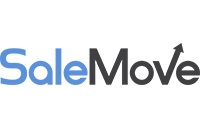 ---
01:59 pm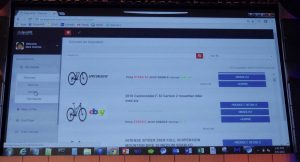 InSpirAVE – http://www.inspirave.com/ – @InSpirAve. Om Kundu and Mark Krofchik. "What do people aspire to purchase?" Integrated with major retailer API's like Amazon, eBay, Best Buy and several other aspirational brands. Showing a computer responsive browser-based platform. but the company has a mobile app in development as well. Most PFM solutions come from a bank-oriented side; this seems to be taking the model from both the retailer and the banking side. Personalized savings plan (good), using various savings accounts and how much people need to save to reach their goal. The network lets the user ask family and friends to HELP the user buy something.
I've heard that financial planners are having a hard time getting Millennials thinking about retirement but instead focus on short-term financial goals – homes, vacations, etc. As always, how does this company make money? InSpirAve is transparent pay-for-performance model where we create incremental revenue for retail and financial institutions.
William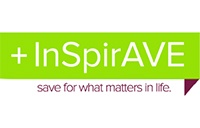 ---
01:52 pm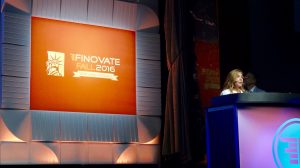 Zenmonics – http://www.zenmonics.com/ – @Zenmonics. Chris Siemasko and Tracey Mowday-Dunlap. Charlotte, NC-based tech company founded eight years ago by a 14-year FinTech veteran from FIS. Partner with Geezeo. Showing iPad demo (which might be a first for today). Started the demo speaking about Omni Channel banking. I'm not quite getting their value proposition and I've seen these folks at Finovate in the past. Back in 2013 this was their company stats: HQ Location: Charlotte, NC. Founded: May 2007. Product Demoed: mobileBanker. Product Launch: September 2013. Metrics: Private company, 100% owned by Founder, approx. 200 employees, & M-M annual revenues.
I suspect they do (or have done) a lot of work for Bank of America since they are based in Charlotte. I'll have to learn more.
William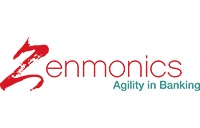 ---
01:44 pm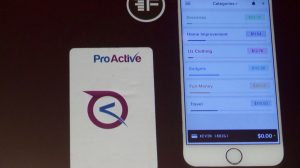 ProActive – http://proactivebudget.com/ – @proactivebudget. Ryan Clark – Founder and Ross Jardine. Showing cash envelopes as an example of a great budgeting system. Both money management and helping consumers to save (and have access to emergency funds) is vital to our economy. They are now showing "cashless envelopes" via a mobile app. "Think" before you spend. This looks like a good mobile app and I want more companies like this to succeed. At the same time I haven't seen anything (yet) that is not being offered by other providers. Now showing "Require Partner Permission" before something is being spent which is smart. I am REALLY lucky as my wife handles all our family's finances so it's not something I've had to worry about. Good use of humor in their presentation. How does ProActive make money? "ProActive works just like cash." Is it connected to someone's primary financial institution? How does it work with credit cards (which in my experience is rarely linked to our bank's DDA). "Bolt on to your bank card and can create a custom integration.
William
Update: ProActive is first & only to require a choice before spending. No other app does that.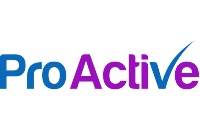 ---
01:37 pm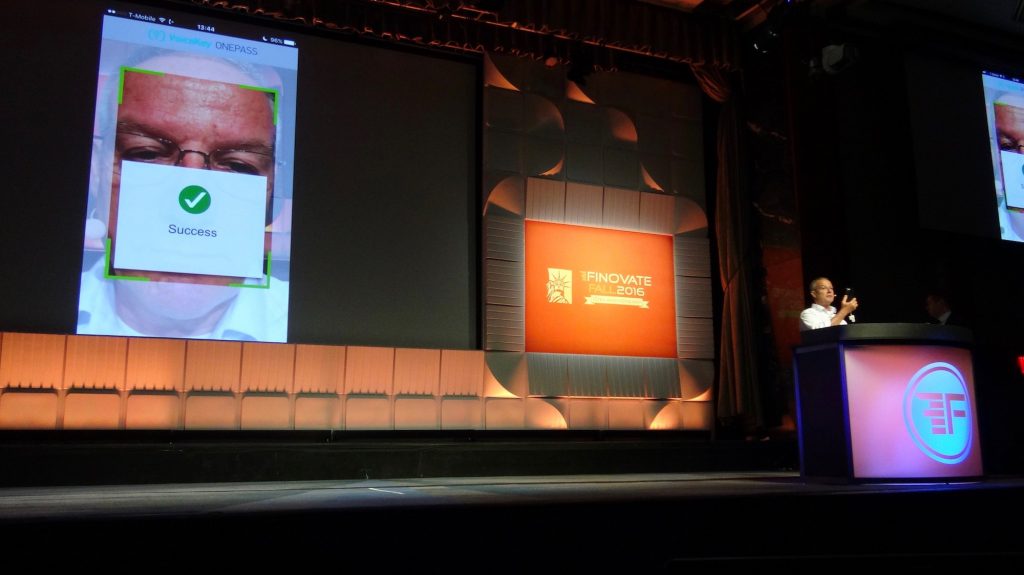 SpeechPro – http://speechpro-usa.com/ – Phil Shinn – CTO. U.S. operation of Russian-based company. Some of the best voice and handwriting recognition technology has come from sciences from Russian; some still there, others that have relocated to Israel and other countries. If you want to know why shoot me andemail at William@williammills.com .
Two steps in the process; enrollment (about a minute) using a drivers' license as an example and now showing a voice enrollment. I like this kind of approach; it seems like EVERY DAY you read about some site where everyone's username and/or passwords are hacked. Why not have everything with face or voice recognition? I think the time is now. This is kind of interesting: Wells Fargo mobile biometric authentication application wins banking industry award
http://speechpro.com/media/smi/2016-04-04
William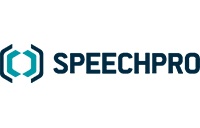 ---
01:28 pm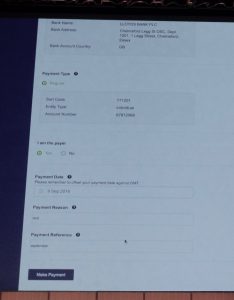 Currencycloud – https://www.currencycloud.com/ – @currency_cloud John Hammond and Thanos Bismpigiannis London-based company is "Reimaging how money flows" Compliance and legacy structures are the challenge. Boy, that's the truth. Customers include banks, PSP's and others. Showing a customer going online via their PC browser to make a payment by buying currency and I assume sending to someone else in a different currency. They have done billion in transactions and don't charge for the transactions. How do they do that? Now getting ready to show the experience from the recipient view.
According to CrunchBase they have raised million in VC.
Total Equity Funding
$ 35M in 4 Rounds from 7 Investors
Most Recent Funding
$ 18M Series C on June 23, 2015
From their web site:
We want to create a better tomorrow. And we'll do it by re-imagining the way money flows through the digital economy. We started our journey in 2012 with this thought and it's helped us set our sights on our destination: creating a fairer, freer flow of wealth worldwide, challenging the status quo that has slowed and suppressed economies and entrepreneurship in the past.
William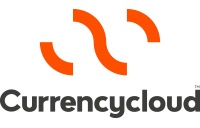 ---
01:21 pm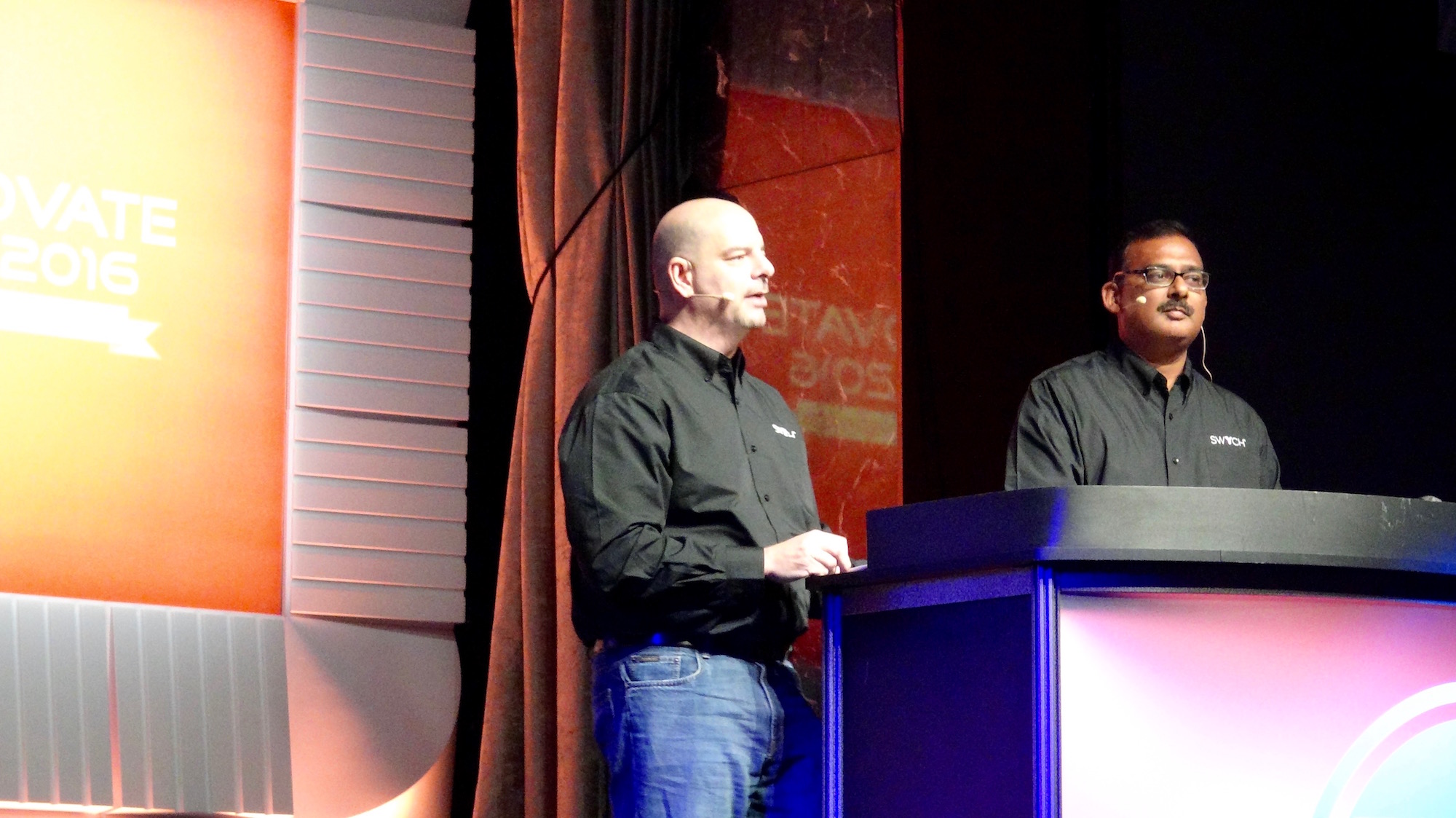 Swych – http://goswych.com/ – @GoSwych Robert P. Sabella and Deepak Jain. Another Texas-based payment tech company. Besides Georgia, Texas seems to be a hot area for FinTech companies.
Easy mobile to gift card app. Unveiling today the "gift bot", which I suspect means you can send a gift card from your Facebook messaging app. I've always wondered when gift cards will move more online; so much of it today is still the rack display at CVS, Walgreens, Walmart or other stores offline. I'm interested in seeing how the recipient receives the gift card. The recipient can switch from the card they got to the card they want. Like a Lowes card to an iTunes card. Do both parties have to have the Swych app? I'm thinking so. It would be even better if it integrated with the retailers app (which they may be doing). I like it; I need to learn more about what they are doing as it's the right direction from offline to online.
From their web site: Swych's patent pending mobile gifting platform enables users to send "Swychable" gifts from their mobile device that can be instantly redeemed for electronic gift cards of more than 90 popular brands. Swych users can instantly buy, send, regift, upload, Swych and redeem gift cards conveniently from their mobile device. Swych is a private company funded by seasoned angel investors from the banking, financial services, payments, gifting, telecom and enterprise computing space. Swych's headquarters are in Plano, Texas with offices in San Francisco, CA.
Swych was formed in 2015 by serial entrepreneurs, Deepak Jain and Robert Sabella. Product Development and Operations are headed by Anu Shultes who is a well-known and highly respected gift card industry expert. Marketing is headed by Stephanie Barrueto and Product Engineering by Linda Yang.
For more information please visit www.goswych.com
William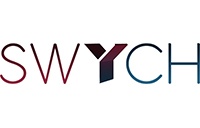 ---
01:13 pm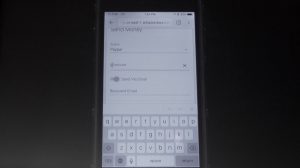 ModoPayments – https://modopayments.com/ – @ModoPayments – Bruce Parker and Aaron Wilkinson. I've seen these folks before; good use of humor (magic) in the beginning. Showing an API call for a real use case. This is hard core, back office stuff, live today. Getting ready to show dashboard in their core system. I think this is pretty cool but they are doing so much stuff it's a bit hard to follow. I think they do
so many things it's tough in 7 minutes to show the WOW behind what they do. I like it, it's just a bit complex for a short demo. Partner with InComm and others.
From their web site: Modo provides a COIN® operated Digital Payments Hub that connects new digital experiences to payments systems worldwide. Modo's patented COIN® transaction takes monetary value from just about any source, and can deliver it to just about any destination, without requiring partners to modify their systems. Truly a 'shipping container for global payments', the Modo COIN® simplifies the complex world of payments in the digital era.
Recent coverage about new VC: https://techcrunch.com/2016/02/18/digital-payments-startup-modopayments-raises-2-million
William

---
01:06 pm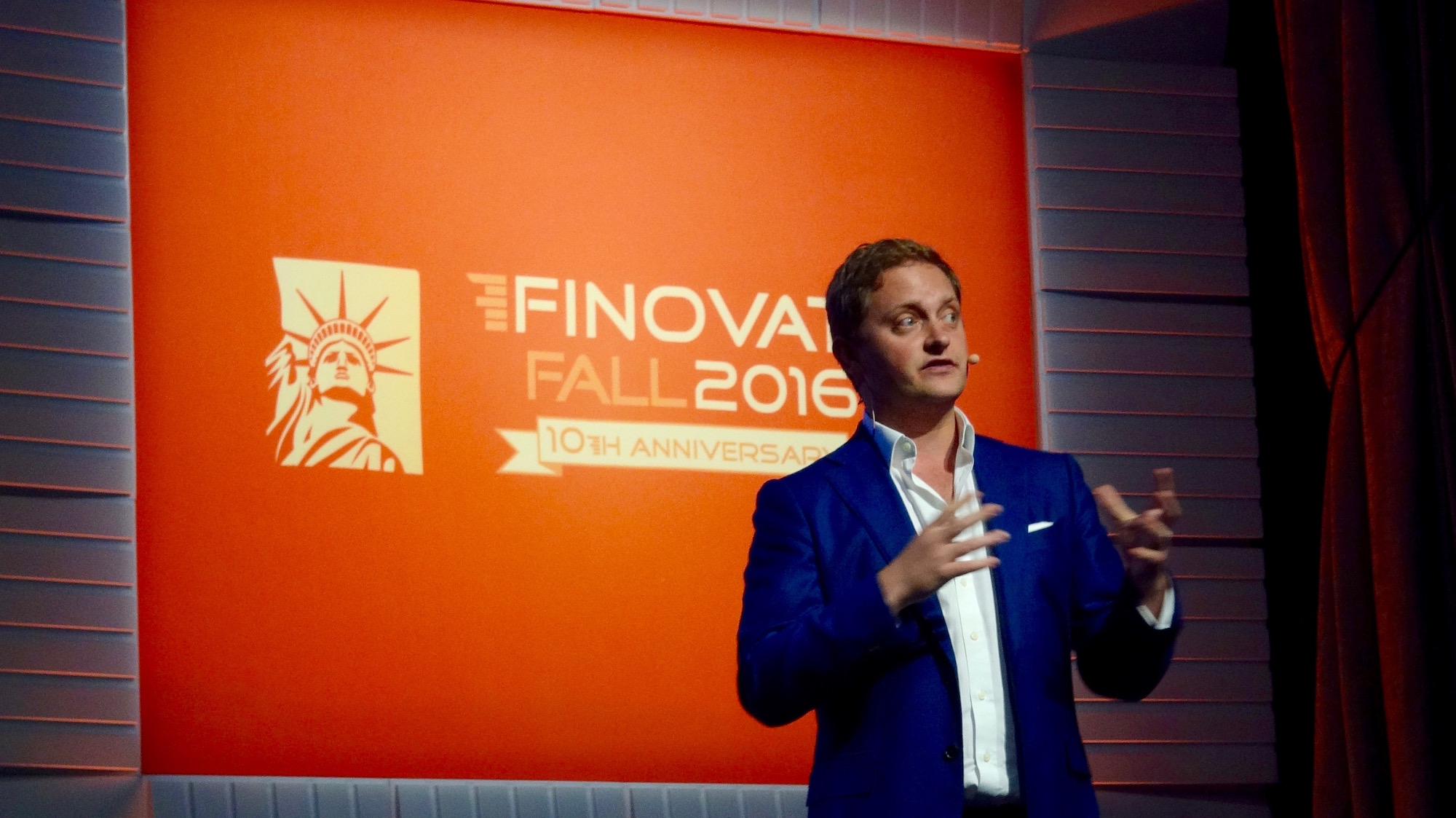 Featurespace – https://www.featurespace.co.uk/ – @FeaturespaceLtd – Matt – Founded at Cambridge University. About to show use case on credit card fraud. Looks to be a UK-based horizontal company with FinTech as a PART of what they do with their analytic platform. Now being used as a tool for fraud detection across channels. Interesting demo of how their fraud detection can be used to create a score to anticipate/prevent mobile fraud. Pretty cool real-time mobile fraud demo as the data is entered you can see how social engineering can get folks to change their behavior to accidently be a victim of fraud.
From their web site: Featurespace is the world leader in Adaptive Behavioural Analytics – delivered via the machine learning ARIC engine to monitor every individual customer in real-time. Our unique ARIC engine has many applications and is having huge impact on fraud prevention and customer management. Organisations and merchants in Financial Services, Insurance and Gaming are using Featurespace to catch new fraud attacks as they happen, accept more business and reduce operational costs.
William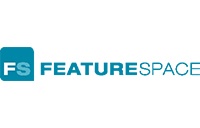 ---
12:57 pm
It's almost SHOW TIME for the first of two afternoon sessions.
---
11:52 am
Thats the end of the morning sessions. Time for a break we will be back in 1 hour. Thanks!
-K.T.
---
11:49 am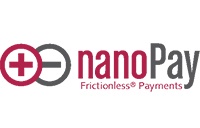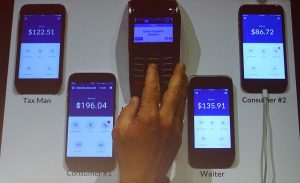 nanoPay – https://nanopay.net/ – @nano_Pay – Laurence Cooke – Simon Keogh.
Working with Banks and financial services partners to build fast, scalable and secure payments. MintChip platform.
First Demo – How to pay multiple parties simultaneously and settling in real time as well as splitting the bill afterward. The consumer can use their phone over the restaurants portable terminal and pay their bill. In real time the tax man received their payment and the waiter has received their tip. Next, splitting the bill by selecting on your phone. This looks similar to the ride share feature on uber where you can just select the person. 2nd person authorizes payment with touch ID. And your done!
Second Demo – Showing recurring payments on desktop. For example, when consumer gets their monthly cable bill, mintchip will send a notification (to the phone) where you can pay in full or in part.
-K.T.
---
11:42 am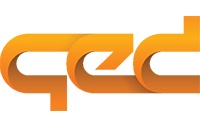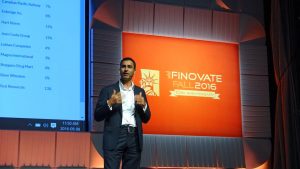 QEData – http://www.qedata.io/ – @QEData – Vibhu Bhan.
Demo: Mirai
Prospect (CSI) and we need to look at net Cashflow. Mirai allows you to drill down to the receivables. Left side is actual client behavior, right side is actual client behavior.
When you look at data set, the cycle repeats. The receivables show that the majority of times, the clients are paying late. Drill down to clients – we predict that this same client will improve their payment behavior in the near future. Showing very powerful predictions.
-K.T.
---
11:37 am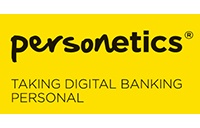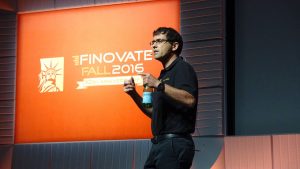 Personetics – http://personetics.com/ – @personetics
Help customers manage their finances.
Taking analytics and putting on top of conversations. Makes it much better for end customer.
Demo: My bank is promoting new MoneyCube bot. So the customer signs up for the service, and finds it on Facebook where they connect. Then they connect the bank login. Now, MoneyCube converses with customer via the Facebook messaging app.
A few days later, after going out to a restaurant, MoneyCube sends a message about the customer's finances and give s the customer advice which is actionable. MoneyCube also collects customer feedback.
A few days later, the customer sees an iphone and would like to buy it. So they ask MoneyCube if they should buy it. MoneyCube checks cashflows and gives the iphone a goal where it monitors the customer's finances and it looks for opportunity to save.
This is an interesting AI conversation via facebook. How safe is this? I know my mother would never want to discuss her finances via Facebook. Who is the target market?
-K.T.
---
11:27 am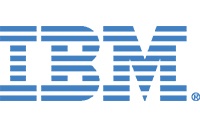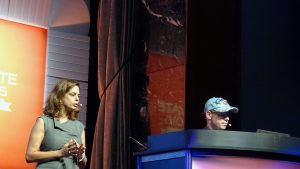 IBM Security Trusteer – http://www-03.ibm.com/security/ – @IBMSecurity – Ayelet Shomer – Shaked Vax.
How can you preserve the digital user experience?
Showing Phishing Scam. They are seeing a huge spike in the use of mobile malware.
Demo: Showing gmail where it notifies the consumer that the bank account may have been compromised and needs to be locked. This is a typical phishing email where the link takes the consumer to their bank's account but user doesn't notice the different URL and they enter all of their information including their one-time password which is stolen.
When scammer get access to the account, they try to transfer funds but see error message where the bank sees suspicions activity. So scammer uses Remote access tool to take over the consumers computer. This doesn't work either! The bank's software still blocks it even though they have all the logic and the one-time password that the consumer unknowingly gave out. That's a pretty advanced way to deal with phishing scams.
-K.T.
---
11:21 am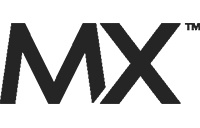 MX – https://www.mx.com/ – Ryan Caldwell – Matt West
Oh MX is up now. They have won many best in show awards at Finovate over the past few years. MX allows banks and credit unions and fintech start-ups to better serve customers to collect and act on data. They are next gen aggregation. "Largest provider of aggregation in the world" Really? That's a pretty big statement.
Showing comparison of the MX to the 2nd largest – where data is not user friendly. MX provides clarity with categorization. Very cool UI with moving bubbles.
Cash flow analysis -. Old school platforms just show and old sad calendar, so MX they show all recurring transactions which are automatically classified which are pulled into an MX interface.
Launching PowerSwitch – User can see notification where they can get more points or awards if they used your credit card on platforms like Netflix, amazon, itunes, etc. MX goes into Amazon and automatically puts your credit card to the top of the wallet for the customer's Amazon account.
-K.T.
---
11:11 am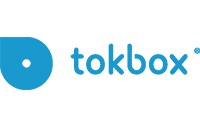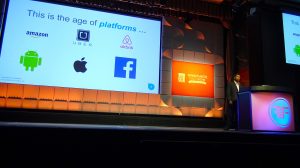 TokBox – https://tokbox.com/ – @tokbox- Badri Rajasekar – SVE Engineering and CTO.
"Why should you care about real time communications when it comes to digital experience? What is the best way to deliver those communications for your visitors experiences?"
Wait, are they using a PowerPoint? Is that allowed?
Tokbox features include 2 factor authentication, co-browsing and collaboration, secure recording and multi-party calls.
Demo: Presenter playing the financial advisor with client in a kiosk (the other room)– Video conversation. Can record the call for regulatory purposes or training purposes. Can share screen. Can make marks on the screen to show what client should do.
-K.T.
*Update: Slides are not allowed but he was a last minute addition and he only had 2 days to prep.
---
11:03 am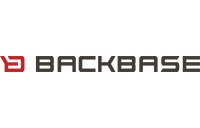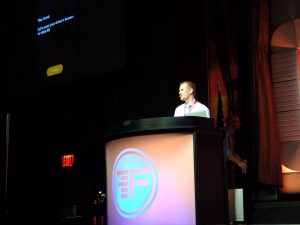 Backbase – http://www.backbase.com/home – @backbase – Jouk Pleiter – CEO – Tim Rutten – Presales Engineer.
Specializes in digital banking platform. Announcing new onboarding solution that can be executed in 60 seconds. Origination and onboarding is currently very difficult. They are here to solve it. I am here for it.
Using conversation dialogue instead of form. This is interesting, I like it. It's humanizing the process a bit. Showing how to upload ID on mobile device. First scan QR code, automatically populates app to upload ID. Standard, taking a photo of ID front and back. Then to verify it is really you, the app asks to take a selfie.
I really do like the dialogue feature as opposed to the standard forms. This is available even in the app. Sort of looks like a texting conversation.
-K.T.
---
10:57 am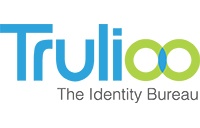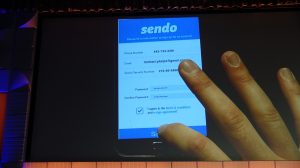 Trulioo – https://www.trulioo.com/ – @trulioo- Anatoly Kvitnitsky – Director of Corporate Development.
Global identification verification platform. Verify people across 50 countries using data marketplace.
Peer to peer money transfer business – showing mobile new user coming on board. New user name is Ryan Lochte. Nice. App is integrated with Trulioo – Ryan was not approved! So, when pulling up the back-end info on the desktop, we can oversee the information. The desktop shows exact fields that were not accurate. Apparently Ryan was not honest in his application and Trulioo "Caught it."
Next user is Michael Phelps who is entering in his info. Michael is approved. Looking at Trulioo back end- all data is accurate.
-K.T.
---
10:53 am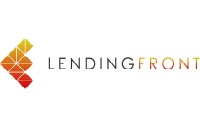 LendingFront – http://www.lendingfront.com/ – Dario Vergara.
Command center for small business lending. Demo – processing 1 application as an underwriter. Everything I need to make a credit decision. I can interact with applicant and give them multiple offers. Showing information screen where they connect to any credit Bureau. Can also look at social data. Lots of info with maps, street view, graphs, etc. They also look at cash-flow data.
A customer gets and email with a link and see the offers that the bank has given them. This triggers activity and lending platform. How is this integrated with everything else the lender is using?
–K.T.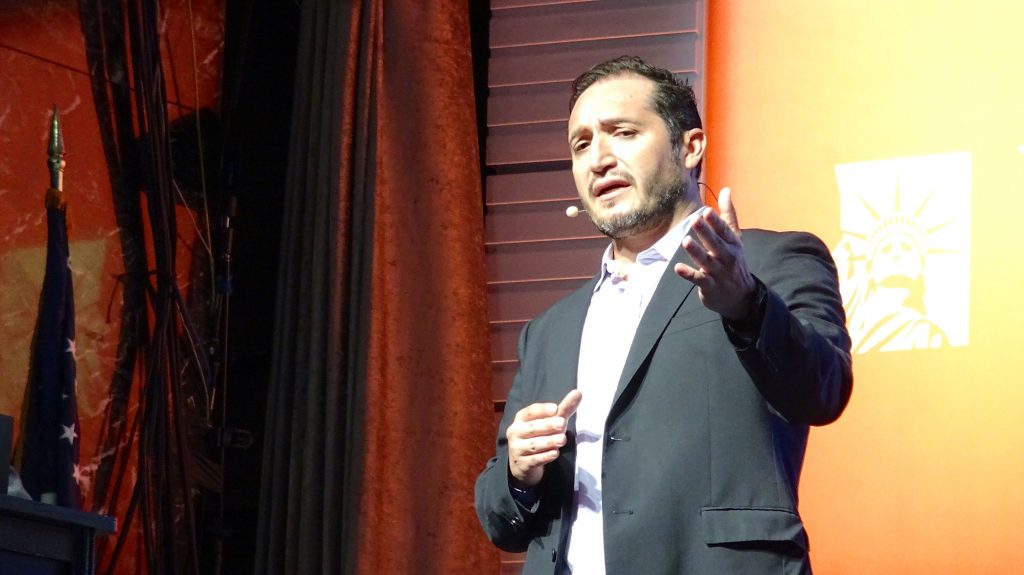 ---
---
10:47 am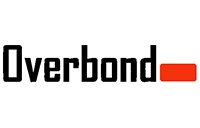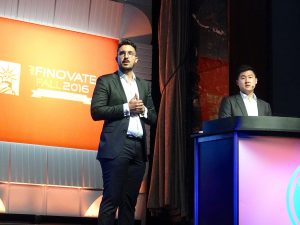 Overbond – https://www.overbond.com/ – @overbond – Vuk Magdelinic and Han Ryoo.
All large corporations need to raise money in the bond market. Overbond allows them to access dealer and investor network directly. Investors telling us inundated with phone calls from issuers. Process is just not competitive and transparent enough. Process hasn't changed in 50 years. The solution – Overbond. Simplifies all stages of bond.
1 – better relationships
Showing online where you load your investors and provides analytics with recommendations. Changes in investment behavior is shown real time.
2- digital prices discovery
"All about price discovery" – Launching their new module. Seamless and smart interactions. Investors can seamlessly express interest in real time. Issuers can borrower confidence.
3 – robust origination workflow
Populated real time. (have we reached #Finovate Bingo yet?)
Execute a robust deal with low cost, lower risk, and a happier investor all while being transparent.
K.T.
---
10:08 am
Time for a 30 minute break. We'll be back at 10:45am EST.
William
---
10:07 am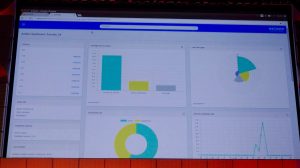 Consdata – http://www.consdata.com/ – @Consdata – Maciej Olenjniczak – Head of Sales and Michal Stolarski. Going to show how their used their technology to help integrate various Polish financial institutions. Showing example of web-based credit card application. Boy, the Chrome browser continues to grow in popularity with FinTech companies. I remember when it was all computer apps, then browser apps (often Safari), then mobile/browser apps and more. It looks really good on a computer, I'm wondering if it works as well on an iPad or mobile device. Showing how an FI can create new products. Now showing mobile app on an Android Device. Now that's pretty cool and a good use of humor. Good job.
From their web site: Based in Poznań, Poland, Consdata is scheduled to make its U.S. debut with its innovative e-form management system, the eximee™ Platform, eximee.com , at the September FinovateFall 2016 conference in New York. This pioneering middleware is a long term, cost-effective and modifiable onsite e-form management solution that integrates with institutional legacy systems to enhance customer interaction, conversion and retention for all financial industry verticals.
William

---
09:59 am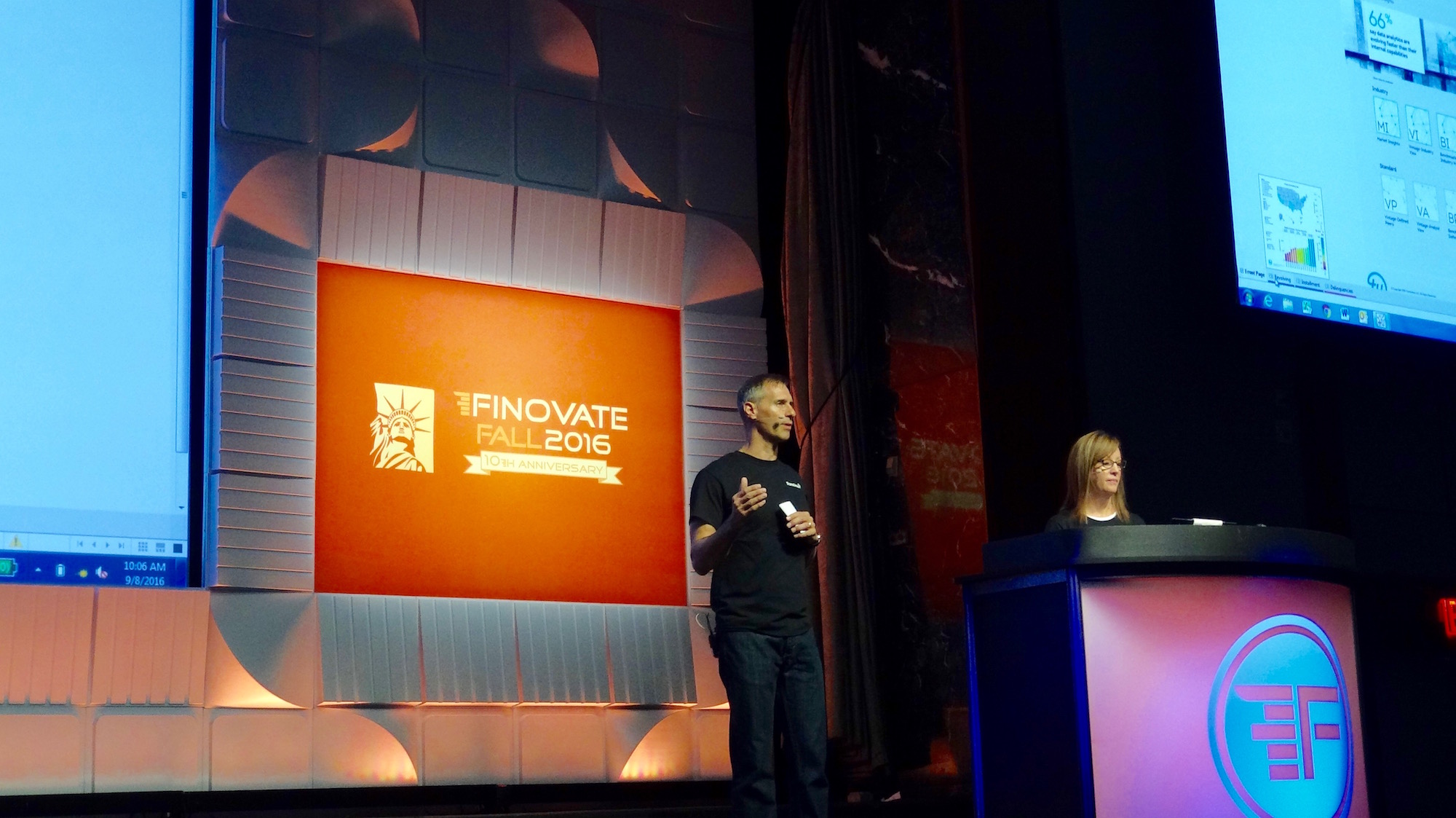 TransUnion – http://www.transunion.com/ – @TransUnion – Paul Siegfried and Ginny Gomez. "Is your company overwhelmed with the amount of data coming at your firm?" How we harness 350 billion rows of consumer data. "Data Analytics is evolving faster than their internal capabilities." Amen to that.
Now showing a dashboard (not browser-based – showing via "Tableau Reader – Vintage-Fintech Export 9-2-2016) so I'm thinking it's not real-time. It's dashboard data and looking at a specific market like North Carolina. In summary, I think what TU is showing is a platform that helps FI's and lenders to understand their data (and all industry data) easier than current offerings. It looks strong but doesn't seem to be real-time or mobile friendly but I may be mistaken.
William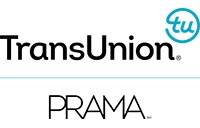 ---
09:51 am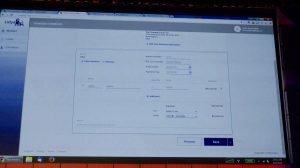 Lidya – http://www.lidya.co/#/ – @Lidyadotco – Ercin Eksin and Tunde Kehinde. "The African bank of the future." 300 million people with accounts but no scoring for financial products. First product is small business lending using machine learning. MOBILE FIRST and SIMPLE USER DESIGN. Three click design approach. Very clean and simple. Seriously, the home page on their web site has less than 12 words. Official launch date will be in October. This looks like a web-based, SaaS platform designed for small business customers, like an Internet-based Quicken for SMB's in Africa.
William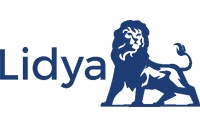 ---
09:45 am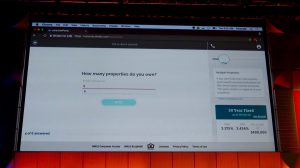 Sindeo – https://www.sindeo.com/ – @sindeo – Aimeelene Gaspar – Vice President of Products and Ori Zohar – Co-Founder and SVP Marketing with Jason. "A better way to get a mortgage" "We can get you a loan faster from a variety of lenders at a lower cost." Showing pre-qual, rates on a Chrome-based platform. 45 Lenders and thousands of loans. It reminds me of a 21 st Century version of eLoan and I bet it's pretty good. Showing how they pull a borrower's credit score. Now sending the loan to the Fannie Mae Desktop Underwriter system and then showing the borrower dashboard. Good job. Working to integrate with Yodlee for VOE and VOI.
Folks, the mortgage lending industry is at least 7 years behind the rest of the financial industry because of the great recession. Quicken Loans has invested in some cool technology and promoting the heck out of it. In the future the only competitive lenders will be the ones that invest in the newest technologies or they will lose market share to companies like Sindeo and non-bank banks.
William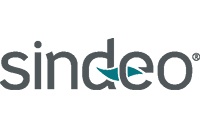 ---
09:36 am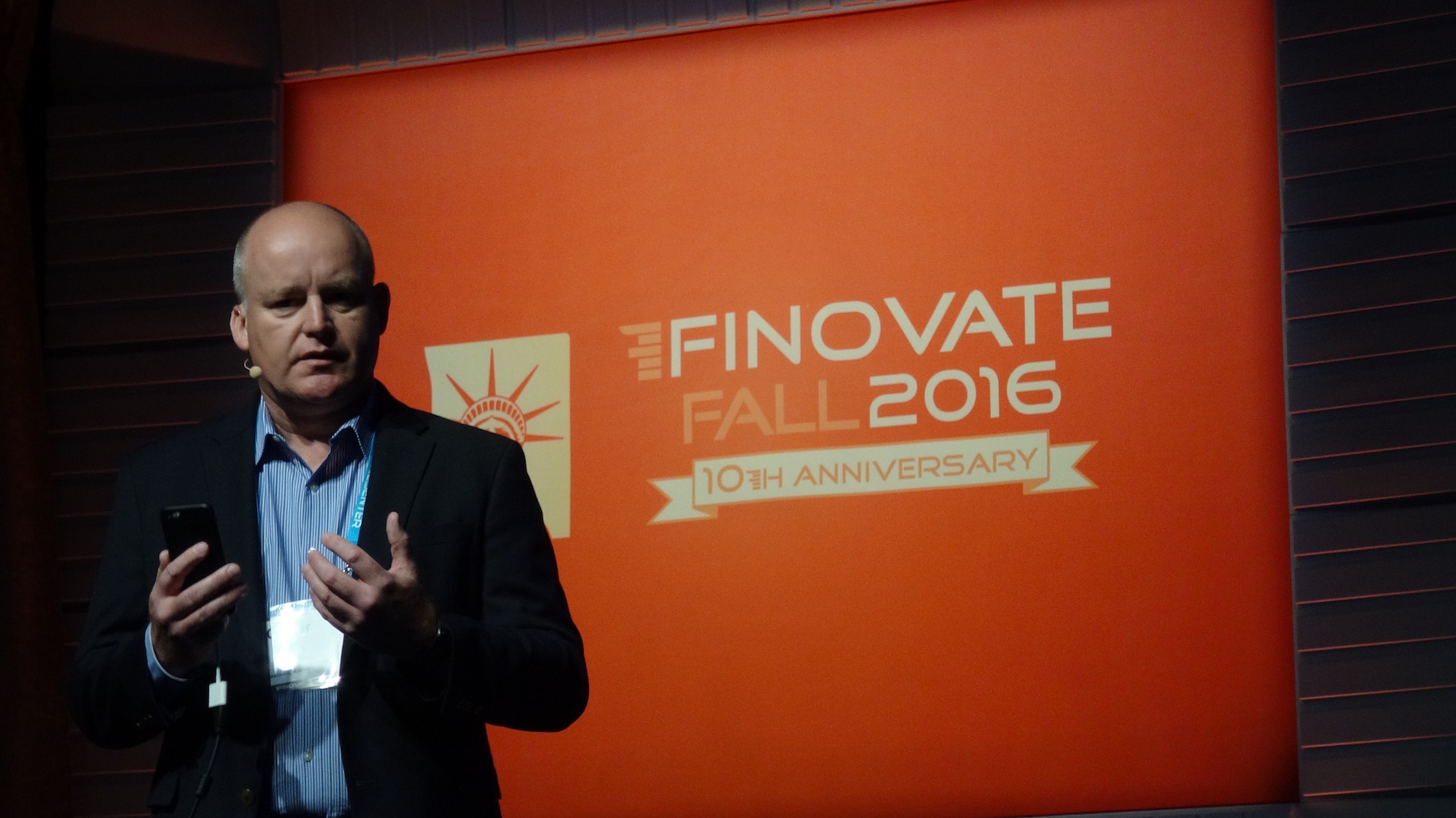 Daon – http://www.daon.com/ – @DaonInc – Conor White – President. Reston, VA-based software company that builds trust online. Getting ready to talk about two customer experiences. Biometrics? USAA is a customer and they are known as an innovator. Showing his real mobile banking account with USAA. "Human Authentication Platform". Capturing an image of his face so I think it logs you in without any username or passwords. It was REALLY fast. "People love it because it's easy" – "Also can use my voice to authenticate" This could be really important, especially related to ADA Compliance so that anyone can login to their mobile banking app by taking an image of your face or speaking a sentence for voice authentification. Now showing MasterCard Wallet integration. Very cool, good job.
William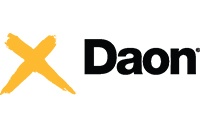 ---
09:30 am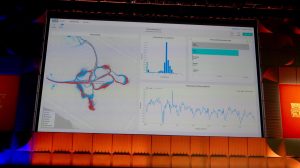 MapD – https://www.mapd.com/ – @datarefined – Todd Mostak – CEO. "How to extract data from unique map data in real time." I'm a big fan of GIS systems. "The challenge is getting and rendering data quickly."
Showing taxi drop offs in NYC which I'm assuming is near real-time. Looking to add payment type (cash vs. credit), showing increase of credit over time. Because of their computer science background and using high power render technology they can show very cool GIS and data quickly. Where do they get their data? I've been using GIS stuff since the MS-DOS days and believe we are only seeing the "tip of the iceberg" of what can be done with this type of data with the advent of GPS location data and Bluetooth Beacons combined with smart phones.
I imagine you could you use this platform to find out how a company is doing in terns of sales or usage and they are being used by hedge funds on Wall Street.
William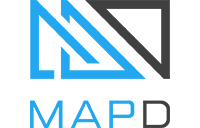 ---
09:22 am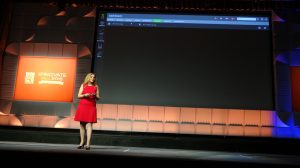 GainX – http://www.gainx.com/ – @GainXGlobal Angelique Mohring – CEO and Malcolm van Raalte. This is a very different type of demo. It's seems to be a technology platform to help all kinds of businesses, including FI's to better manage their business. It looks like they have three applications that they offer in a SaaS model. Showing first application on that helps business leaders with their goals and measurement. New product is called OpenThinking which I believe utilizes analystics to better help a business leader meet their goals. Another very cool UI, they just keep getting better and better. This company is based in Canada. I'd be interested in hearing how much of their business is related to FI's.
From their web site: Why GainX? Because Angelique experienced many of the same frustrations that Corporate Executives do today and knew that over 90% of CEOs are unsatisfied with their ROII year over year. She combined Innovation Strategy Management with cutting edge technology to create an award winning SaaS company – GainX™, used by Fortune20s, 500s, and many of the worlds largest FSIs today.
William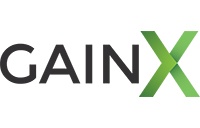 ---
09:15 am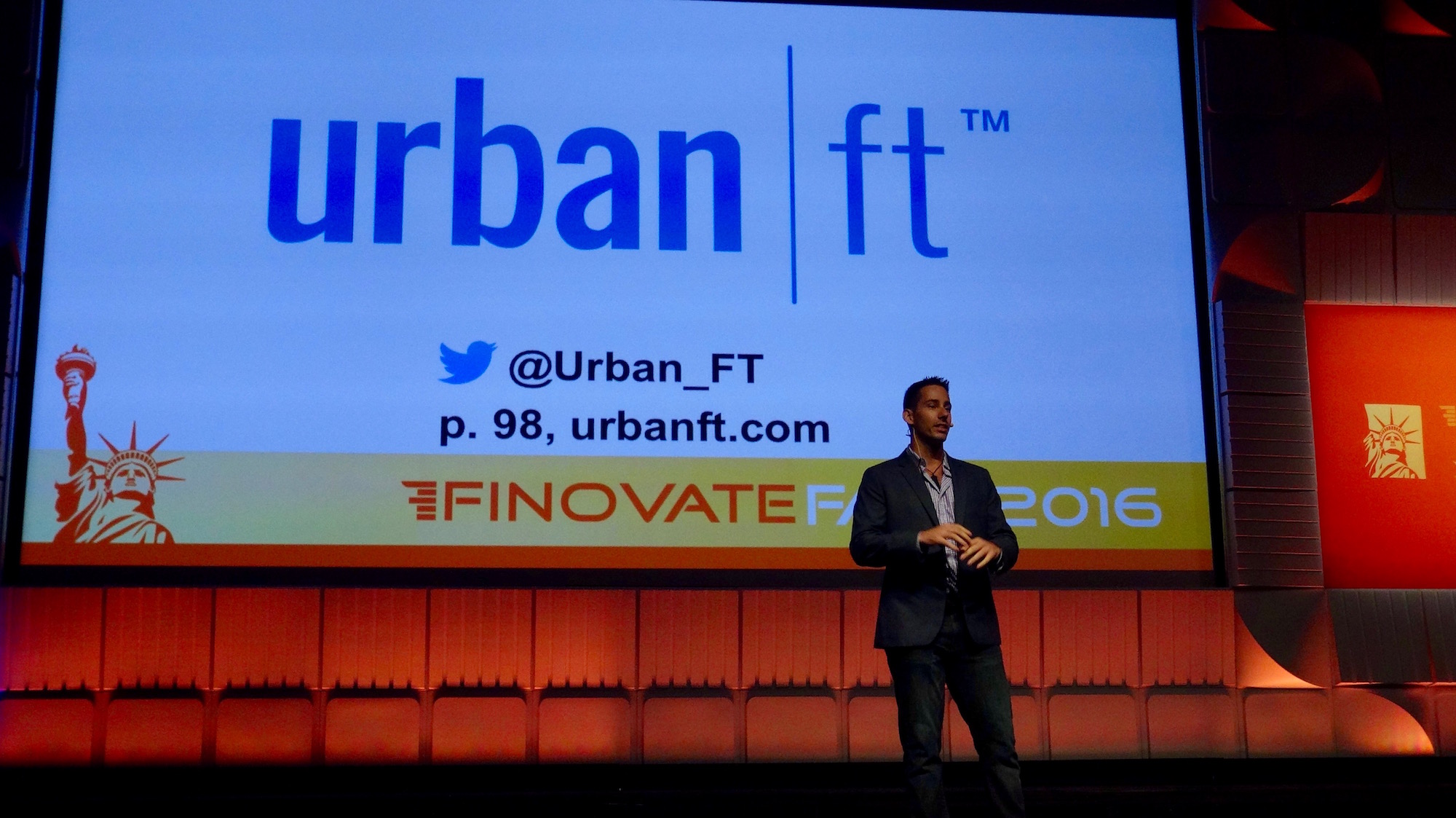 Urban FT – http://www.urbanft.com/ – @ Urban_FT – Glen Fossella an Kasey Kaplan (Full disclosure: WMA now represents Urban FT for public relations).
I've seen Urban FT present over the years and have always been impressed. This year Urban FT is presenting a platform which makes it EASY for financial institutions to quickly and easily create custom mobile offerings. Imagine a bank or credit union create unique offerings and being able to test their profitability and effectiveness in real time.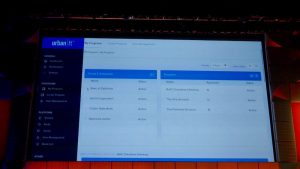 "The Urban FT Workshop" – create new programs in minutes or hours, nor days or weeks. Showing real client Banc of California, Glen taking a real app/product and push out the changes to existing users in real time. Showing Banc Of California's mobile checking functionality and now logging into the Urban FT Workshop Dashboard and changing the slogan, logo. Feed. and other elements of the bank's mobile app. Just published the app with changes
Now showing the results of the changes in the past 5 minutes. Very cool stuff. This really is the third generation of mobile banking.
William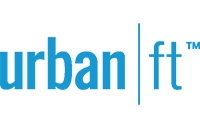 ---
09:07 am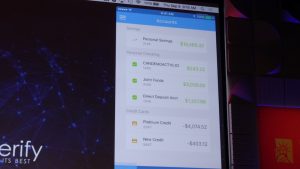 Uniken – http://uniken.com/ – @Uniken, Inc Robert Levine – VP of Global Business Development and Bimal Gandhi – CEO. "We make connecting safe" – "We make connecting safe. In two years 32 implementations we've had zeo hacks." Most companies are trying to patch holes, we solved the channel issue itself. Authenticates with perfect fidelity."
Showing how REL-IDverify is being used on a mobile banking app. It's looks fast, I'm interested in how it works. Getting ready to show authentification on a browser. The user doesn't have to go to a third party site. It looks like it's muli-factor authentification via a trusted device (like a mobile phone). Cost is pennies per user and can be deployed quickly via a variety of platforms. I'm going to have to go to their stand and learn more. WM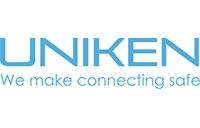 ---
08:42 am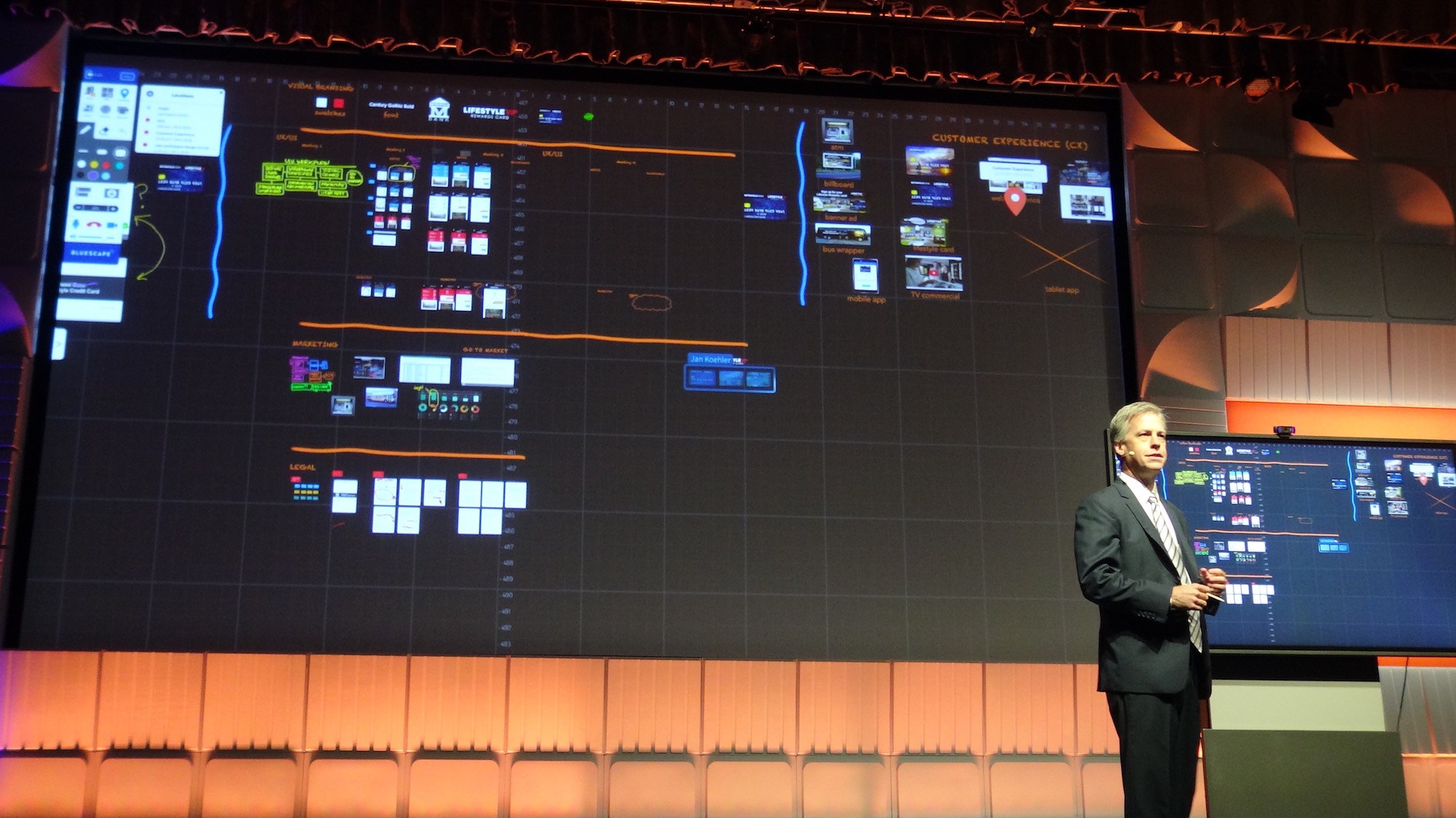 Bluescape – https://www.bluescape.com/ – @bluescaper Nicholas Brown – Vice President of Products and Matt Goodwin are doing our first demo today. It's a lot of pressure to be the first to go at this event. "Visual Collaboration Solution" – Acting as the head of customer experience at a fictional bank. Showing touch screen on a large monitor (like Tom Cruise in Minority Report).
Very slick UI but I want to see how it works. Is this an app, a platform, web-based? I'm not sure (yet). I hope we get a photo, you've really got to see how this integrates various workflows across a variety of teams/departments in a bank. Now showing a prototype mobile product design with the audio from an associate in California in real time.
From their web site : Bluescape helps companies create better products faster. Its visual collaboration platform lets design teams see the whole picture as they ideate, design, refine, and develop in the first cloud-native interactive workspace that's ultra-scalable, all-capturing and accessible from any device. Founded in 2012, Bluescape is a wholly owned subsidiary of Haworth. The company is headquartered in San Carlos,
WM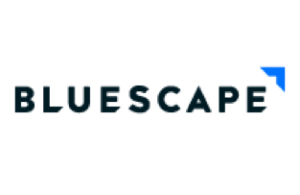 ---
08:11 am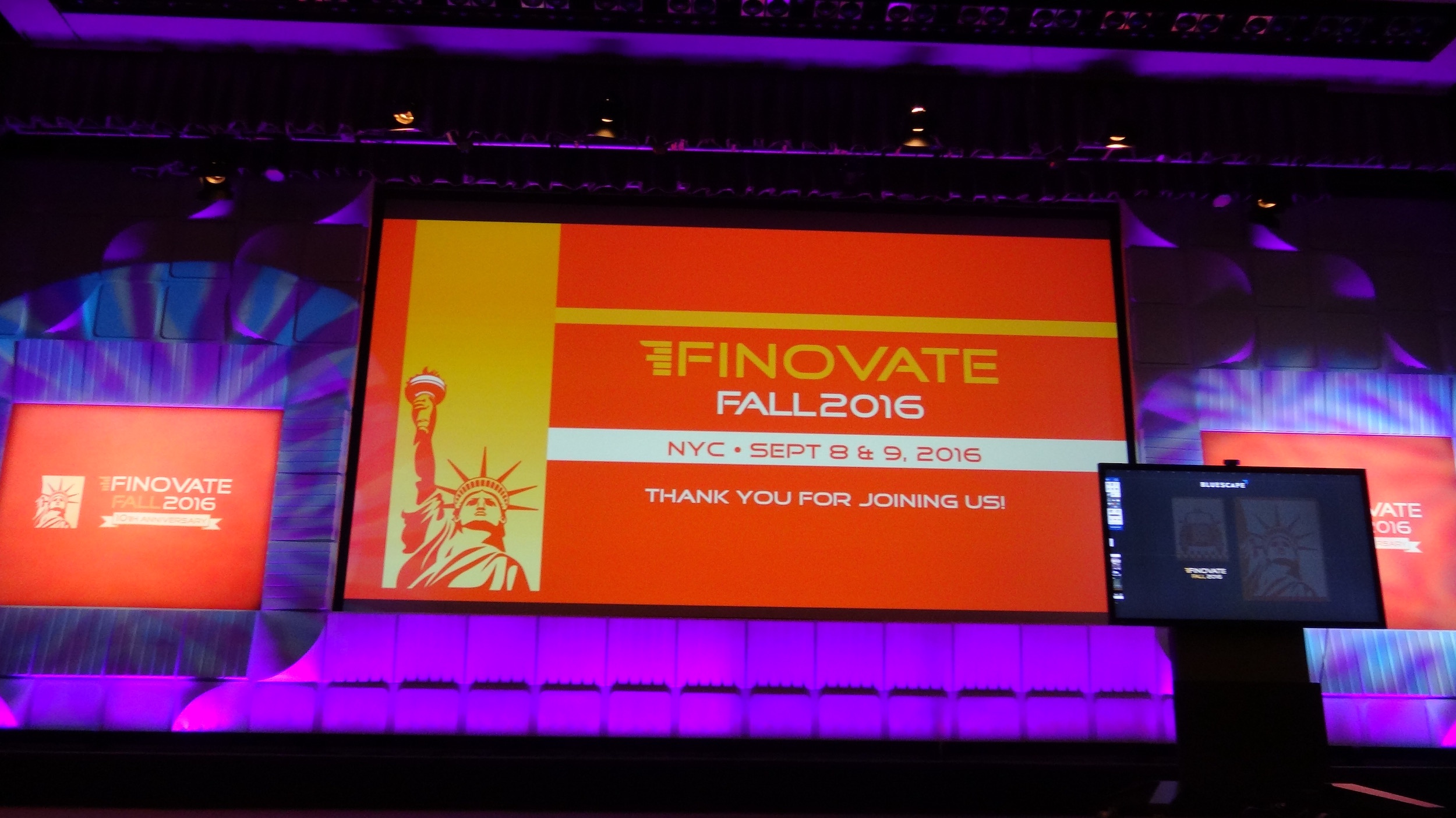 Good morning folks!
We are here at Finovate Fall 2016 in the New York Hilton on Avenue of the Americas. Except for one time, I've been to every Finovate event in the U.S. since day one. Finovate Spring and Fall are two of the three events I choose to participate because it's where we all see the most innovative solutions in FinTech. There have been many, many successes over the years as well as a few failures, (i.e. paying for transactions with Google Glass eye wear). One of the great qualities about this event is the number of key editors and writers covering this event and I'm always glad to see my friends in the financial media. They do awesome work and are vital to our industry.
Atlanta-based William Mills Agency is North America's largest public relations and marketing firm in financial technology. Our 35 employees represent more than 55 FinTech companies including more than 20 Finovate presenting companies over the years. We were inspired by the live blogging that was done at Apple events over the years and hope you enjoy our take take on the companies that present over the next two days from the front row.
If you would like to learn more about the agency we are also joined by Heather Sugg (heather@williammills.com) or feel to call/text her mobile at (954) 854-6203 to schedule a meeting or for additional information.
All the best,
William Mills, CEO
William Mills Agency
william@williammills.com
K.T. Mills-Grimes, Digital Marketing Manager
William Mills Agency
kt@williammills.com
---
07:38 am
Good Morning New York! Finovate Fall 2016 will begin in one hour at 8:45 EST. We are looking forward to a great day. Thank you Finovate! – K.T.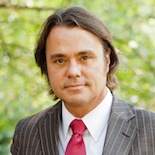 William Mills III, Chief Executive Officer of William Mills Agency is live blogging today at Finovate Fall 2016. He has more than 30 years of experience in financial technology and is a recognized leader in financial and technology marketing. He has personally advised more than 300 chief executives on marketing strategy, business development, mergers and acquisitions, company branding and public relations. You can contact him via email at william@williammills.com or on Twitter @williamemills .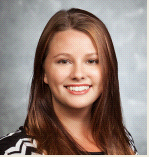 K.T. Mills-Grimes is the Digital Marketing Manager at William Mills Agency. She manages all digital and social media efforts on behalf of agency clients. K.T. also conducts the planning and day–to–day management of all related marketing activities.
As a HubSpot certified specialist, K.T. oversees all online communications including SEO, website developments and content marketing campaigns. You can reach her via email at kt@williammills.com or on Twitter @wmakt .
Download: 10 Reasons Why Fintech Startups Fail White Paper