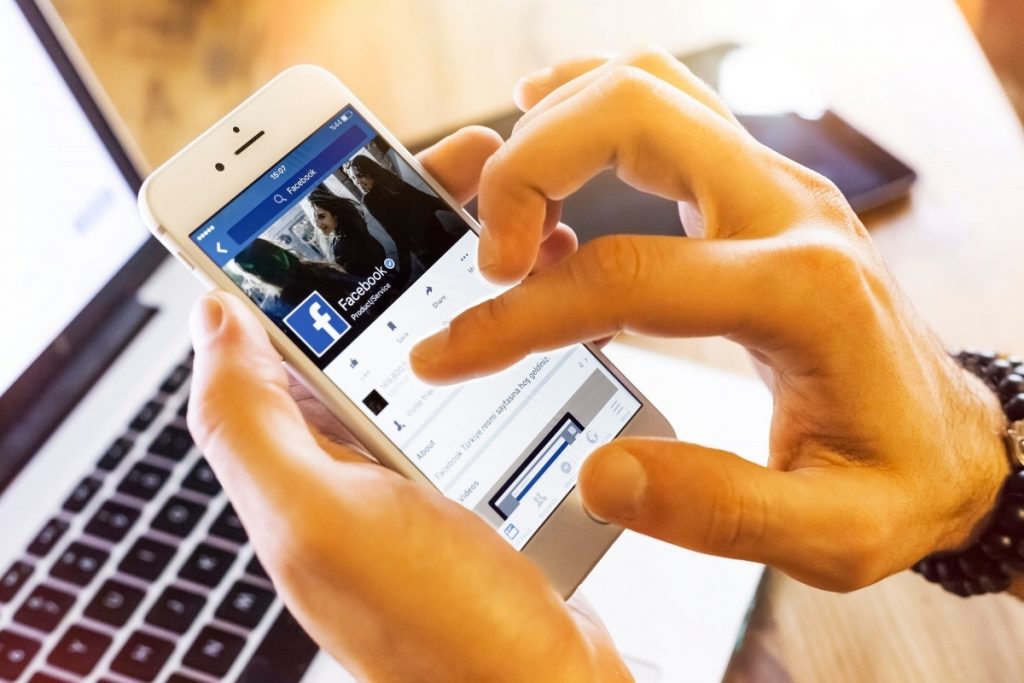 Not only did Facebook pave the way for other social media platforms, it also created a methodology for businesses to connect directly with their customers.
Over the past year, however, Facebook has consistently made changes that make it more difficult for businesses to interact with their customers or reach them at all. With constant updates and restrictions, how can you ensure your business is continuing to get the word out to your customers through the platform?
The update
Facebook has updated the algorithm that determines which content appears in users' news feeds in efforts to promote meaningful social interactions with friends and family, rather than overwhelm consumers with ads.
"Over the next few months, we'll be making updates to ranking so people have more opportunities to interact with the people they care about," said Adam Mosseri, Head of News Feed, Facebook. This change is consistent with Facebook's News Feed values, which notes that "friends and family come first."
This change also correlates with Facebook's research in how social media consumption affects its users. In their blog, "Hard Questions: Is Spending Time on Social Media Bad for Us? " David Ginsberg, Director of Research, and Moira Burke, Research Scientist at Facebook, acknowledge that passively consuming articles or videos that do not spark engagement or interaction negatively affects a person's mood.
What does this mean for businesses?
Space in the news feed is limited. Now, the news feed will show more posts from friends and family and less public content, including videos and other posts from publishers or businesses. Business pages will most likely see their reach, video watch time and referral traffic decrease.
The impact will affect business pages differently, driven by factors including the type of content produced and how people interact with it. The pages generating posts that people typically do not react to or comment on could see the biggest decreases. Business pages with posts that prompt conversations between friends will see less change.
What businesses can learn and expect
This update to the news feed algorithm means that businesses need to formulate a new game plan to make sure they are still able to reach their target audiences.
Facebook's new algorithm will use signals to predict which posts consumers might want to share with their friends and show these posts higher in the feed. A post that engages back-and-forth discussion, such as those from a friend seeking the advice, asking for recommendations for a trip or sharing a controversial news article or video, will be featured in the user's news feed over posts that do not welcome as much interaction.
While these changes present a challenge for businesses, as long as their customers use Facebook, they will need to strategize about how to use and profit from the platform. Businesses must aim to create a forum that encourages meaningful conversation and interaction. They may need to experiment to see what works best for their own page and their particular audience.
How to best maintain interaction: remaining visible to your audience
It's still a little unclear just how seriously this update will affect businesses' visibility to their audiences, but here are some tips to keep your social media strategy on track:
Live video often leads to discussion among viewers on Facebook, with live videos on average getting six times as many interactions as regular videos. A live video may seem intimidating, but businesses are shifting to using video to lead their marketing efforts, according to Forbes;
Local businesses can get people interacting by posting relevant updates, highlighting community achievements and creating events;
Business page posts that generate legitimate and meaningful conversation between people will show higher in news feed;
Avoid using "engagement-bait." Enticing people to comment on posts is not a meaningful interaction. Facebook uses machine learning to detect these types of posts and demote them; and
Sharing news can help to start conversations on important issues.
And lastly,
Accept that the rules can, and will, change. "Social platforms can and will change the rules whenever they want," said Michael Stelzner, founder and CEO of Social Media Examiner. "If you're not developing deep communities on Facebook, and you're not prepared for change, this could have a huge, negative financial impact."
The new update does not completely eliminate page content from the news feed, but it may hinder your business' social media interactions. Businesses should strive to find a solution by creating meaningful content that will encourage audiences to interact with one another and the business.
Looking for key best practices to improve your company's social media program? Download our brief article to learn the basics of social media marketing.