By Jerry Goldstein, SVP Marketing Services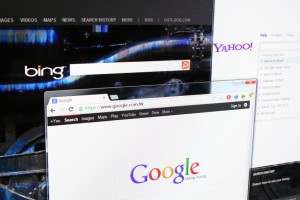 The financial services market is ever-changing, not unlike other markets in today's digital age. The way financial institutions are evaluating products and services has evolved with the increased use of the Internet and easy access to information. Buyers research products and services long before engaging providers, and most of that research is conducted online.
Marketing vehicles such as social media have changed the way people interact with and discuss technology vendors and brands, making it necessary for organizations to be more present and approachable, their content to be timely, educational and readily available, and messages to be targeted to the correct audiences to optimize engagement.
Buyers are creating a short list of vendors before making the decision to contact any vendor. They create these lists using the information they find online about the providers and their products. In fact, according to research conducted by the CEB Marketing Leadership Council, on average, customers are nearly 60 percent of the way through the purchase decision-making process before even engaging a sales representative. Financial institutions want more knowledge, insight and market validation before making a purchasing decision. And if you are not providing that information, chances are, you are not going to be on that "short list."
The initial research phase includes visiting vendor websites to browse general educational content. According to Demand Gen Report's 2013 B2B Buyer Behavior Survey, nearly two thirds, or 64 percent of respondents, said a vendor's content had a significant impact on their buying decision. According to the survey, 34 percent of respondents strongly agreed that the winning vendors provided a better mix of content to guide them through each stage of the research and decision-making process, indicating that diverse and useful online content can largely influence the success of a deal.
In today's online information environment, the buyer is in control. Content marketing, social media and marketing automation tactics are essential to compete and win new business. These changes are forcing FinTech organizations to change their marketing tactics and the way they identify and pursue potential customers.
The financial services industry is a growing market and now is the time for FinTech companies to evaluate their approach to marketing. Strength is starting to return to the financial services industry. With a light on the horizon, there is evidence that some of the deferred technology plans of the past few years will come to fruition in 2014. According to Celent, North American IT spending growth is rising at a solid clip and is expected to be 4.5 percent higher in 2014, With 2014 building on the IT growth experienced in 2013, the market is more competitive than ever.
This growth in predicted spending means more financial institutions will be searching for new solutions and providers. Will your company be found when they do? It is vital that your adapt your marketing and selling techniques to match today's buyer. As more and more companies implement content and social marketing programs using sophisticated marketing automation platforms, companies are facing a "publish or perish" proposition.
For more information on this topic, download our free white paper, "Best Practices for Marketing to Banks."