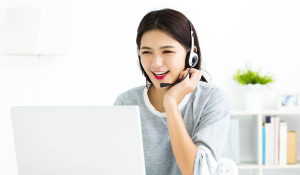 Now that marketing and sales have shifted toward digital channels, it is more important than ever for your business to stay relevant in the fintech space. It can be challenging to stand out when everyone is being bombarded with more online marketing than in the past. To raise awareness and increase leads, content amplification should be a major part of your content marketing strategy. Content amplification is the process of using digital channels to promote content. Here are a few tips to make sure your content reaches a larger audience and has a strong impact on your prospects and customers.
1. Create a Content Strategy Using Your Current Promotional Channels
When you develop a new piece of content, no one knows it's available until you get the word out. The key to content amplification is to take advantage of every channel you have available (e.g., blog, emails, press release, etc.) Some examples include:
Create a blog post promoting your new white paper, eBook, industry survey, infographic, etc.;

Develop an email campaign sharing the educational piece with your contact database;

Work with your PR team to develop a press release and share with relevant media outlets; and

Share a link to the blog, press release, and content landing page on all of your social media channels.
2. Expand Your Reach With Social Media Advertising
Paid social media advertising provides many opportunities to raise brand awareness and increase traffic on your website. Social media ads allow you to reach a larger audience than you may have organically.
Many B2B fintech companies focus on LinkedIn ads to reach their target audiences and generate new leads. According to a recent HubSpot report, LinkedIn is the most effective social media platform for delivering content and securing audience engagement. However, the platform you choose to use depends on the content and goal you're trying to reach.
Twitter, Facebook and Google are also great tools to consider. If you have an educational white paper or an upcoming webinar, running social media ads can help you meet your prospects where they are.
3. Partner with Customers and Industry Influencers
Joining forces with other relevant thought leaders in the fintech industry can help your company reach decision makers who are unaware of your business and your value to the industry. Blogging can be very beneficial for this effort. Try guest blogging on one of your partner's popular blogs or team up with a top industry influencer to host a webinar and share you content in an email after the webinar.
Prospects and customers also react positively to customer testimonials about your products and services. Consider developing a case study blog highlighting what your customer is doing to positively impact its clients and community. Share this content on your website and corporate social media channels and encourage them to do the same. This helps you both raise awareness for your business and share the positive work you are doing in the industry.
It isn't enough to invest a significant amount of time in content creation, if you don't have a strategy to drive traffic to your site and turn those visits into leads for your business. Take advantage of the channels you have to raise awareness; generate conversations about the issues your prospects are facing, and add value in each stage of the buyer's journey.
For several free tools to help amplify your content, check out our limited time offer of free implementation of HubSpot's free marketing software.