Challenge
Laguna Hills, Calif.-based QuestSoft is now an established provider of comprehensive and automated compliance software and services to the mortgage, banking and credit union industries. The company's products enable more than 1,700 banks, credit unions, mortgage and other financial companies to simplify the collection, analysis, compilation and reporting of key lending regulatory report data. Reaching and sustaining market dominance has been a challenge for QuestSoft president, Leonard Ryan, which faces stiff competition.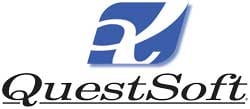 "William Mills III and I met at every annual MBA convention for ten years before our formal association started," said Ryan. "I was always someone who liked to do things myself and felt 'why should I pay someone else for public relations when I am the one who knows the most about my products?' We had invested in what we thought was highly professional advertising without much success. I was concerned that a public relations program would just be more of the same."
Services Provided
Soon after Ryan made the decision to hire William Mills Agency, QuestSoft had its first public relations plan, beginning a decade long relationship between our companies.
"The PR team kept telling me to be prepared for possible interviews even though they were just starting to make their connections," said Ryan. "I really was skeptical at first. However, once things started happening, it really clicked."
QuestSoft started its public relations campaign at a time when the company was growing but still small. "We have a very well-capitalized competitor with great political connections that had pretty much eliminated our competitors," continued Ryan. "We had a technological advantage but needed to beef up our profile, so we would be considered a peer in the eyes of our prospects."
Results
Through targeted case studies, articles and award entries that both appeared in trade publications and were integrated into the company's sales and marketing efforts, QuestSoft has seen significant increases in sales and partnership inquiries as well as industry recognition.
"The public view of our professionalism has improved dramatically," Ryan added. Ryan now regularly contributes to articles, where compliance experts are needed and has been featured in several bylined stories. The enhanced profile has also resulted in QuestSoft being recognized by several awards programs, including regular appearances on Top Vendor lists and winning Mortgage Technology's Lender's Choice Award in 2014.
"The agency developed and executed a comprehensive communications strategy that has and continues to outperform my competitors' while bringing in a quick return-on-investment by generating new business for my company," added Ryan. "My selection of William Mills Agency is one of the best business investments I have made."