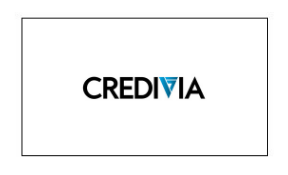 Challenge
CrediVia, launched publicly in September 2018, offers an intuitive digital loan experience for the commercial financing industry. Introduced first to the hospitality vertical, the company's technology platform has implications for the broader CRE market. Commercial real estate lending has traditionally been a long, burdensome and mostly arduous process – particularly in the niche of hotel lending. To alleviate some of the common challenges that both lenders and borrowers face, CrediVia created a cloud-based marketplace to simplify how borrowers and lenders come together. The CrediVia platform facilitates a loan experience where borrowers and lenders more easily collaborate on financing to streamline the application and underwriting process, ultimately closing loans faster.
CrediVia came to William Mills Agency as a very early stage start-up. The company was in "stealth" mode and sought help in formulating a complete go-to-market strategy from the ground up which included brand guidance, counsel on prioritizing and reaching three distinctly defined audiences and creating sales collateral.
Services Provided
We kicked off a comprehensive public relations program to help define the company's message and target audience. Those efforts laid the foundation to design and then execute a multi-pronged launch strategy to introduce CrediVia. This included a demo at FinovateFall 2018 in New York City and complementary launch efforts at a marquee hospitality trade show the same week. During this time, the marketing team developed a proprietary sales deck, made website additions and enhancements, generated a targeted advertising campaign and initiated the content marketing program. As part of that content marketing program, a social media presence was created for CrediVia on Twitter and LinkedIn to build momentum around the company's launch. Educational blog content was also developed as well as a coordinated lead generation program with the use of HubSpot and gated content.
Our support of CrediVia has continued well after its launch. WMA leads the company's public relations initiatives, which include ongoing media relations, conference and trade show strategy and content creation. Additionally, the content marketing plan delivers an active email marketing strategy, website assistance, advertising work, social media assets and blog generation for CrediVia.
"William Mills Agency's deep knowledge of the financial industry is one of the agency's greatest assets. It is what helped us get CrediVia on the map as a company with something unique to offer," said Anuj Mittal, CEO of CrediVia.
Results
The successful launch of an early-stage company was a key highlight in the first year of CrediVia's partnership with WMA. Combined content marketing and public relations activities since that launch have driven website traffic, delivered more than 83 MQLs (marketing qualified leads), recruited and continued boosting a social media following, which includes a click increase of 578% and generated at least 13 sign-ups from borrowers and lenders to use the platform. CrediVia spokespersons have also been published in articles across high-level trade publications like BAI Banking Strategies, Bank Directorand Banking Exchange as well as Hospitality Technology and Lodging Magazine.
"We have enjoyed working with CrediVia and look forward to continuing to deliver top-quality public relations and content marketing services to help them meet their goals," said Scott Mills, president, William Mills Agency.