Generate Awareness and Leads from Your Website Through Compelling Content
The way financial institutions evaluate products and services has changed. Buyers research products and services long before engaging providers, and most of that research is conducted online. Providing compelling content on your company's offerings is critical to attract prospective buyers.
Our inbound marketing programs create compelling content to attract prospects to your company's website through an integrated process that leverages SEO, blogging, PR and social media. William Mills Agency starts with an analysis of your company's content, its buyer personas and business goals. We then build a coordinated plan of action for attracting visitors and converting them to leads and customers.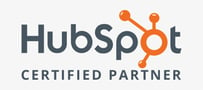 Implementing an inbound marketing program requires an advanced marketing automation platform. William Mills Agency is a Hubspot gold certified agency partner and 2018 HubSpot Impact Award winner. With HubSpot, we can implement all of the supporting marketing tactics in a single platform, monitor performance and measure ROI.
With William Mills Agency you will get financial services industry knowledge, content strategy and planning, compelling content and impeccable implementation resulting in increased traffic, leads and conversion rates. We help you extend the impact of your public relations programs to broaden awareness, generate leads and convert them into customers via your online channels.
54
%
more leads are generated from inbound tactics than traditional marketing
71
%
of B2B marketers use content marketing to generate leads
37
%
of B2B marketers use marketing automation to generate leads
20
%
Increase in sales opportunities produced by Nutured Leads