After almost 35 years' experience working in financial technology, I've been blesse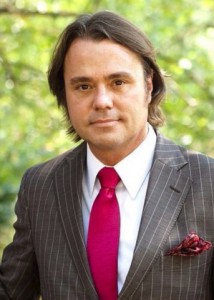 d to be part of radical transformations in our industry. It wasn't that long ago that "mobile banking" was the business of transforming recreational vehicles into mobile bank branches.
Virtually every bank's core system was already "in the cloud" which meant via service bureau processing. Our clients developed applications and technology for mainframe computers, then minicomputers, later personal computers and now smartphones and tablets which are now connected 24/7 around the world.
Having a front row seat to this tsunami of change, I was able to figure out and share the best practices of the most successful FinTech companies called "The Seven Steps to Success in Marketing to Financial Institutions." For decades the direct sales model worked, but now it's hopelessly out of date. Why? Because today financial institutions find you, not the other way around.
It's a reversal of the old-fashioned practice of hiring a salesperson and sending them on the road.
Business-to-business buyers want to work with trusted organizations they already know through awareness and validation in financial media, sophisticated content marketing programs and 21st century social marketing practices. Legacy organizations are losing new business to those vendors that have recognized how vital new marketing practices are to their success.
William Mills Agency has changed as well. Now, 100% of our new clients reach out to us and our sales team does no cold calling – it's all inbound, market qualified leads. If your organization is not generating the leads and sales you need, we would be glad to be of service.
The only constant is change, and it's exciting to see and be a part of the way of the future.
For more information about our content marketing services, download our white paper.