Challenge
Jack Henry has been a well-respected company since its founding in the late 1970's. However, its culture as a quiet professional software and services company contributed to a lack of attention from industry media and other stakeholders. The company had grown through acquisition and organic growth, but the broader financial industry primarily knew Jack Henry as a core data processing company for small banks.
Services Provided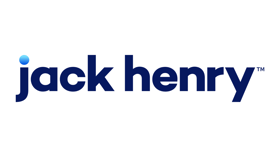 The executive team realized the company could benefit from having a greater voice in the industry. This could be accomplished by having a dedicated PR program with William Mills Agency that consistently highlighted the company's achievements using a balanced approach that included outbound company news, executive positioning and thought leadership as validations of its good work well beyond the core
Results
Jack Henry initially engaged William Mills Agency to promote one of its brands in 2009. After developing a strategic PR plan and having successful execution with proven results, the company expanded the relationship enterprise wide. The agency is active in Jack Henry company events, such as user conferences, sales and marketing meetings and other forums involving key clients or analyst influencers. These associates are considered true "insiders" and are an integral component of the overall marketing communications strategy. Most recently, the team supported Jack Henry's technology modernization campaign, introducing a new brand, structure and vision for the company.