Challenge
In 2005, Equifax acquired William Mills Agency client, Baton Rouge, La.-based APPRO Systems, a provider of loan decisioning technology for retail banks, credit unions and auto dealerships. Following the acquisition, Equifax' communications team continued to leverage the agency's proven experience in the industry to support media relations programs for its financial services B2B solutions.
In 2009, William Mills Agency was tasked with formally introducing Equifax' Mortgage Services solutions to the residential mortgage industry.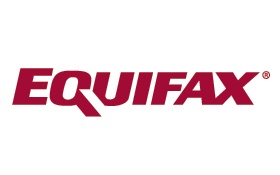 Services Provided
The Equifax communications team understood the importance of a consistent earned media presence in mortgage industry publications, as well as the importance of secured speaking opportunities at key industry events. This was accomplished through a dedicated PR program that consistently highlighted the company's knowledgebase, new solutions, strategic partnerships and new customers.
Results
Within the first 12 months of launching the PR program, Equifax executives were featured in a company profile/cover story in Mortgage Technology magazine and were included in more than 40 industry articles in targeted industry publications. Since then, the company has continued to be a regular fixture in mortgage and banking publications (featured in nearly 600 articles) and as featured presenters at leading industry events hosted by the Mortgage Bankers Association and SourceMedia, including MBA Annual and Mortgage Servicing conferences, respectively. Each month, William Mills Agency works with Equifax to promote data from its National Consumer Credit Trends Report, providing the media with the insight into the latest mortgage industry trends. Additionally, Equifax has been included as a SourceMedia "Top 50 Service Provider" for each of the last four years, has been a Mortgage Tech Awards finalist six times and is a winner of the prestigious Mortgage Tech "Synergy" and "Steve Fraser Visionary" awards.