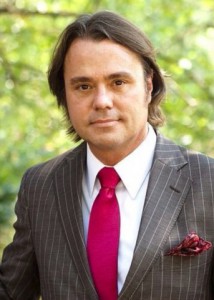 Sionic Mobile, an mCommerce company providing mobile gifting, payments and rewards, today announced that William Mills, CEO of William Mills Agency, has joined its advisory board of directors. Mills brings more than 30 years of financial marketing and branding expertise to Sionic Mobile's board.
"I am honored to join Sionic Mobile's advisory board," Mills said. "I have had the pleasure of working with some of the most innovative technology providers in the financial services market, and have witnessed first-hand the critical role these companies had in revolutionizing the financial industry. The U.S. payments system is built on antiquated technology and outdated, legacy systems. Sionic Mobile's business model is unique, and will be instrumental in the disintermediation of traditional payments and loyalty platforms. Leveraging the mobile channel, Sionic Mobile enables merchants and financial institutions to more effectively engage customers and offer robust rewards and loyalty programs."
As CEO of William Mills Agency, the nation's largest independent public relations and marketing firm to the financial services industry, Mills serves as the lead consultant for agency clients, and has personally advised more than 300 C-level executives on marketing strategy, business development, mergers and acquisitions, company branding and public relations. Mills' responsibilities also include agency financial management and new business development.
"We are pleased to welcome William to Sionic Mobile's advisory board," said Ronald Herman, CEO of Sionic Mobile. "He is recognized for his knowledge of financial services and technology. This level of expertise is invaluable, and will help ensure Sionic Mobile is positioned for future growth and success."
In addition to his role on Sionic Mobile's advisory board, Mills is on the executive committee of the Florida State University College of Communications and Information Advisory board. Previously, he served on the advisory board of Los Angeles-based SportsBlast and the board of directors for Beacon Software and Click Tactics.
About Sionic Mobile
Atlanta-based Sionic Mobile is an mCommerce company utilizing mobile devices and the cloud to connect merchants with nearby, ready-to-spend consumers. The company is the maker and provider of ION -- the first, fully digital mobile marketing, gifting, payment and loyalty rewards app for phones and tablets. ION Loyalty® for merchants cuts credit card fees by up to 75% or more, helps increase traffic and high-margin sales and instantly thanks good customers for their repeat business. ION Rewards® gives consumers 3% free fuel and rewards them up to 2% at check out every time they pay with their phones at any ION merchant. The free apps support iOS and most Android devices.