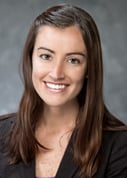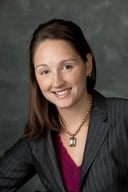 William Mills Agency, provider of financial public relations and marketing services, announced it has promoted former senior account agents Bevin Wallace and Sarah Wroble to account supervisors.
Wallace began her career with the agency as an intern and has since worked with some of the agency's largest clients to increase brand awareness through strategic media relations, social media initiatives and tradeshow strategies. Previously, Wallace worked as a staff writer for the Ellijay Times-Courier. She graduated from Berry College with a bachelor of arts in communication with minors in public relations and journalism.
Wroble has been with the William Mills Agency for more than seven years where she has successfully led strategic public relations plans for more than a dozen agency clients in the banking, mortgage, payments, insurance and general technology industries. During her time at the agency, Wroble has effectively worked with executive, sales and marketing teams for financial services firms ranging from start-ups to large, public companies. Wroble graduated Summa Cum Laude from the University of Florida where she earned a bachelor of arts in journalism and communications.
"Sarah and Bevin's commitment to client service, professional development and leadership provide significant value for our clients, contribute to the agency's growth and enable us to attract and retain as clients some of the leading technology companies in the financial services industry," said Scott Mills, president of William Mills Agency.
Click to tweet: William Mills Agency Promotes Bevin Wallace and Sarah Wroble to Account Supervisors
Follow William Mills Agency
Linked In: WMA LinkedIn
Twitter: WMA Twitter
Facebook: WMA Facebook
About William Mills Agency
William Mills Agency is the nation's largest independent public relations and marketing firm to the financial services industry. Founded in 1977, the Atlanta-based company has established its reputation in the industry through the successful execution of media relations, marketing services and crisis communications campaigns for hundreds of companies ranging in size from entrepreneurial start-ups to large, publicly traded corporations throughout North America, Europe and India. For more information, please visit www.williammills.com.