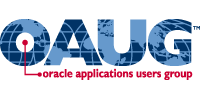 Atlanta, August 12, 2014 – The William Mills Agency, a provider of public relations and marketing services, today announced it is celebrating 14 years as the agency of record for the Oracle Application Users Group (OAUG), which is the world's largest education, networking and advocacy forum for Oracle Applications Users.
Over the years, William Mills Agency has provided the OAUG with a steady stream of media coverage and adapted its strategic public relations program to address the ever changing nature of Oracle Applications, and its impact on the OAUG. The main focus of the communications program has been to educate Oracle users, attract new members to the organization and retain existing members.
"WMA's deep understanding of strategic public and media relations has enabled us to grow the organization, educate our members on key issues and increase our visibility within Oracle," added Steven Hughes, executive director of the OAUG.
"It's been a pleasure watching the evolution of the OAUG and its PR program over the years," said Scott Mills, president of William Mills Agency. "Their executive team understands the value of having a long-term strategic public relations campaign."
One of the major events, which William Mills Agency has covered during this partnership, includes the annual COLLABORATE conference hosted by the OAUG. These conferences allow OAUG's members to network with their peers and attend educational presentations to stay informed about developments within Oracle Applications.
Click to tweet William Mills Agency Celebrates 14 Years as Agency of Record for Oracle Application Users Group.
About William Mills Agency
Founded in 1977, the Atlanta-based company has established its reputation in the industry through successful execution of media relations, marketing services and crisis communications campaigns for hundreds of companies ranging in size from entrepreneurial start-ups to large, publicly traded corporations throughout North America, Europe and India. For more information, please visit www.williammills.com.
Follow William Mills Agency
LinkedIn: WMA LinkedIn
Twitter: WMA Twitter
Facebook: WMA Facebook
About Oracle Applications Users Group (OAUG)
Founded in 1990, the Oracle Applications Users Group (OAUG) provides the world's largest user knowledgebase for Oracle Applications users. The organization serves as an advocate to Oracle for companies worldwide and represents users of more than 65 Oracle Applications products including Oracle Cloud Applications, Oracle Fusion Applications, Oracle E-Business Suite, Oracle Hyperion, Oracle's Primavera EPPM, Oracle Communications, Oracle Customer Experience including Oracle CRM On Demand and Oracle's Siebel CRM, and others. The OAUG provides its members with education, networking and support via a wide range of activities and forums including conferences, publications, special interest groups and online communities. For more information about the OAUG, visit the website at oaug.org.