William Mills Agency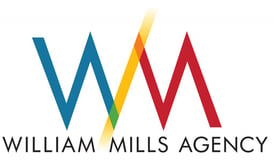 , a financial public relations and content marketing services company, announces the addition of Lauren de Gourville as digital marketing coordinator, Kathryn-Amelia Simms as content marketing coordinator and Amber Estes, Mallory Griffin, Haleigh Tomasek and Matthew Morris as account coordinators.
As digital marketing coordinator, de Gourville manages marketing automation software, social media, web development and blogging services for clients. Prior to joining the agency, she held public relations positions at Turner and Barbizon. She earned a bachelor's degree in journalism, with a concentration in public relations and communications, from Georgia State University.
As content marketing coordinator, Simms manages client content marketing creation including blogs, emails and white papers. She also handles content research, social media and competitive analysis. Before joining the agency, Simms held marketing positions for Kennesaw State University's College of the Arts, Georgia Department of Economic Development and for Hogan Construction Group. She earned a bachelor's degree in communications, public relations and marketing from Kennesaw State University and also holds an associate's degree from Georgia Perimeter College in communications.
As account coordinators, Estes, Griffin, Tomasek and Morris prepare client activity reports, monitor client coverage, pitch interviews and write press releases, press kits, media advisories and bylined articles.
Estes has previous public relations work experience with The Weather Channel and the Georgia Aquarium. She holds a bachelor's degree in public relations from the University of Georgia.
Griffin served as a facility manager for Kennesaw State University's student recreation center, as a regional representative for Allied Integrated Marketing, marketing intern for Social Joe Marketing and promotions intern for Cumulus Media. Griffin earned her bachelor's degree in communications from Kennesaw State University.
Tomasek has previous marketing and communications experience with the technology startup Soneter. She earned her bachelor's degree in communications at the University of Nebraska at Omaha.
Morris previously served as a communications assistant in the Scottish Parliament and held various marketing and communications positions at Furman University. He earned a master's degree in international relations from The University of Edinburgh and holds bachelor's degrees in communications and political science from Furman University.
"We've seen a tremendous growth in financial technology and have made the addition of several new employees to accommodate our agency's growth," said William Mills III, CEO of William Mills Agency. "Lauren, Kathryn-Amelia, Amber, Mallory, Haleigh and Matthew have all demonstrated great dedication and commitment to client satisfaction and to our agency."