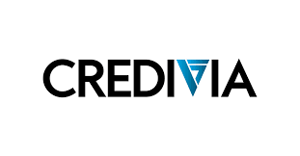 William Mills Agency, the largest independent public relations and marketing firm specializing in the financial industry, has announced that it is providing public relations and content marketing services to CrediVia. Based in Raleigh, N.C., the company officially launches today with its cloud-based marketplace that brings hospitality lenders and borrowers together for a new commercial real estate loan experience.

CrediVia is all about enabling simpler, faster, smarter financing. For borrowers wanting new capital or looking to refinance, the platform centralizes their data to connect them – through a single application – with multiple lenders looking for deals. Lenders are able to automate their typical loan workflow, source qualified leads that meet portfolio criteria, and receive a complete loan package from the beginning that helps expedite decisions and approvals.
"We are excited to have partnered with William Mills Agency in our launch of CrediVia," said Anuj Mittal, co-founder and CEO. "WMA's established reputation within the fintech industry is a valuable part of our relationship as we work together to build awareness of our brand and communicate the value of our platform in today's CRE loan environment."
"CrediVia's innovative online marketplace reduces friction between hospitality lenders and borrowers to drive a superior, more transparent experience for all parties involved," said Scott Mills, President, William Mills Agency. "We look forward to working with them to further expand their name recognition and brand within the financial industry."
CrediVia makes its official debut on the FinovateFall stage in New York later this month, simultaneously showing at the Lodging Conference that same week.
About CrediVia
CrediVia is a cloud-based platform that directly connects hospitality lenders and borrowers, matching them to have the greatest potential for mutual success. The online marketplace keeps the application process simple, fast and transparent without sacrificing the loan's integrity. CrediVia becomes borrowers' return source for new financing, and lenders' reliable partner for loan relationships right for their portfolio. Visit credivia.com or follow @CrediVia for more information.
About William Mills Agency
Founded in 1977, the Atlanta-based company has established its reputation in the industry through successful execution of media relations, marketing services and crisis communications campaigns for hundreds of companies ranging in size from entrepreneurial start-ups to large, publicly traded corporations throughout North America, Europe and India. For more information, please visit www.williammills.com.
Follow William Mills Agency:
LinkedIn: WMA LinkedIn
Twitter: WMA Twitter
Facebook: WMA Facebook