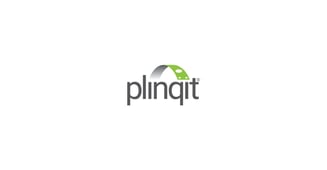 ATLANTA, July 15, 2019 – William Mills Agency, an independent public relations and marketing firm specializing in the financial industry, has been chosen to provide public relations services for smart savings app Plinqit.
Designed by people who were looking to create an innovative way to save money and learn about finances, Plinqit is unlike any other savings app on the market today. Featuring its patent-pending educational platform Build Skills™, Plinqit actually pays users for engaging with content, creating higher engagement for financial institutions and improved financial literacy for users. Users simply watch an educational video or read an article from the Plinqit library, take a short quiz and Plinqit adds money toward their savings goal.
"William Mills Agency has extensive knowledge of the financial services industry, which is critical for helping us at this stage of our company's development," said Kathleen Craig, CEO of HTMA and creator of Plinqit. "We are thrilled to partner with WMA to create a customized communication strategy that will showcase our unique solutions."
"We love how Plinqit helps banks and credit unions grow deposits while also guiding individuals on their financial wellness journey," said Scott Mills, president, William Mills Agency. "Consumers save for specific goals using an automated mobile experience that makes it fun, social and rewarding."
About Plinqit
Plinqit is a brandable, mobile first platform that is elegant and highly powerful at the same time. Unlike any other savings app on the market, its patent-pending Build Skills™ pays users for engaging with content, creating higher user engagement for financial institutions. Created by Millennials for Millennials, Plinqit helps financial institutions connect with this important demographic in a meaningful, relevant way – bringing together digital customers, FI's and savings in one beautiful place. For more information, visit www.plinqit.com.
About William Mills Agency
William Mills Agency is a public relations and marketing firm serving the financial technology, insurance, healthcare and retail technology industries. The agency has established its reputation through the successful execution of media relations, marketing services and crisis communications programs. The company serves clients ranging in size from small start-ups to large, publicly-traded companies. For more information, please visit www.williammills.com.