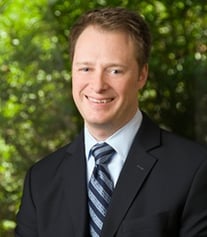 William Mills Agency, the largest independent public relations and marketing firm specializing in the financial industry, announced the promotion of Michael Misoyianis to chief financial officer.
Misoyianis has been with William Mills Agency for more than 10 years, most recently serving as vice president of accounting and finance, where he also oversaw the agency's human resources and information technology initiatives. As CFO, Misoyianis will now head all financial responsibilities for the agency. Misoyianis graduated from West Virginia University's College of Business and Economics with a Bachelor of Science degree in business administration and is an avid hockey player.
"Michael Misoyianis' skillful handling of varied responsibilities has given us great confidence in his ability to lead the agency's financial future," said William Mills III, CEO of William Mills Agency.