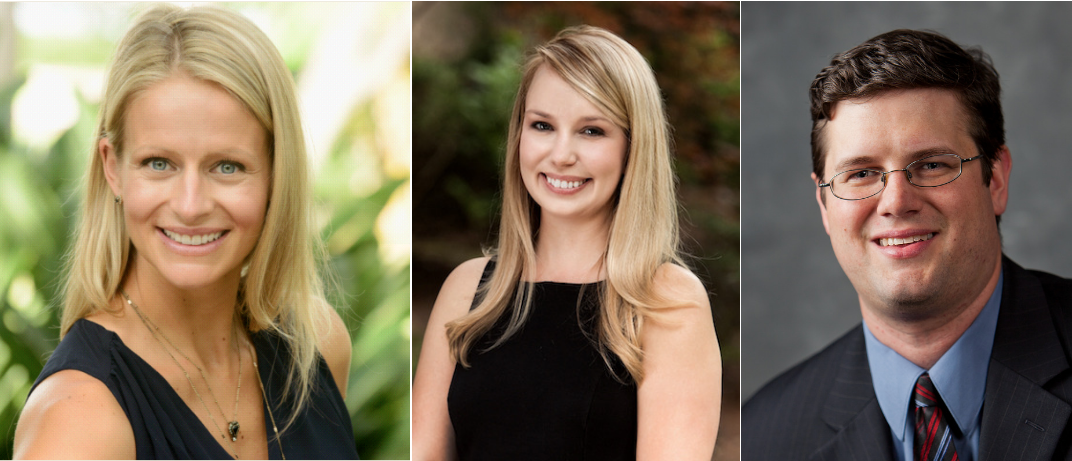 Trio represents 30 years of financial industry experience at the agency
William Mills Agency, the largest independent public relations and marketing firm specializing in the financial industry, announced that Heather Sugg, Mary York and David Jones have been named as Group Directors and have joined the agency's management team.
As Group Directors, Sugg, York and Jones are each responsible for the management of their respective public relations account teams, providing strategic planning and execution of media relations campaigns for clients operating in multiple financial services-related industries.
Sugg has been with William Mills Agency since 2004 and has worked with some of the industry's largest and most innovative technology companies. Her experience and industry exposure has contributed to the launch of several start-up ventures, supporting IPOs and managing communications through acquisitions. She also serves in a business development role for the agency, identifying and prospecting new and growing areas of financial technology. Sugg earned her bachelors degree in communications from Florida State University, and is an active board member of the Hunker Down INNitiative and a volunteer at EastWest Ministries International.
York also has more than a decade of public relations, media relations and marketing experience at the agency. She works closely with WMA's Crisis Communication team and has successfully managed communication programs for companies in the financial services, mortgage, insurance and healthcare industries, among others. She earned her bachelors degree in communication from Kennesaw State University, and outside of her work, York currently serves as Vice Chairman of the Board for Atlanta-based NCPHIF, a non-profit entity that aims to eliminate home improvement fraud across the nation.
Jones has more than a decade of experience at the agency and has worked successfully with a diverse group of companies. Prior to joining the agency, Jones managed public relations and marketing for The Atlanta Mission, a non-profit organization providing homeless shelter and addiction recovery services to men, women and children in the Atlanta area. Jones earned his bachelor of arts degree in journalism, majoring in public relations with a minor in English from the University of Georgia, Grady School of Journalism.
"I've worked closely with all three of these highly skilled, experienced public relations veterans for many years and I continue to be inspired by their leadership and initiative on behalf of their clients," said William Mills III, CEO, William Mills Agency. "Heather, Mary and David are extremely valued members of our agency, and we are proud to have them join the management team."