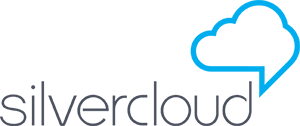 William Mills Agency, the largest independent public relations and content marketing firm specializing in the financial industry, announced today that it will provide PR services to SilverCloud, Inc. The Portsmouth, N.H. based company delivers SaaS sales and service solutions to banks and credit unions to grow business, improve service and boost productivity. SilverCloud offers financial institutions web-based tools as well as content architecture and maintenance to experience greater operational efficiency and compliance.
"We are enthusiastic about our new relationship with William Mills Agency," said Scott Cornell, Co-founder and CEO of SilverCloud. "WMA's efforts will support our goals of assisting financial institutions in both growing their business and boosting productivity by streamlining the customer service experience and improving employee efficiencies throughout their organization."
SilverCloud's Breeze software integrates customer self-service across a financial institutions' mobile, Internet and banking channels. The software instantly answers 95 percent of questions by responding to redundant FAQs that clog up financial institutions' call center. Additionally, virtual loan agents within Breeze increase product engagement and calls to action which spur revenue as well as loan growth without hiring additional employees.
Additionally, Compass, SilverCloud's employee software solution, seamlessly integrates with a financial institutions' intranet or portals to provide customer service representatives with immediate and up-to-date answers to consumers' questions. Financial institutions are able to supercharge their existing intranet by answering 99 percent of employee questions instantly and accurately while lowering call and email volumes to managers.
"Technology that helps bank employees find answers and help customers is the next wave of improving engagement," said Scott Mills, President, William Mills Agency. "SilverCloud is literally helping people get more from their bank."
About SilverCloud
SilverCloud, Inc., is a SaaS company located in Portsmouth, N.H., specializing in banking specific sales and service solutions to grow business, improve service and increase productivity. SilverCloud delivers easy-to-launch solutions that unify channels with consistent and accurate information. SilverCloud clients are more competitive, experience greater operational efficiency, and are more compliant – all through simple web-based tools as well as content architecture and maintenance. For more information, visit www.silvercloudinc.com.
About William Mills Agency
Founded in 1977, the Atlanta-based company has established its reputation in the industry through successful execution of media relations, marketing services and crisis communications campaigns for hundreds of companies ranging in size from entrepreneurial start-ups to large, publicly traded corporations throughout North America, Europe and India. For more information, please visit www.williammills.com.