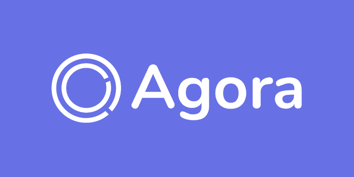 ATLANTA, March 3, 2020 – William Mills Agency, an independent public relations and marketing firm specializing in the financial industry, will be providing public relations services to Agora Services , which has an office in NYC and a newly opened headquarters in Atlanta. The start-up enhances the digital experience for customers of various sizes of banks and credit unions by incorporating the latest fintech technology without replacing the financial institution's core banking platform.
Some of Agora Services' offerings include technology that allows parents to have control over a child's spending account and money pooling where users place money in separate pots for individual spending goals. Additionally, tools that allow users to control their bank cards from a smartphone and some to help manage multiple cards on a shared bank account are available to users. Agora's technology allows credit union and community banks to reach out to teens when Venmo is looking to disrupt them.
"Our company is bridging the gap between financial institutions and fintech innovation", said Arcady Lapiro, CEO and founder, Agora Services. "Making fintech add-ons available to FI's customers and members without the need of a core conversion to support those technologies allows FI's to increase their customer base, deposits and revenues. Banks can build the banking products they really need using our Lego Box Api platform and access bundled banking products we have set up or we can deploy a full digital bank for them with our platform which was developed in the last 2 years."
"Agora Services helps smaller banks compete with larger 'mega banks' and challenger banks by enabling them to offer the new technologies customers really want and expect," said Scott Mills, president, William Mills Agency. "We are happy to work closely with them to create a public relations strategy that will promote their offerings and support growth."
About Agora Services
Agora Services offers financial institutions a robust and customizable cloud-based digital banking offering that allows banking customers to utilize and manage accounts in real time. Community banks and credit unions utilizing Agora Services' product offerings accelerate their digital experience without replacing their core banking system which improves user experience and creates opportunities to increase deposits and revenues. For more information, visit www.agoraservices.us.