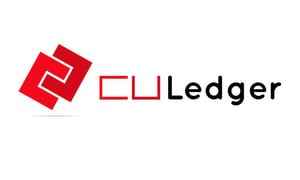 William Mills Agency, the largest independent public relations and marketing firm specializing in the financial industry, announced its selection as agency of record to provide PR services to Denver-based CULedger, a leading CUSO (Credit Union Service Organization).
CULedger focuses on delivering innovative applications through global, distributed ledger technology (DLT) to credit unions. These applications reduce costs and enhance the member experience through lower fees and quicker transaction times. CULedger's flagship product, MyCUID, is a platform built on DLT that enables credit unions to detect and prevent call center fraud and enable self-sovereign identity for members.
"Partnering with WMA will increase CULedger's brand recognition and further establish our position as a market leader in providing innovative ledger technology to better serve our credit unions and their members," said Julie Esser, chief engagement officer, CULedger.
"CULedger is working on behalf of the entire credit union industry to become the standard for improving operational efficiency and access to information via distributed ledger technology," said Scott Mills, President, William Mills Agency. "Our agency is excited for the opportunity to support CULedger in this mission."
About CU Ledger
Denver-based CULedger is a credit union-owned CUSO that focuses on delivering innovative applications to credit unions through its cross-border global distributed ledger platform. In working through a national consortium made up of credit unions and trusted industry investors, CULedger has pioneered new developments related to global self-sovereign digital identity that will further enhance the trust credit unions have with their members. CULedger provides advantages to credit unions and their members by reducing risks associated with cybersecurity and fraud, improving member experience, streamlining internal processes and reducing administrative and operational costs. To learn more about CULedger, visit www.culedger.com.
About William Mills Agency
Founded in 1977, the Atlanta-based company has established its reputation in the industry through successful execution of media relations, marketing services and crisis communications campaigns for hundreds of companies ranging in size from entrepreneurial start-ups to large, publicly traded corporations throughout North America, Europe and India. For more information, please visit www.williammills.com.