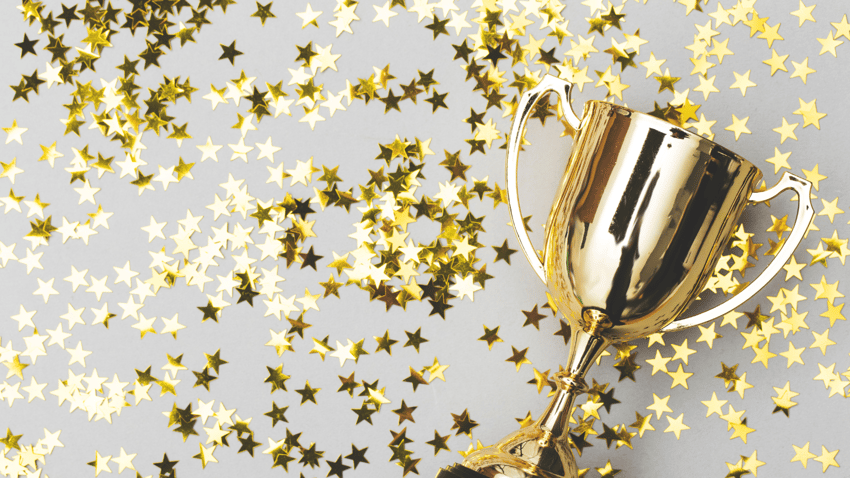 During the NHL Playoffs, sports fans may hear a lot about the Stanley Cup – the trophy given to the winner in the best of seven series. Beyond a three-foot tall tower of metal, the widely recognized hockey trophy symbolizes the leadership, the competitive desire of the team and the long road it took to win such a distinguished prize.
Awards and recognition have more uses than as paperweights. Like the Stanley Cup, they are in fact symbols of excellence and outstanding achievement. Industry awards can help boost sales, increase company value, and improve the overall reputation of a brand. Potential investors, prospective clientele, and those seeking employment may be looking for the x-factor that sets one organization apart from its competitors, and the accreditation that comes with an industry award might be just that.
Typically between late spring and fall, professional organizations host programs across the country to celebrate achievements in business – with many specifically for businesses within the financial sector. These awards programs serve as your best opportunity for exposing your brand to other industry professionals, catching the attention of potential investors, and getting due recognition for your company's innovations.
Many awards programs, like hockey season or any other sports season, are ongoing. You may find that these programs do not begin and end with an application. Rather than just a well-written application, you may want to consider other elements of the awards process to give you an edge above the competition.
Best Practices for Strategic Awards Applications:
Consider what your organization is known for

By far the most important part of the application process is considering if the award aligns with your company's long-term goals as an organization. Your brand may have a media goal to be known as the best place to work in a certain region; you may want recognition for your latest innovative solution; or maybe you want to be recognized for your longstanding contribution to DEI. There are awards for a wide range of superlatives, and what you seek out should resonate with your company's goals.

Know your audience

To get ahead of the curve, it may help to establish connections with the individual or organization running the awards program. Getting an understanding of what these awards programs are looking for can help your campaign to round out interviews and find the right language and resources to bolster your nomination.

Look to previous winners

Reviewing previous examples of award winners can give you a better picture of what ideal candidates look like, or how your business might even be a little better. Programs will typically feature past awards winners on their website.

Apply early

Many awards applications will require a reference from a previous customer or client of your company's to prove that your solution or background sets a high standard. These references may take weeks to come in, so getting started on your application plenty of time in advance can help you beat the deadline.

Be original

Awards applications require more than copying and pasting your website's marketing language. Use your application to tell the story of your brand in a meaningful way. Write on success stories from the past; provide statistics that prove you deserve it. Websites and prior media coverage are good supplemental materials, but they shouldn't be your whole story. Remember that you might be in the running against dozens of competitors. To stick out, you'll need to be original.

Consider fees

It's not uncommon for awards programs to have a fee attached to the application process. It can be a waste of time and resources to apply to awards programs with requirements that exceed the scope of your business (i.e., company size, program innovation, etc.). Small companies tend to apply to all awards programs available to gain recognition, but it is more effective for an established company to apply to one or two with a specific strength in mind.

Promote your wins

If you win the award, make the most of it. Promote it on your website! Post about it on LinkedIn! Pitch it to industry media! An award is your way of expressing that you are a proven organization and a leading example of outstanding achievement. Be cautious, though, that awards sponsored by one publication are not likely to be picked up as stories by another.
You know what your team does best, so fight for your Stanley Cup.
William Mills Agency recently compiled a directory of the most prominent financial and fintech conferences across the country, which are home to some of the most sought-after awards within the industry.
Click here to download the full 2022 Trade Show and Conference Directory by William Mills Agency. Each conference features unique opportunities to receive awards and recognition across a variety of categories.
If you'd like to know more about awards opportunities, connect with William Mills Agency to find the best fit for your firm.