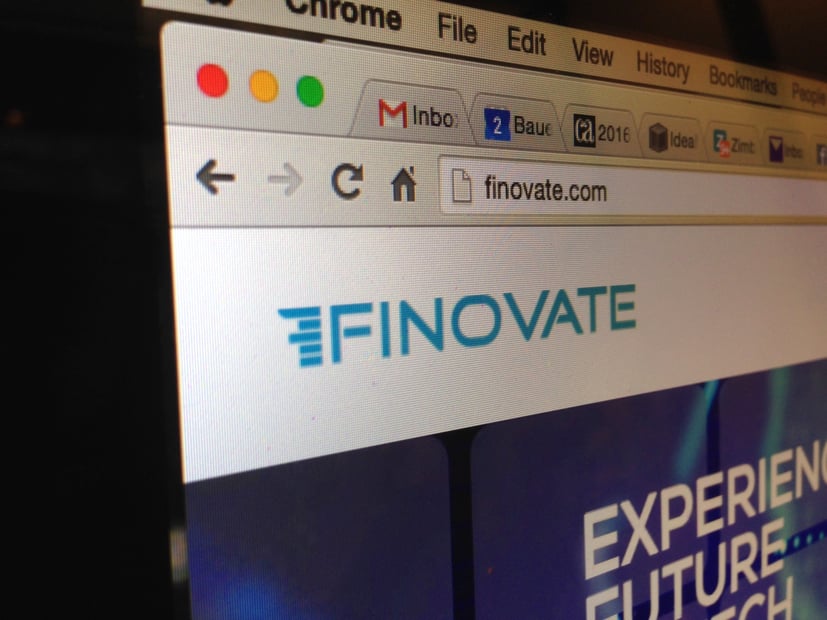 How Your Website Can Open or Close the Door for Prospects
Finovate 2016 is coming up soon and this is the place for FinTech startups to get their products or services noticed by top industry influencers. As competitive as it is for startups to make it, it is crucial for these companies to have every aspect of their organization complete and ready to be presented. While the product or service itself may be fully developed, sometimes other areas of the business take lower priority or lag behind.
One piece of the startup puzzle that tends to be neglected is sales and marketing. As an organization, there is nothing more unprofessional than not being prepared to sell your product or display a positive first impression, especially as a startup.
A company's website is their most powerful sales and marketing tool. According to research conducted by the CEB Marketing Leadership Council, on average, customers are nearly 60 percent of the way through the purchase decision-making process before even engaging a sales representative. If your company's website displays messages like "Coming Soon" or "Under Construction," the first impression is that your organization is not ready for business at all. According to Demand Gen Report's 2013 B2B Buyer Behavior Survey, nearly two-thirds, or 64 percent of respondents said a vendor's website content had a significant impact on their buying decision. If there is no content on your site, consider yourself ruled out.
Your startup's website homepage is your storefront. It should provide prospects with compelling reasons to come in, spend time and return frequently until they make a purchase. The more information provided on your site, the better your storefront appears. Contact information and executive biographies with photos should be there, which further opens the door for prospects. A news section with recent news clips or links to related industry issues reflects your company's influence, knowledge and expertise.
When introducing your startup, remember that first impressions are everything and your first impression will always be what is found on the web. If your website is not up to par, neither is your organization. Finovate is the place for FinTech startups to truly take off in the right direction, so ensure your company is positioned to launch and not lag.