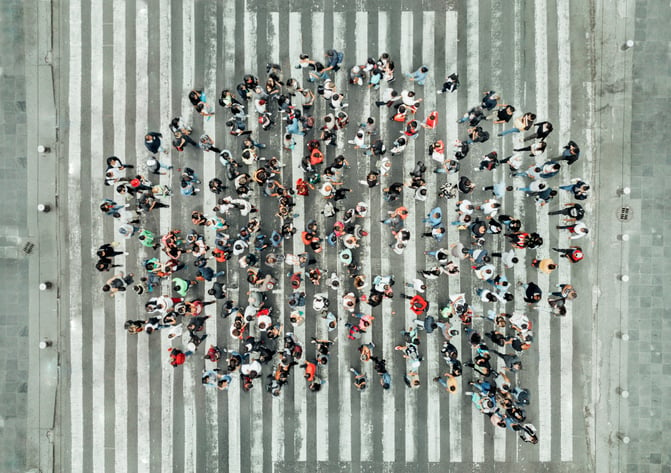 Maximizing participation in industry trade shows is a key component of any fintech PR program, but simply showing up and taking cards at the booth is not enough anymore. Conference managers, speakers, attendees and vendors are increasingly leveraging social media to promote their participation in trade shows – before, during and after the event. In fact, many conference goers (including your prospects) are using social media to set their schedules before they even leave home. Trade show participation often requires a significant investment in terms of time and money, so here are some recommendations on using social media to get the most out of your investment:
Before the Event
Announcing your attendance at least 1-2 weeks beforehand will give other attendees and potential prospects plenty of time to include you in their trade show schedule. It also helps showcase your industry presence online.
Next, before you arrive at the show, have a plan in place that outlines who will be responsible for posting event content on your social media channels. This can be someone on the ground at the show or someone back at the office. Find out if the event has an official hashtag and decide what kind of content you'll be posting. Everyone involved should coordinate to ensure posts are appropriately timed and that interesting content is created throughout the event.

During the Event
Content shared during the event can not only drive media and prospects to your booth, but also give those who aren't attending a glimpse into your activities.
Videos, panel quotes, and photos are just a few types of content that can easily be shared. Tagging individual speakers and companies will often result in them sharing the post, driving more exposure for you and your company. Remember to be respectful of speakers and the event organizers' rules about sharing content. Recording long video clips is often against the rules. Quickly sharing a short quote or thought about a speaker's presentation is a more accepted way to engage online.
After the Event
Before you pack up your booth and check the trade show off your list, take a few moments to post any photos you may have forgotten to share and respond to comments and messages. Examine the results of your efforts and discuss where there may be room for improvement. Take note of any ideas or changes you'd like to implement at your next event.
Social media is an excellent tool for boosting fintech trade show efforts by expanding your sphere of influence. Taking the time to create a strategy beforehand can lead to more meetings with media and prospects and help better position your company as an industry thought leader.