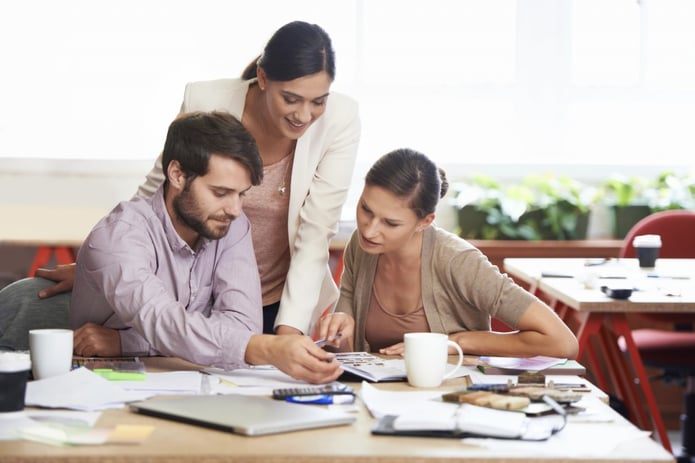 Once a company's needs and capacity for public relations services outweigh resources, the debate shifts to do we: 1) hire an individual or a team or 2) engage an outside firm? Initially, many wonder why they'd enlist an agency if they can hire individuals to be dedicated solely to their business. Well, here are a few concepts to weigh:
Add Expertise and Experience
For your PR efforts to be successful, they must be managed by professionals with expertise in both PR and the industry you serve. It can be extremely difficult to hire for both. By identifying an agency that either specializes in your specific vertical, or has a practice area that does so, you'll spend less time on the front end training and educating; instead, you can hit the ground running with your PR initiatives. You'll also find that throughout the relationship, a specialized agency can more easily handle the heavy lifting – taking the reins to write press releases, bylined articles and conduct research based on their familiarity with your industry.
The Value of Objectivity
Some companies might hesitate to hire an agency, wanting a PR team that is ingrained in their business and its goals. However, some level of impartiality is essential. It is possible to work with an agency team that becomes an extension of your company, but that also brings an independent perspective to the table. It can be easier for an outsider to look at industry-wide issues to which your company can speak rather than focusing narrowly on the products and services you are trying to sell, which bodes well for media outreach and press relations.
The value of a neutral perspective can go beyond media relations. Whether your marketing team is creating new brand collateral or your sales team is developing a new sales pitch – you can lean on your agency to share objective input and provide an extra set of eyes and ears. Additionally, agencies typically work with a variety of businesses over many years and have discovered tactics that work well and those that do not; bringing these experiences to your organization is invaluable.
Extend Your Business Network
By their nature, agencies are typically well connected. Between their relationships with current and former clients, editors and reporters, conference directors, analysts and countless other industry participants, having an agency partner is an excellent way to expand your company's network. Beyond the expected PR services they provide, an agency can facilitate key introductions. Simply working with an agency and sharing your desired objectives or connections might lead you to your next strategic partner, customer or even an important new member of your executive team.
Enjoy Opportunities That Wouldn't Otherwise Exist
In addition to introducing your company to new organizations and contacts, working with a firm that has connections and influence in your industry can lead to additional opportunities that your company otherwise would not enjoy. For instance, if space opens up in an industry publication, the editor will likely make an agency his or her first call. Or, if a speaker at an industry conference backs out, event directors often reach out to agency contacts, knowing they will generally have a client, or multiple clients, who can fill the slot. Even as it relates to day-to-day activities, having a reputable firm reaching out to the media on your behalf with your company news or ideas for thought leadership contributions can bring instant credibility to your business. It will take much longer for an internal PR team to foster these types of relationships.
Selecting a business partner for your company is never easy. When it comes to a PR firm, you must identify one that you trust with confidential information and business plans. However, the reward of engaging the right agency is gaining a true partner that has your company's best interest at heart and brings a fresh outlook.