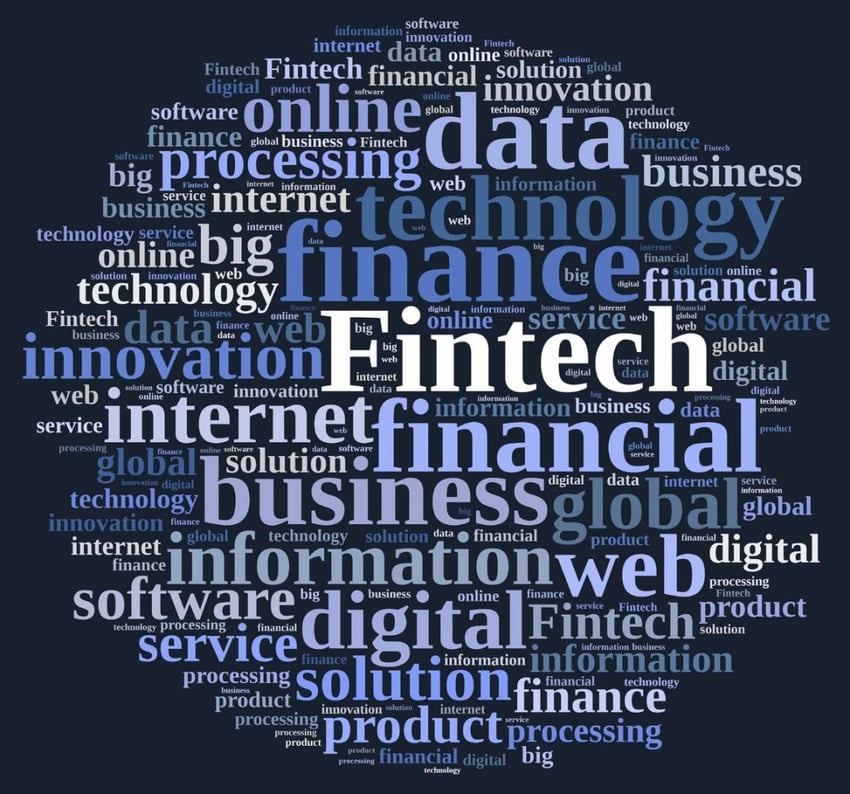 Through four decades, our agency has been considered by many as the leading communications firm dedicated to financial services. But bigger than that, we began getting caught up in this world of "fintech" long before it became the latest overnight sensation, which – by the way – has actually been more than 10 years in the making.
What the heck is fintech and why do we care?
Fintech has been sharply interrupting how we all make payments, get loans, save money and stay connected with our finances. There are very real, "life" situations tied to our fintech engagements, and also social implications to these interactions whether we realize it or not. It has moved us all to this truly fantastic crossroads where innovation and mass technology adoption have taken financial services by storm.
Perhaps the most important reason consumers have embraced new banking technologies is the emergence of an on-demand, on-the-move economy. We are so connected – some would argue too much so – thanks to cheap storage, cheap computing, and wonderful analytics. People are way more comfortable managing their money and business online.
While we cannot know for certain what these transitions will ultimately mean for us as consumers, for the banking industry, for the William Mills Agency, I think we can all observe three takeaways for the impact that the fintech movement is creating near term:
1) Making what banks, credit unions, lenders have always done relevant again. Some call it a threat; others are seeing it as opportunity. A recent TechCrunch article postures that, "For now, the banks that get it love the fintech startups more than you'd guess." Meaning, that while competition for market share has certainly been created between these entities for point solutions, fintechs (for now) view the banks as their partners overall. Regardless of how you dice it, the way that fintech players have reimagined how banking can be done has, in the least, challenged financial institutions to innovate – and faster than ever. It's fun coming to work each day knowing that our clients are improving, even reinventing, financial services to help their clients – namely, this nation's financial institutions – get ahead. With a newfound interest in providing superior service, customer convenience and a stellar user experience, new standards are being set to make banking fun.
2) The fintech tide still rising. Technology interest and investments in fintech remain up. New numbers are out all the time, but one report from Citigroup suggests that fintech investments reached $19 billion last year, compared to just $1.8 billion in 2010. In response, financial institutions are spending more on their digital channels, especially payments. The current share of consumers having completely abandoned traditional banking relationships is still small, so we'll all be watching how financial institutions embrace the digital engagement opportunity to stay on top.
3) Tighter regulation is happening. Even with confirmed intent by the CFPB to take marketplace lenders under its supervision, as one example, the news has been fluttered with alliances being formed between these lenders to "self-police." Ironically, we may be witnessing the possible erosion of one of these lenders in recent weeks, in addition to a public investigation into one of the most prominent non-bank P2P payment providers. Regulatory bodies are starting to take action now on the transition of having fintech entities face similar levels of governance as financial institutions do today.
Fintech is not a fad; it's its own industry making a lasting impact on all of us. Did you know that financial services firms were among the biggest advertisers at this year's Super Bowl? At least six different financial services companies aired TV spots aimed at the game's estimated 100 million viewers, even with ads costing $5 million for 30 seconds of airtime. And, the annual Inc. 500/5000 is flooded with companies that lend, process or create money. Even 60 Minutes is curious about what fintech has to offer, having recently aired multiple segments on high-growth startups in the space.
Person-to-person payments are channeled by the Venmos of today, and Square makes it easier for small businesses and entrepreneurs to process our transactions. It's possible that you may get a business loan the next time from the likes of OnDeck or Kabbage, instead of a traditional bank. CircleUp and Kickstarter are replacing venture capital firms or other typical investors. Even wealth management is moving away from paid investment advice. And in some instances, money is being replaced with digital currencies.
As we stay in tune with the latest fintech has to offer, we'll keep you posted.