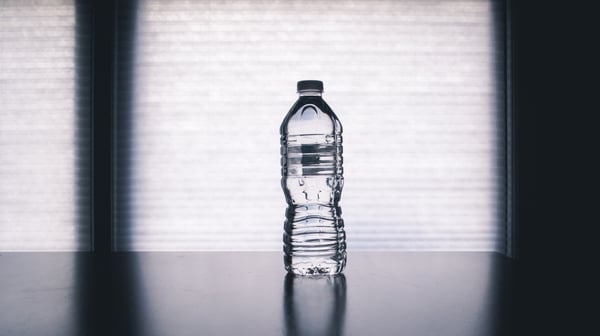 It's that time of year again! No, I'm not talking about New Year's Resolutions or executing on business goals and strategies for 2019…I'm talking about award show season. Many see award show season as a time to recognize today's top actors, actresses, writers and directors for their achievements in film and TV, however this year's first major award show has already provided us with a key lesson in public relations that even fintech companies can take note of.
Kicking off this year's award show season, the 76th annual Golden Globe Awards took place on January 6 in Beverly Hills, California. While the night was punctuated by exciting wins, one of the most talked about moments of the evening actually happened before the show even began. Within minutes of the red carpet opening, the hashtag #FijiGirl began trending worldwide as Kelleth Cuthbert, a model hired by show sponsor Fiji Water, was seen photobombing multiple celebrities as she held a tray of Fiji Water to hand out to those on the red carpet.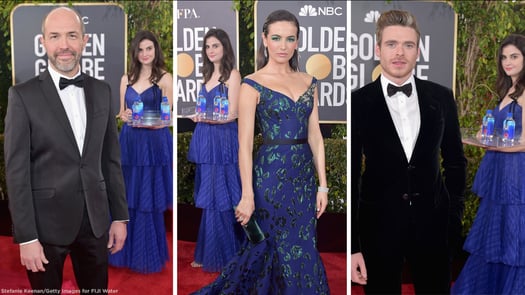 From a PR standpoint, this was a brilliant move on Fiji Water's part. Rather than simply relying on televised ads running throughout the award show, the company was able to garner a much higher level of coverage and audience reach by having Cuthbert appear in the background of photos featuring today's top celebrities. Hiring a model to photobomb celebrities while holding your product is clearly not a tactic every company can (or should) leverage, this situation does shed light on the importance of imagery when it comes to successfully executing on PR strategy.
Although PR is often seen as storytelling through press releases, case studies and bylined articles, today's modern news cycle has opened the door on leveraging more visual elements to further drive home messages and better reach targeted audiences. While fintech enthusiasts can certainly appreciate an extremely technical piece of content, visuals are a great way to present the information more concisely for short-form platforms like social media.
According to a study from software giant Microsoft, the average human being now has an attention span of only eight seconds. Rather than continuing to rely on written content as the sole source of information, consider leveraging graphics to catch the reader's attention and encourage them to take the next step. For example, when promoting a new white paper or thought leadership piece on your website, consider including a graphic to quickly summarize the information and grab the reader's attention so they will want to learn more.
In addition to serving as an easier method for quickly promoting content directly to your target audience, many of today's leading media outlets are also adopting a similar approach by using graphics and infographics to cover news from various organizations. Not only does this make for more easily digestible news for consumers, but it also can drive more eyes to your website by linking the image or infographic back to the promoted content on your site.
Although #FijiGirl received no award nominations from the Hollywood Foreign Press Association, the PR efforts made by Fiji Water resulted in her being one of the most talked about people of the night and thus successfully promoting the company itself. While technical content and thought leadership are still key pillars of any financial company's PR strategy, evolving to include greater emphasis on graphically promoting news and content will result in a higher success rate moving forward. Embarking on a #FijiGirl style campaign may not work for every company, but visually sharing information can certainly boost existing PR efforts.