Videos are fast becoming a preferred means of marketing within FinTech and B2B businesses. People today have shorter attention spans, less time to gather information and want things quickly. Video marketing is a powerful tool that will engage your financial industry audience and increase your sales. William Mills Agency's marketing services offers you a fresh marketing advantage, Visbyte videos.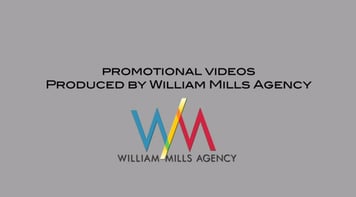 Videos are:
Preferred over reading
A more effective way to promote your business
Kept and passed along more often than newspapers or magazines
A more effective way to explain complex products and services
Easier for buyers to remember over printed materials
Yield more effective response rates than printed materials
Videos provide an engaging communication platform for your prospects. Use videos within your marketing mix—everywhere from email campaigns, customer events, direct marketing to financial industry tradeshows and your website.
Our top 7 list of marketing topics for video:
1. Company overview
2. Product overviews
3. Product demonstrations
4. Customer testimonials
5. Case studies
6. Executive presentations
7. A tour of your company's operations.
William Mills Agency Marketing Services offers Visbyte videos to complete your marketing programs. VisBytes are cost effective, high definition and mobile-compatible videos. We include scripting, storyboarding, filming and making the final edits to your video.
Additional Benefits:
Optimized Network Hosting for Fast Access
Custom Landing Pages for Your Target Market
Personalized Email Campaigns
Viewer Analytics and Tracking
Watch This Video Now to Learn More
Contact William Mills Agency Marketing Services today to start your video campaign.
Also, check out William Mills Agency's updated Visbyte video at: www.williammills.com/about/