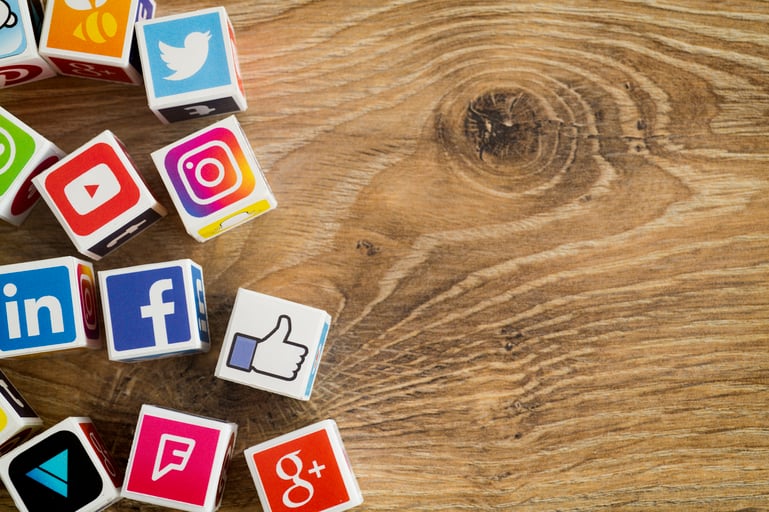 Social media is frequently viewed as a B2C marketing strategy that other companies needn't bother with. However B2B companies, and fintechs in particular, can gain enormous benefits from a well-rounded social media strategy. According to the Content Marketing Institute's annual report, 61% of B2B marketers increased their use of social media for content marketing purposes compared with one year ago. By taking a customized approach and carefully considering unique goals and key performance indicators (KPIs), fintechs can create and maintain a social media strategy that supports business objectives.
Your company's strategies will likely differ from that of your favorite brand
While brands like Arby's and Nike are certainly successful in their use of social media, the same strategies may not translate well into the B2B space. While B2C companies can take a product-focused approach to generate sales, B2B companies are unlikely to make a sale directly through social media. Instead, focus on using social media to spread content like white papers, infographics and blog posts. Using social media to drive traffic to your website will help push prospects further along the sales funnel.

Carefully consider which platforms are the best use of your efforts. B2B companies generally focus most of their energy on Twitter and LinkedIn, as these platforms are best for driving traffic to your website. We have found Facebook and Instagram to be great platforms for cultivating a corporate culture, but they may not be as useful for lead generation. While platforms are constantly creating new functions, such as Instagram's addition of "stories," not all of them will be worth an investment of your time from a B2B perspective. Fintech companies should always keep in mind how their followers perceive their brand and focus on creating and sharing content that they will appreciate (rather than view as an interruption to their day).

Keep your ultimate goals in mind
While it's exciting to see your list of followers grow, it's also important to track other KPIs that support broader organizational goals. Remember, not all followers are qualified leads. Clicks, website visits and MQLs are equally – if not more -- important metrics for B2B fintechs to include in reporting as they help determine if your social media strategy is achieving its intended purpose: more web traffic and ultimately, more qualified sales leads.

Social media can be an excellent venue for lead nurturing and connecting directly with customers as well. While this is often more difficult to measure, using social listening tools like HubSpot or Hootesuite can help determine exactly who is engaging with your posts. And because of the nature of the channel, companies should always keep responses positive and have a communications plan ready in case negative feedback is given on social media.

Social media can – and does – provide value for B2B companies who intelligently use it as a tool to connect with customers, build a community and find new prospects. By creating a well-defined strategy that focuses on business objectives and then evaluating the metrics around those goals, fintechs are finding social media to be a worthwhile (and even enjoyable) endeavor for their company.