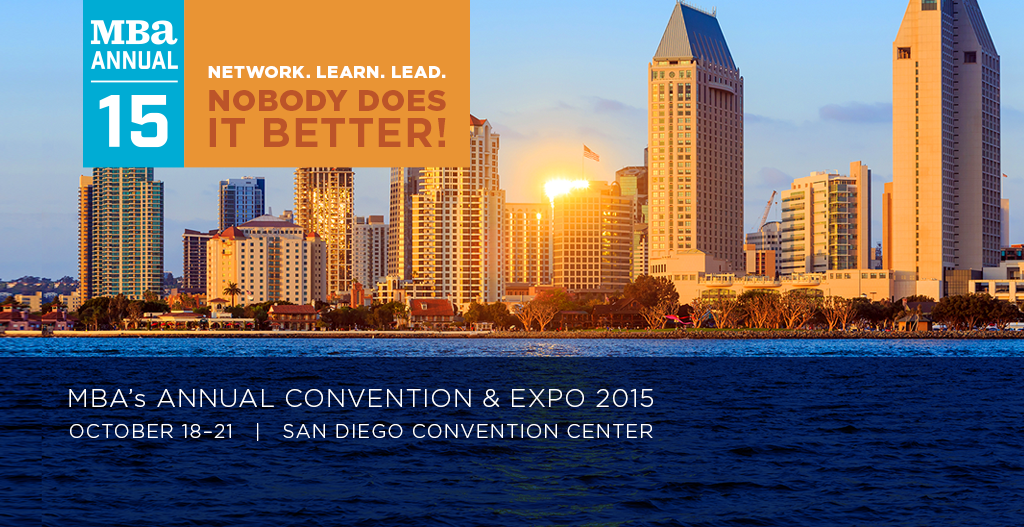 It's that time of year again—thousands of people travel across the country in the hopes of rubbing elbows with the industry's latest and greatest names. No, I'm not talking about the Oscars or the Super Bowl, I'm talking about the MBA Annual Convention.
This year's convention took attendees to sunny San Diego, California where nearly 200 companies setup shop to showcase their innovative technology and services to the mortgage industry. Prior to the show, it was abundantly clear what everyone (and I mean everyone) would be talking about at this year's show—TRID.
With the October 1st deadline having passed just a few weeks prior to MBA Annual, the conversation shifted away from "what are you doing to prepare for TRID?" and evolved into "how did TRID go for you?" and "now that the TRID deadline has passed, what's next for you?" I sat in on countless media briefings and had conversations with several different exhibitors and in each discussion, TRID was mentioned multiple times. However, it was also made clear by several different industry experts that HMDA will likely be the new buzzword going into 2016 as the CFPB continues to finalize and release new regulations.
As per usual, the tradeshow floor was highly impressive at this year's show with nearly 200 organizations on display, ready to showcase the latest and greatest offerings they had to offer. While some companies chose to take a more subtle route for their booths, others pulled out all the stops to attract attention from attendees filing in and out of the expo hall. During this year's show, I saw a knight in full armor, various attendees running around in bright orange capes, multiple masseuses providing attendees with massages at company booths and more giveaways and contests than I could even count.
My biggest regret from this year's MBA Conference was missing out on the keynote speakers at the show. Historically, MBA pulls out all the stops when securing keynote speakers and this year they did not disappoint. I can't think of any venue other than MBA that you'd see Jay Leno and General Colin Powell sharing the same stage. From what I hear, both gentlemen did a superb job and succeeded in the difficult task of bringing humor to the mortgage industry.
While this year's show has now come and gone, we do have 2016 to look forward to, which will take attendees to beautiful Boston, Mass. See you there!