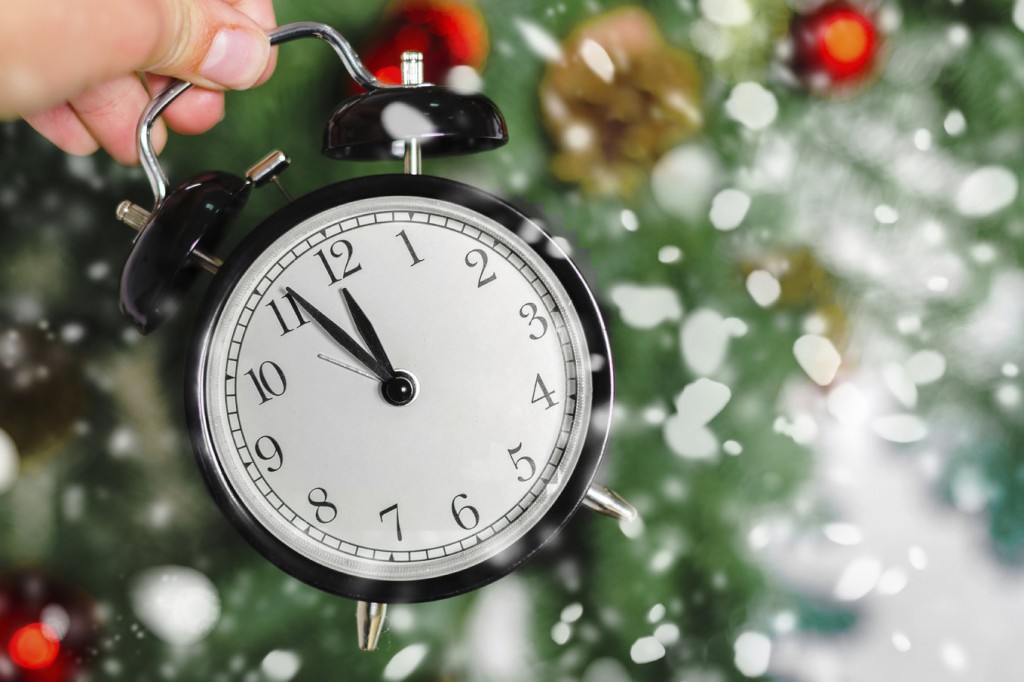 It's beginning to look a lot like Christmas…since September. Malls and stores across America are already decking their halls with boughs of holly, but is this premature hype effective? Christmas carols are my favorite genre of music, but I refuse to play even one "Little Drummer Boy" song until after Thanksgiving. And I'm not alone. Many people don't even want to think about Christmas until the Christmas season is actually upon us, so the pre-Christmas exposure serves more as an annoyance to consumers than as a means to drum up excitement and influence buying patterns. Strategic timing is such an important aspect to any effective public relations strategy, especially in the ever-evolving Fintech industry. In order for Fintech companies to capitalize on any major news announcement and draw more attention, they must learn to appropriately time their communications to ensure they are reaching the right people at the most influential time, as opposed to haphazardly leaking information as ineffectively as all that pre-Christmas buildup during Halloween and Thanksgiving.
Here are three top windows of time to consider when relaying your organization's big news.
Time it during — or better yet, directly following — fitting industry conferences. It is not surprising that timing news around relevant industry events like Finovate, BAI Retail Delivery or MBA Annual will help increase exposure as news outlets feverishly report on major announcements covered at shows. But what might be surprising is that saving big news for right after a conference can be even more effective because many reporters complain that this time period traditionally becomes quiet after the deluge of major news has already been reported. Companies compete heavily for coverage in the news around events, but they fail to think about taking advantage of the 30-day, slow period following the event. A very effective strategy to take advantage of both appropriate windows of time is to send out an announcement to the media right before or during the show and save your bigger news for immediately following. For example, if your company is undergoing a massive organizational change, send out a new hire release during the conference to showcase the company's growth and then announce the new organizational unit or new office opening a week or two after the show.
Announce news around key issues or pending regulatory changes. If your company is launching a product that will solve a specific pain point in the industry, strike while the iron is hot by creating more sizzle leading up to the issue and then time the announcement when people are in the market for the solution. For instance, when the Consumer Financial Protection Bureau's new TILA-RESPA Integrated Disclosure (TRID) rules went into effect weeks ago, technology providers with tools to support these changes should have started their media campaign at least six to twelve months before its Oct. 3 deadline. Those with effective public relations campaigns implemented their plans of attack with a series of interviews and bylined articles putting the spotlight on the regulatory challenges and offering tips on how to prepare for its changes. This not only positioned the company as a thought leader on the topic, it created noise around the issue and forced readers to take stock of their situation and prepare accordingly. And for the company's big press release announcing its compliance solution to TRID, the announcement should have been distributed at least three to six months prior to the TRID deadline. This gave readers time to digest and respond to the news in a timely fashion, as well as satisfied the print monthly publication's lengthier lead time of pubishing news. And these companies should continue capitalizing on their news by following up with case studies of customers sharing their success stories using the solution months after the press release was issued.
Announce news during the Q4 holiday season. One misconception is that the holiday season is considered downtime and consequently the worst time to distribute news. As a result, fewer announcements go out, yet the media still has to produce the same number of stories as any other day. So you do the math. This leaves the media scrambling for anything newsworthy to report, which makes it the perfect time for companies to increase the chances of getting their news covered during this slower-paced period. And readers are still reading the stories just as regularly as any other day, so it is not like a company will risk its news not getting the visibility it deserves. Obviously there isn't much point in distributing news the day after Thanksgiving, but there are many weeks during the end of the year that still need news for the media outlets to publish.
Another thing to remember is that Q4 is when many companies set their budgets for the following year and are heavily researching alternative tools and solutions. Get on their radar at a time they are most open to buying new products and services.
Timing is everything. For those companies looking to take full advantage of their news, they should plan ahead and strategize appropriate windows of time to relay their message. Timing helps organizations get the maximum value of their public relations program and even enables them to gain coverage while competitors are looking the other way.