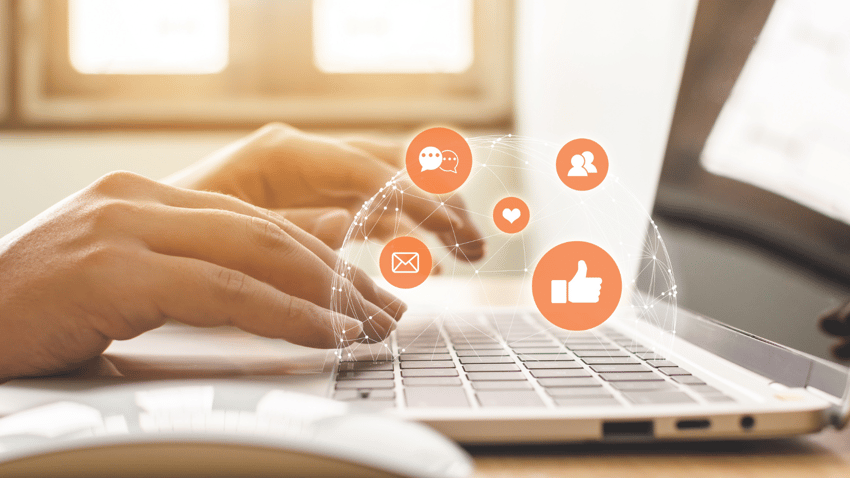 The value your media coverage brings to your clients doesn't stop once it is published. It is important to encourage your clients, employees, and peers to share media coverage through their own social media to get the most out of any organic and earned media. This practice is free marketing and displays a sense of pride and unity from the company.
The greatest value comes when your C-suite executives share content on their LinkedIn and Twitter accounts, but it is always beneficial when you can get the whole team involved. According to Sociabble, content shared by employees receives eight times more engagement than content shared by brand channels. Using channels like LinkedIn and Twitter keeps things professional while also hitting key audiences.
It is always important to set your client up for success. Here are four things you can do to help your client share media coverage.
1. Send them the link to the article
Very simple, I know, but this is a perfect way to share a win with a client while also prompting them to share.
2. Create caption options
Come up with two or three caption options to send along with the link to the article. This takes a lot of pressure off the person sharing and can prompt them to share since they don't have to come up with something to say. Always think about who is sharing the content when writing captions. Was this person interviewed for this piece? If so, commentary can be more personal like, "I had a wonderful conversation with…" or "I was recently interviewed by…". For more general captions, use a quote from the article or give a summary, always encouraging people to "learn more" or "read the full story."
3. Share graphics
Posts with a graphic element perform better than ones without. Creating a simple graphic or finding a relevant photo can increase engagement and help enable clients to share.
4. Utilize Content Scheduling Services
There are services like HubSpot that make scheduling social media easy. Encourage your clients to utilize a service like this to ensure social is being taken care of while not having to be top of mind.
Not only does this promote your client/business, but it also supports the work of the journalist who wrote the piece. As you work to build relationships with the media, actions like these can strengthen that relationship and keep you top of mind for future opportunities.