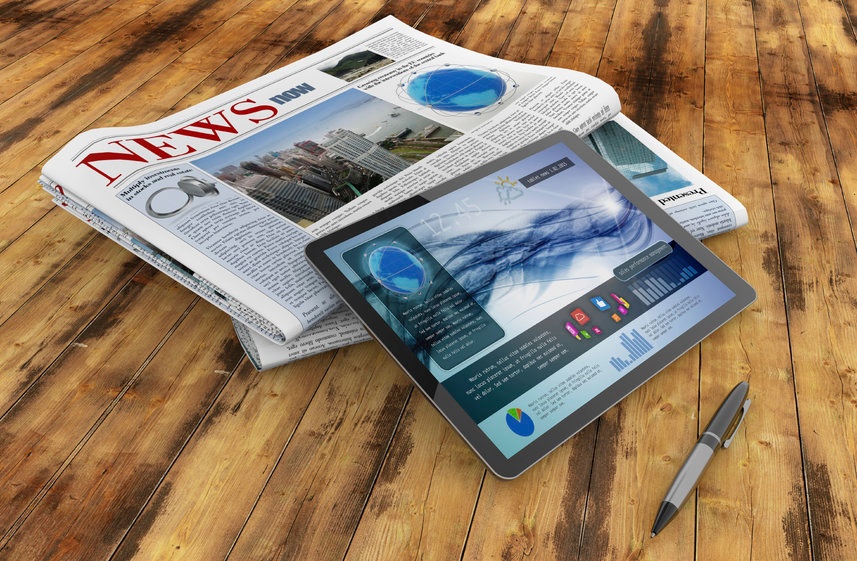 So you want to get the attention of the press? Good luck finding someone to take your call.
In July, the American Society of News Editors released its annual census of journalism jobs, and the results are sobering. From 2013 to 2014, newsroom jobs dropped 10.4% at the 1,400 U.S. daily newspapers surveyed. That's the loss of 3,800 jobs in just one year.
And this trend is not new. Since the journalism job market peaked in 1990, newsrooms have dropped 42% over the past 2.5 decades.
Interestingly enough, two types of newspapers grew in the past year – large papers with more than 250,000 subscribers and very small papers with circulations under 5,000. This implies that newsrooms with deep pockets and a national reputation are still thriving – think New York Times, USA Today or Washington Post. Papers that are hyper-local and can cover the news overlooked by nationally syndicated reporters are also doing well, building a readership with unique local news and creating loyalty.
While the survey covered general-focus daily newspapers, the trends reflected are applicable to trade media as well. Much like the daily newspapers, trade media also find themselves in one of two buckets. The large, legacy publications, such as American Banker or Mortgage Banking, continue to staff full newsrooms and cover the industry from top to bottom.
But even within specialty markets, some of the most successful newcomers are niche publications – often hosted primarily online – that build a passionate readership with high quality, targeted content. In the banking industry, The Financial Brand fits this model, growing to one of the top five most visited news sites in the banking industry with a focus on bank marketing, social media and loyalty topics.
Implications for B2B PR
The incredible shrinking newsroom presents both challenges and opportunities for companies trying to earn coverage in an industry-oriented publication.
One challenge is that there are fewer publications to work with. Just last year, one of the banking industry's longest-running technology publications, Bank Systems & Technology, closed their doors. And for the publications remaining, reporters and editors are often tasked with creating the same amount of content with fewer resources. This means time with reporters is tougher to achieve, and they are more sensitive to companies who waste their time.
However, even in a tighter market, there are opportunities for great PR results. Since online newsrooms are thriving, this often means that editors need more content to fill the daily news cycle. And with a smaller staff, editors will often turn to trusted sources for content to help fill the gap with how-to articles, opinion pieces and columns explaining the issues of the day. Editors will also turn first to those companies who have consistently proved they can provide valuable insights and commentary for interviews and news releases.
Building that reputation takes time, and companies who want to make a strong case for themselves would be wise to seek out partners who already have those relationships. A PR agency that specializes in a target market can be the immediate bridge to overworked reporters and editors.
Don't be left on the outside looking in while your competitors get valuable media coverage. Create the content and build the relationships needed to become the go-to source for the incredible shrinking newsroom.