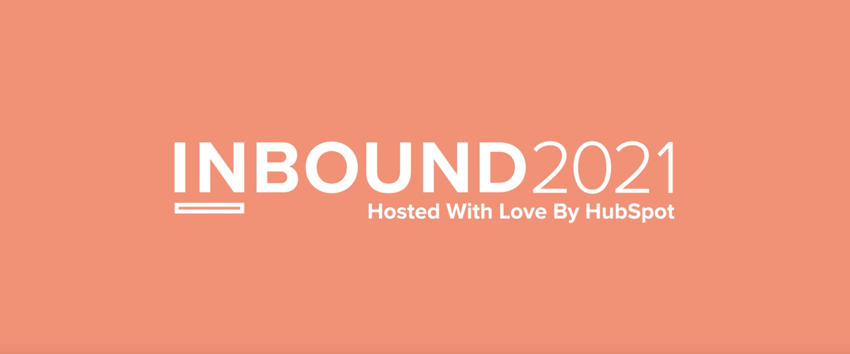 HubSpot's INBOUND 2021 Conference was an exciting three-day event where our team heard from some of the top industry leaders in marketing and business about current and future trends. Although still virtual, the insights and networking obtained from this experience mirrored the value of an in-person event. The sessions offered an understanding of topics ranging from email marketing, SEO, social media advertising and much more. Here are the key themes and takeaways from this year's conference.
Key HubSpot Updates:
HubSpot Payments is a new feature that allows buyers a seamless way to send payments through your CRM, including one-time fees and recurring monthly memberships.
Sandboxes in Enterprise allow for developers to test and experiment with web design changes before going live in a client's account.
Operations Hub Enterprise can easily manage data and give more thorough insights.
Customer Portal gives client's customers more visibility into the status of their support tickets and quick access to the client's knowledge base.
Two Major Themes
An overall theme throughout the conference was the shift towards digital. Almost every session touched on some aspect of digital business, be it virtual events, LinkedIn advertising or online selling. Although the growth of social media, the introduction of new technology and the growing propensity towards digital platforms were all on the rise, COVID-19 made the switch to digital essential for brand survival. Digital marketing has become more critical than ever, and industry leaders are well aware of this. INBOUND speakers focused on new and innovative ways to help brands create a stronger digital presence to sustain business growth.
Another interesting theme was the idea that B2B consumers are starting to look a lot more like B2C consumers. Traditionally, marketers have approached B2B and B2C marketing differently because the consumer's objectives are different. However, B2B buyers are actually starting to prefer a more customer-centric approach. Ultimately, people are the ones behind these businesses making the decisions, and appealing to their inherent human interests and feelings, as you would in B2C marketing, will be more helpful for B2B marketers moving forward.
Three Highlights
A very notable session was the email marketing discussion led by Jay Schwedelson, President and CEO of Worldata and Founder of SubjectLine.com. His pointed approach allowed for an educational hour of what's working right now with email campaigns, such as including bookend emojis in the subject line and using a more "friendly from" address. Schwedelson also left marketers with some key takeaways that will be useful within the next couple of months, such as calendars highlighting the best and worst days to send emails.
Another compelling session about how B2B brands grow was hosted by Ty Heath, Director of Market Engagement at LinkedIn's B2B Institute and Jon Lombardo, Global Lead at LinkedIn's B2B Institute. Their take on brand awareness focused on building mental availability to be remembered by consumers. They stated that a company's problem isn't brand awareness, but actually brand unawareness.
Last, but certainly not least, Oprah Winfrey ended the conference with an inspiring speech about her road to success and the lessons learned along the way. She recalled a story from her past about the first time she said "no" to a professional request and how empowered she felt by being able to take control of her time. Winfrey went on to discuss the importance of the principle of intention in business and your personal life. She stated that everything changed for her career once she decided that she wasn't going to do anything unless it was an intentionally thought out process that fits in with the bigger picture. Winfrey left the INBOUND audience motivated about their personal and professional journey that lies ahead.
This year's conference left the WMA marketing team feeling excited about the future of the industry and provided invaluable insights and advice for successfully positioning brands in the market. To view archived sessions from INBOUND 2021, please visit www.inbound.com.