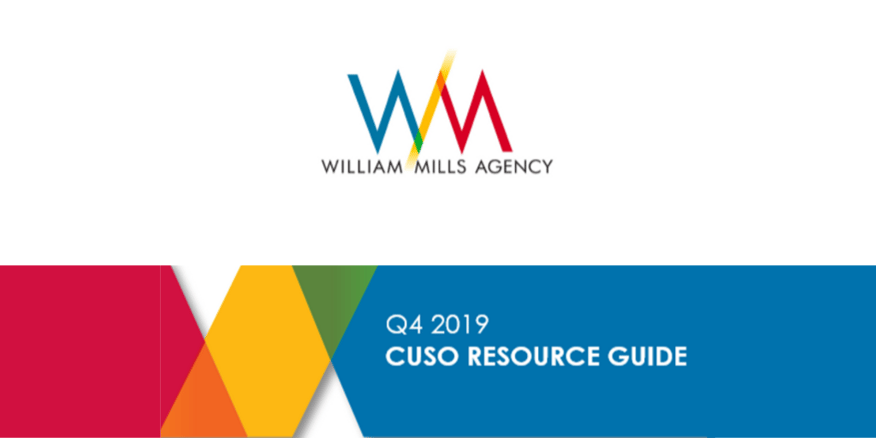 While many in the credit union industry already work with – or are at least familiar with – CUSOs, others are unfamiliar with the CUSO landscape and why it is important to their business.
Former NCUA Chairman Dennis Dollar told CUtoday, "Some of the most progressive credit unions in the country are sharing risk, expanding services and dramatically increasing their non-interest income through strategic CUSO investments." Many CUSOs offer multiple services to credit unions and their members. Many CUSOs offer services in areas such as lending, member services, and payment and electronic transaction processing, and CUSOs offering innovative fintech solutions are on the rise. For example, agency client CULedger focuses on delivering innovative applications to credit unions through its cross-border global distributed ledger platform. Another client, Payrailz, recently announced the launch of its new CUSO, CU Payz, which allows credit unions to partner with Payrailz to develop new, innovative payments technologies, services and experiences.
CUSOs help credit unions fill the gap between remaining competitive and maintaining the member-centric approach they've always taken. CUSOs are also typically very cost effective for credit unions and can give the opportunity to leverage a network. They can enable credit unions to leverage scale and resources that would otherwise be impossible for many smaller institutions. They also represent an opportunity for fintechs. Fintech vendors and service providers should familiarize themselves with the larger CUSOs because they can be valuable strategic partners or even prospective customers.
We have recently updated our CUSO Resource Guide, originally published in 2015, to ensure we have the most updated information on the industry's largest CUSOs and their services. We hope you will find this to be a useful resource and if there are any CUSOs you feel should be included, please let us know – we're always interested in your feedback.