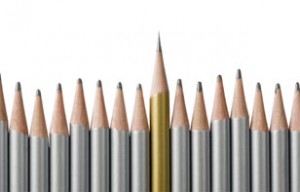 Four strategies to break down barriers between leadership, members and staff
Credit unions pride themselves on many things that set them apart from other financial institutions. Great rates, strong member service and a commitment to community are just a few aspects credit unions tout when seeking new members or retaining existing ones.
And consumers see the impact. In the 2014 American Customer Satisfaction Index report on the financial industry, banks continued to decline in customer satisfaction, dropping to a score of 76 due to irritations such as more fees and declining customer service. Alternately, credit unions maintained a high score of 85, with personal service being one of the primary satisfaction markers.
The commitment to a business model that puts the member first is a result of the leadership credit union executives have demonstrated over the decades. And leadership is critical for credit unions' continued growth. The World Economic Forum's Global Agenda Outlook 2015 report lists "A Lack of Leadership" as the third most pressing issue facing the global economy.
So how can credit unions continue to grow and demonstrate strong leadership in the financial industry? One important factor is open, transparent communication.
In Ketchum's 2014 Leadership Communication Monitor report, 74 percent of consumers feel effective communication is very important to great leadership. However, across all industries, only 29 percent believe leaders communicate effectively.
Credit unions can employ a few simple strategies to break down the communication barriers between leadership, members and staff.
The first is to embrace transparency. Credit unions that voluntarily put their leaders in front of members, staff and regulators to explain the business and share their vision enjoy greater trust. A transparent leadership also builds trust by demonstrating, through action, the credit union's values and priorities. Transparency also helps avoid the hypocritical perceptions between words and actions that untrustworthy companies often generate.
The second area communications can help build trusted leadership is by giving credit union leaders the opportunity to share and demonstrate their vision for the future. By laying out the road ahead, leaders can continually inspire staff and members with regular updates about their shared progress toward goals.
Communication strategies also help when things go wrong. Anytime there is a crisis, it is critical for a credit union's leaders to clearly communicate what has gone wrong and what is being done to fix the situation. In many cases, companies that mishandle a crisis suffer more reputational damage from miscommunication than they do from the initial problem.
Finally, leaders who communicate clearly help build more leaders from within the organization. Leadership can come from anywhere within an organization, and credit unions that build a strong channel of communication between leadership and staff can inspire, nurture and identify the leaders of the future.
Of course, leadership involves more than clear communications. But all the greatest ideas and visions in the world are ineffective if employees and members are in the dark. So build a vision for your credit union's future. Then clearly and transparently share that vision with those who can help you reach the finish line.
David Jones is an account director at William Mills Agency, the nation's largest independent public relations firm focusing exclusively on the financial services and technology industries. The agency can be followed on Twitter, Facebook, LinkedIn, or its blog.
CUES' Credit Union Management's online-only "PR Insight" column runs the first Thursday of every month