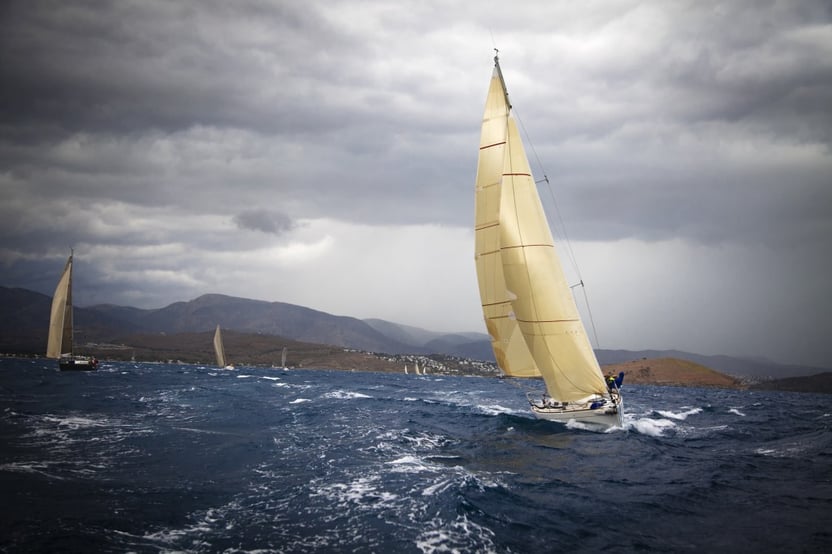 Have you ever wondered what the expression "sailing the seven seas" means? In ancient Greek literature, the Seven Seas were the Aegean, Adriatic, Mediterranean, Black, Red, Caspian Seas, and the Persian Gulf. The phrase has held many meanings for many cultures for thousands of years. It wasn't until the age of discovery that the seas became the world's oceans, with the Atlantic and Pacific split into Northern and Southern regions. Despite all of the new worlds and advances in sailing, the term (and sailing into new waters) still elicits a feeling of excitement today.
We have seen significant sea change in technology media this year. Two of the biggest surprises are the closing of Gigaom (and subsequent ownership change and reboot) and Bank Systems & Technology. Gigaom, the technology site founded by a former Forbes journalist nine years ago, abruptly shut down and was unable to pay creditors in full. Then, after more than 50 years of reporting on the bank technology industry, InformationWeek, its parent company, announced that it is folding BS&T.
The changes continued when ABA Banking Journal selected a new publishing company. The publication relaunched this month with a redesigned bimonthly journal and fresh website. The move enabled its previous editorial team to branch out on their own and introduce Banking Exchange. Bank Director launched a new digital magazine and app to supplement their quarterly issues. An interesting rumor includes a major publishing house creating a new PFM-type media outlet. Stay tuned.
The question I hear a lot from clients is, "What does this mean for our public relations plans?" The answer is simple -- it will not affect long-term public relations plans, but your tactics should always be evolving and in some case so will the content, for example, digital news outlets can imbed video and interactive graphics.
Even with the move to a more interactive, Web-based media landscape, print is not dead. The argument about print vs. online is almost the same as the branch vs. digital banking debate: for the foreseeable future, both are here to stay, but they both need to change.
As our media transforms, so should your public relations programs. Is your writing style and media approach the same as it was five years ago? I would hope not! Nor should it be next year. Media relations must adjust at the same speed and tack as the media does. Some immediate needs include a heightened demand for graphics, infographics, and packaged (exclusive) content. Headlines should consider Tweetable content (140 characters with hashtag worthy words). You should also use your team and social media to broaden the distribution of your content. The media loves to see you sharing their links, and they are watching page views as a key indicator of the story's success.
A keen awareness of each outlet's differentiators is necessary. Do you know which outlet stopped attributing quotes to marketing spokespersons, or who no longer wants financial institution quotes in vendor bylines? It's OK if you don't, it takes a team of people to keep up with the changes in our market. That's why we're here for you.
Public relations remains an integral part of a company's growth and reputation. The fintech and overall technology sectors are changing rapidly, but opportunities abound for those who have the awareness and skill to adjust with the change.
"The pessimist complains about the wind; the optimist expects it to change; the realist adjusts the sails." – William Arthur Ward