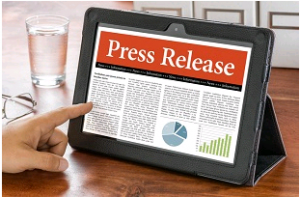 Credit union service organizations provide valuable tools and services to help credit unions improve efficiency, promote innovation and better serve members. However, no matter how great the offering, CUSOs need to advocate for their brand awareness in order to stand out among the countless number of solution providers and vendors in today's marketplace.
While owner credit unions may have a public relations strategy in place at their institutions, a CUSO's PR efforts require a different approach. Credit unions are typically communicating with their members, while CUSOs must reach credit unions, turning the conversation from business to consumer to business to business in nature. Such a shift requires a modification of tone and a slightly varied set of tactics.
Below are four key steps to establishing a successful PR strategy for your CUSO.
Do Your Homework
To effectively position products or services, a CUSO must conduct thorough research on its target credit union landscape. This includes taking a deep dive into market issues, industry trends and competitors. This provides a better understanding of the target market's challenges and needs, and how your CUSO's offerings fit into that equation. During this step, it's also important to research what, if anything, is being said about your CUSO in the media, so you can address any inaccuracies or take advantage of any existing buzz.
Identify Key Media Outlets
Third-party validation has proven to be one of the most important factors people consider when making a decision about anything—what movie to see, what restaurant to visit or even what technology to purchase for their credit union. When credit union executives are weighing the solution providers or tools to select for their project, it's very likely they'll check trusted publications to see what's being said about the contenders.
Identify which industry publications your target market reads on a consistent basis, and then ensure relevant news and press releases are sent to those outlets to maximize potential exposure. CUSOs should also investigate editorial opportunities or topics of interest that they might be able to comment on in those publications. By being available and proactive about sharing your expert opinion on trending issues, you can develop relationships with key industry outlets and build a strong media presence.
Establish Clear Messaging
To successfully leverage PR efforts, develop a clear and succinct message that differentiates your CUSO from its competitors. Focus on what sets you apart, whether it's the quality of your product or service, expertise of your team or level of innovation. The industry research your team conducted will be useful during this step, as it will help you understand what key issues and pain points your messaging should address.
When crafting your message, it's important to remember that you're not talking to members, but rather to credit union executives, requiring a more formal tone. This shift in audience will also require that messages address an entirely different set of priorities and questions.
Create a Plan
An effective PR plan takes careful consideration. After putting forth the effort to conduct research, identify relevant media outlets and create appropriate messaging, it's time to organize the resulting information into an actionable plan. A good starting point is to consider your CUSO's current strengths, weaknesses, challenges and opportunities (a SWOT analysis). By analyzing these areas, you can realistically define where your CUSO is today and where it has the potential to be in the future.
The PR plan should include tactics like a press release pipeline to announce relevant news, editorial topics with key media outlets and a set schedule of award opportunities and industry events. Your plan should also include realistic and measurable results, both short and long term, to help assess how your PR program is faring.
In today's technology-forward environment, credit unions are innovating more quickly than ever before, causing an unprecedented level of competition in the vendor and technology provider space. A deliberate PR strategy is essential for CUSOs looking to form meaningful, mutually beneficial partnerships with credit unions both now and in the future.