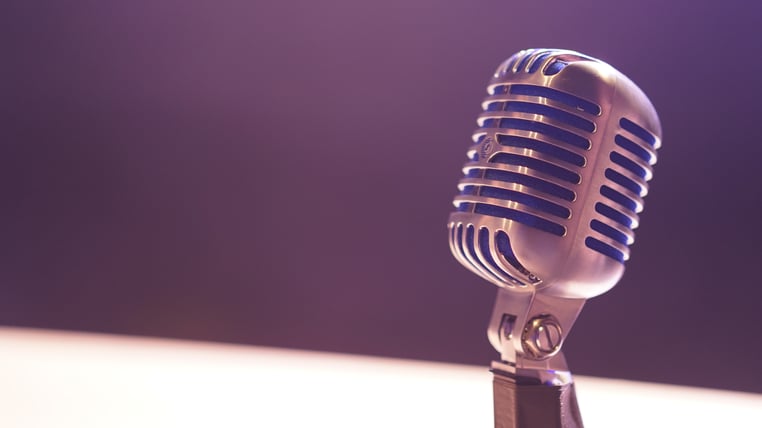 Podcasts are taking the media world by storm, and the financial services industry is no different. While we're all familiar with listening to our favorite podcasts, being a guest on a podcast is likely uncharted territory for most of us. Here are five steps to making your debut as a podcast guest a success.
Prepare your messaging ahead of time
Much like a traditional interview, the success of your podcast interview depends largely on the quality of your prep work. Listen to a few episodes of the podcast to get a better understanding of the host and the audience. Know exactly what the podcast is about and how it relates to your expertise before you even begin the interview. Leverage a public relations team with true industry knowledge to make preparing your key talking points easier.
Create the best possible sound quality
In an audio-only interview, sound quality is extremely important. If you're not recording the podcast in-person with the host, you'll need to carefully consider your set up. Find a quiet room (no dogs, kids or co-workers) and a decent microphone. There are plenty of inexpensive options

that plug directly into your computer via the USB port. Even headphones or earpods with an integrated microphone tend to be better than relying on your computer's microphone.

Speak naturally
The most successful podcasts feel like a natural conversation between the guest and the host. The better prepared you are, the easier it will be to have a casual conversation while still working in key messages. Don't interrupt the host and take a moment to think about your replies. Try to minimize fillers and distracting sounds such as coughs as all of these sounds will be more noticeable to the listener in the absence of visuals.
Be aware of the editing process
Unlike a written interview, there are limitations to editing a podcast. The editing process depends largely on the host, so it's important to ask questions (or enlist your PR team) ahead of time. Will you be able to listen to the episode before it airs? Can segments be removed entirely? These are things you'll need to keep in mind while being interviewed. If you want to rephrase an answer during the interview, ask immediately. Any "take twos" will be impossible to seamlessly integrate if they aren't recorded during the original taping.
Promote the episode
Podcasts are a great way to gain additional exposure within your industry and in most cases, there is an expectation for you to cross-promote the episode through your own channels. Ideally, if you follow the steps outlined, you will be excited to share the episode with your friends and followers.
With a bit of preparation, financial services podcasts have become a proven way to share your company's message with prospects, customers, partners and influencers. If you'd like some help refining your messaging and building relationships with industry thought leaders, inquire about our financial public relations services.