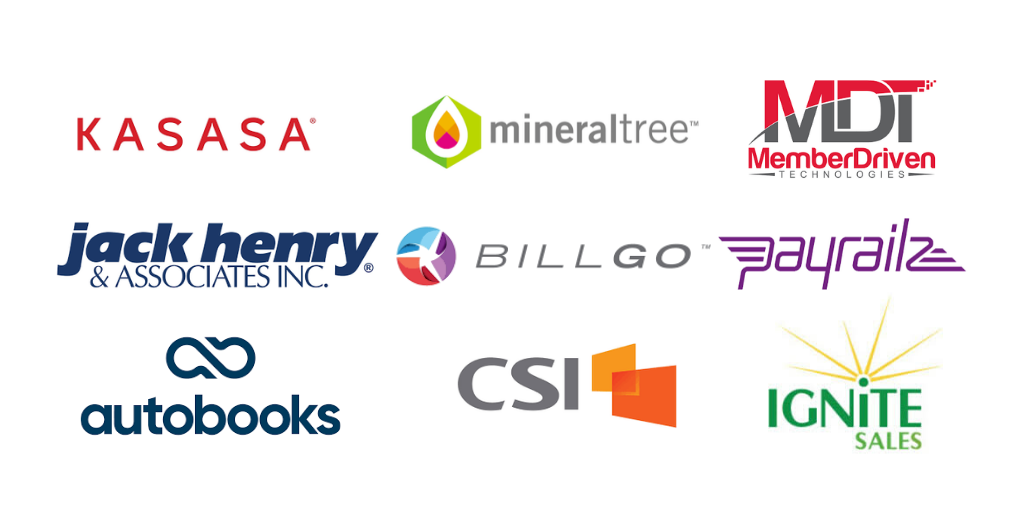 William Mills Agency is thrilled to see so many of our clients represented in Arizent (formerly SourceMedia) and Best Companies Group's annual 2020 Best Places to Work in Financial Technology list. This annual survey and awards program is designed to identify, recognize and honor the best employers in the financial technology industry. Companies recognized on this year's list operate in and serve companies and consumers in a wide range of financial services including banking and mortgages, insurance, payments and financial advisory.
The article, featured in American Banker, states that
A common thread among 2020's companies is their ability to create a personal connection that attracts talent regardless of location — and then make sure those remote workers feel every bit as included as those working at the company's headquarters.
This can be done through simple tasks like hosting introductions among workers who would normally never cross paths, or through more challenging measures such as making sure satellite locations have the same layout and resources as the home office.
Kudos to these clients and every company recognized on the list for embracing change and facing the challenges of the modern-day workforce head on!
1.    Ignite Sales
Ignite Sales empowers banks and credit unions to conduct highly efficient and effective customer interactions designed to discover customer needs and make accurate product recommendations. Its award-winning customer engagement platform digitizes the sales process online and in the branch. Ignite significantly improves sales force performance by using artificial intelligence and behavioral science proven over 20 years with the industry's leading banks. 
2.   Payrailz
Payrailz is a digital payments company offering advanced payment capabilities and experiences including consumer and business bill pay, external and internal transfers, new account funding, P2P, B2B, B2C and other related solutions to banks and credit unions. In a society that increasingly has become focused on a "Do It For Me®" culture, Payrailz' smart technology makes the difference. Payrailz creates smarter payment experiences for the financial services industry that are predictive and more engaging than currently available alternatives. Financial institutions can confidently embrace Payrailz' API-first and cloud-native technology engine to offer unique payment solutions to their consumers and businesses. 
3.   Member Driven Technologies
MDT hosts the Episys® core platform from Symitar® to provide credit unions with a private cloud alternative for core processing and IT needs. The CUSO's service-first, hybrid approach to outsourcing enables credit unions to boost efficiencies and security and reduce costs while maintaining a high level of control. In addition to hosting the Symitar Episys platform, MDT also hosts dozens of seamlessly integrated solutions to run the entire institution, including digital banking, payments, lending, security, continuity and regulatory services. MDT serves credit unions representing more than $22 billion in assets and approximately two million members.
4. Kasasa
Kasasa® is an award-winning financial technology and marketing provider. Based in Austin, Texas, with more than 400 employees, Kasasa helps approximately 907 community financial institutions establish long lasting relationships with consumers residing in their local markets through its branded retail products, world class marketing capabilities, and expert consulting. The company reinvented checking and is now reinventing lending through its latest patent-pending offering, Kasasa Loans.
5.    Jack Henry & Associates
Jack Henry & Associates, Inc.® is a leading provider of technology solutions and payment processing services primarily for the financial services industry. Its solutions serve more than 9,000 customers nationwide, and are marketed and supported through three primary brands. Jack Henry Banking® supports banks ranging from community banks to multi-billion-dollar institutions with information processing solutions. Symitar® is a leading provider of information processing solutions for credit unions of all sizes. ProfitStars® provides highly specialized products and services that enable financial institutions of every asset size and charter, and diverse corporate entities to mitigate and control risks, optimize revenue and growth opportunities, and contain costs.

6.     Autobooks
Detroit-based Autobooks is a provider of small business banking solutions that integrate within a financial institution's digital experience. Through Autobooks, banks and credit unions can become a digital destination for small business owners, helping build stronger relationships, grow deposits and identify opportunities to increase fee income.

7.   Computer Services, Inc.
Computer Services, Inc. (CSI) delivers core processing, managed services, mobile and Internet solutions, payments processing, print and electronic distribution, treasury management and regulatory compliance solutions to financial institutions and corporate customers across the nation. Exceptional service, dynamic solutions and superior results are the foundation of CSI's reputation and have resulted in the company's inclusion in such top industry-wide rankings as the FinTech 100, American Banker's Best Fintechs to Work For and MSPmentor Top 501 Global Managed Service Providers List.
8.   BillGO
BillGO constantly creates and innovates past what exists. That drive powers the BillGO team to relentlessly advance payment systems to accelerate speed, efficiency and security. BillGO's technology, currently used by 8,000 banks and more than 30 million consumers, provides a simple integration into any existing system that gives payment providers access to a proven, faster and more secure bill payments engine.
9.     MineralTree, Inc.
MineralTree provides the easiest to use Accounts Payable (AP) and Payment Automation solutions for finance professionals at middle market enterprises. MineralTree streamlines AP, giving customers unparalleled visibility and significant cost savings in an affordable, integrated platform that is guaranteed secure.
Again, congratulations to these outstanding companies! Talent attraction and retention is so crucial to the success of any company, but particularly those in the competitive technology space.