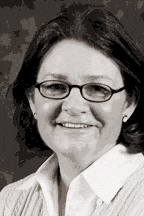 William Mills Agency values the relationships we have cultivated with the financial trade media. As a PR firm, we are equally customers and media-centric and believe publications like Mortgage Banking magazine are vital for the success of our clients and the industry.
Janet Reilley Hewitt is editor-in-chief of Mortgage Banking magazine, one of the financial industry's main sources for news, analysis and housing indices. Hewitt discusses the role of Mortgage Banking magazine in the industry and her role as editor-in-chief. Please note Hewitt only represents Mortgage Banking magazine and not the other MBA publications.
1. WMA: How has Mortgage Banking magazine played a role in member, industry or association development?
Hewitt: We have tried to foster a deeper discussion and a fuller understanding of the many business challenges facing MBA's members and the overall industry throughout the years as the mortgage banking business has evolved. We see our role as helping policymakers, academics, regulators and industry executives crystalize the challenges being faced by companies in the real estate finance sector, so they can arrive at better solutions and policies.
We also make it a priority to profile the policymakers and business executives who are playing key roles in the mortgage banking industry at any given point in time. This is why we publish an in-depth profile of the incoming MBA chairman every October. (See the October 2013 issue to be introduced to KeyBank's E.J. Burke, MBA's new chairman.)
2. WMA: How do you value member participation in the magazine?
Hewitt: Members often give me the best ideas for stories and have been great contributors and sources over the years. This business requires such deep expertise in so many areas that members are the ones who can write on the topics that are most challenging with genuine insights and real knowledge that can help their peers. We regularly showcase this knowledge through columns written by industry executives and feature stories throughout the year. We wouldn't be anywhere near as valuable a publication, without these editorial contributions.
3. WMA: You've overseen Mortgage Banking magazine for 25 years; what brings you back every day?
Hewitt: The chance to be the first and the best in spotting and covering a big trend that is dramatically reshaping the industry. Take for example our October 2007 issue with its lead article called "Anatomy of a Meltdown," by Robert England. We received kudos for getting that story early (by a full year) by none other than The Wall Street Journal.
Writing in the November 20, 2008 Opinion section (p.A19) of the WSJ, Daniel Henninger said: "The technical details [of the credit market meltdown] have been described with harrowing precision by Robert Stowe England in 'Anatomy of a Meltdown' for Mortgage Banking magazine."
Then he went on to say after quoting further from England's article: "Here's the best part: Mr. England's chapter and verse article appeared in October—of 2007, one year before the current mass panic."
That was a defining moment for the magazine, and is part of what makes me very proud of the work we have been doing for 25 years here at Mortgage Banking magazine.
4. WMA: What was your favorite issue? Why?
Hewitt: My favorite issue was one where we ran a photo of a pair of jeans on the cover. It was an issue devoted to the topic of branding and marketing in the mortgage business. Why was it my favorite? Because it had a picture of a pair of jeans on the cover.
5. WMA: What industry event stands out to you the most in your years at MBA?
Hewitt: When the federal government took the GSEs into conservatorship in 2008. I never thought that would happen in my lifetime of covering this industry.
At William Mills Agency, we believe that understanding each publication's editorial focus is critical to developing a PR plan for our clients. We would like to thank Janet for sharing her insights on the publication.